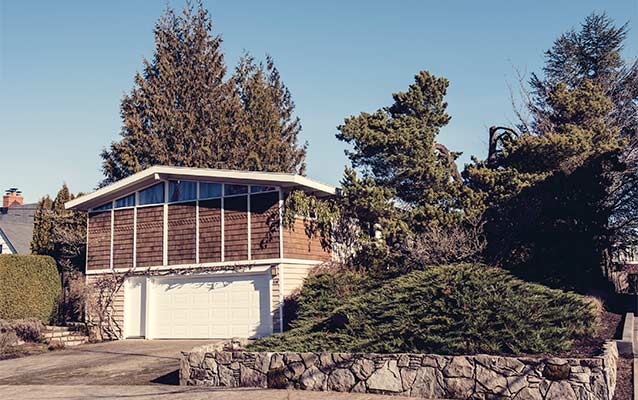 Quick Facts
Location:

4116 SW. Tualatin Ave.

Significance:

health/medicine, architecture

Designation:

Listed in the National Register of Historic Places, ref# 100000725

OPEN TO PUBLIC:

No
Harris's medical career began when he graduated from the University of Oregon medical school in 1945. This was followed by an internship at San Bernardino Hospital in California, more than two years of active service in the Army Air Force, and three years at the University of Oregon medical school as an Assistant Professor of pathology specializing in Anatomic/Clinical Pathology – Forensic Pathology. After three months of studying forensic medicine and crime investigation under the chief medical examiner of New York City, Dr. Homer Harris assumed control as the full time director of the Oregon Crime Laboratory, under the supervision of Dean D.W.E. Baird on July 1, 1951. He replaced the acting director, Dr. Warren Hunter, professor and head of the department of pathology, who had served as acting director of the lab from March until July 1, 1951. The former director, Dr. Howard Richardson,  resigned suddenly, in a meeting before the legislative committee, citing continuing friction between the state police and himself since the lab was created in 1939.
The lab was re-organized under Dr. Harris and he spent the following four years pioneering modern scientific methods in service of Oregon's many law enforcement agencies and promoting inter-agency collaboration in support of crime detection. Actual scientific tools, materials and techniques employed by Dr. Harris dealt with a wide variety of investigative subjects. Before a case went to trial during the time of Dr. Harris, questions of evidence were routinely screened by Harris in objective scientific methods and presented in innovative ways at trial. Dr. Harris was considered a leading authority when it came to predicting the future of crime lab's use of sophisticated equipment for analysis. He noted that while the desired equipment is often too expensive for one lab's budget, it existed in various labs around the state and could be made available through strategic cooperation with experts in many fields as an essential resource. This recommendation had the potential to change the way in which crimes were solved in the state.
Throughout the four years Dr. Harris was Director of the Oregon State Crime Laboratory, the outcome of many criminal trials were influenced by his research and testimony. The value of the crime lab "had been demonstrated at dozens of trials," some of them much-publicized when they ended in convictions.
The Homer Harris house is also eligible for listed in the National Register of Historic Places for its association with master designer/builder Wilbur Mark Perrault, who practiced architectural design and construction in Portland, Oregon from approximately 1940 until 1970. Perrault's career is most remarkable for his skill at promoting his design/build services and developing popular prototype residences that could be mass-marketed. He was able to create a relatively affordable and very attractive version of the newly popular Northwest Regional style home based on such influences as the work of renowned architect Pietro Belluschi. His achievements and ability to promote his design work was all the more remarkable for being a relative newcomer to Portland, and for the fact that his career as a designer/builder was only one of at least three careers he pursued in his lifetime.