Place
Dolason Prairie Trail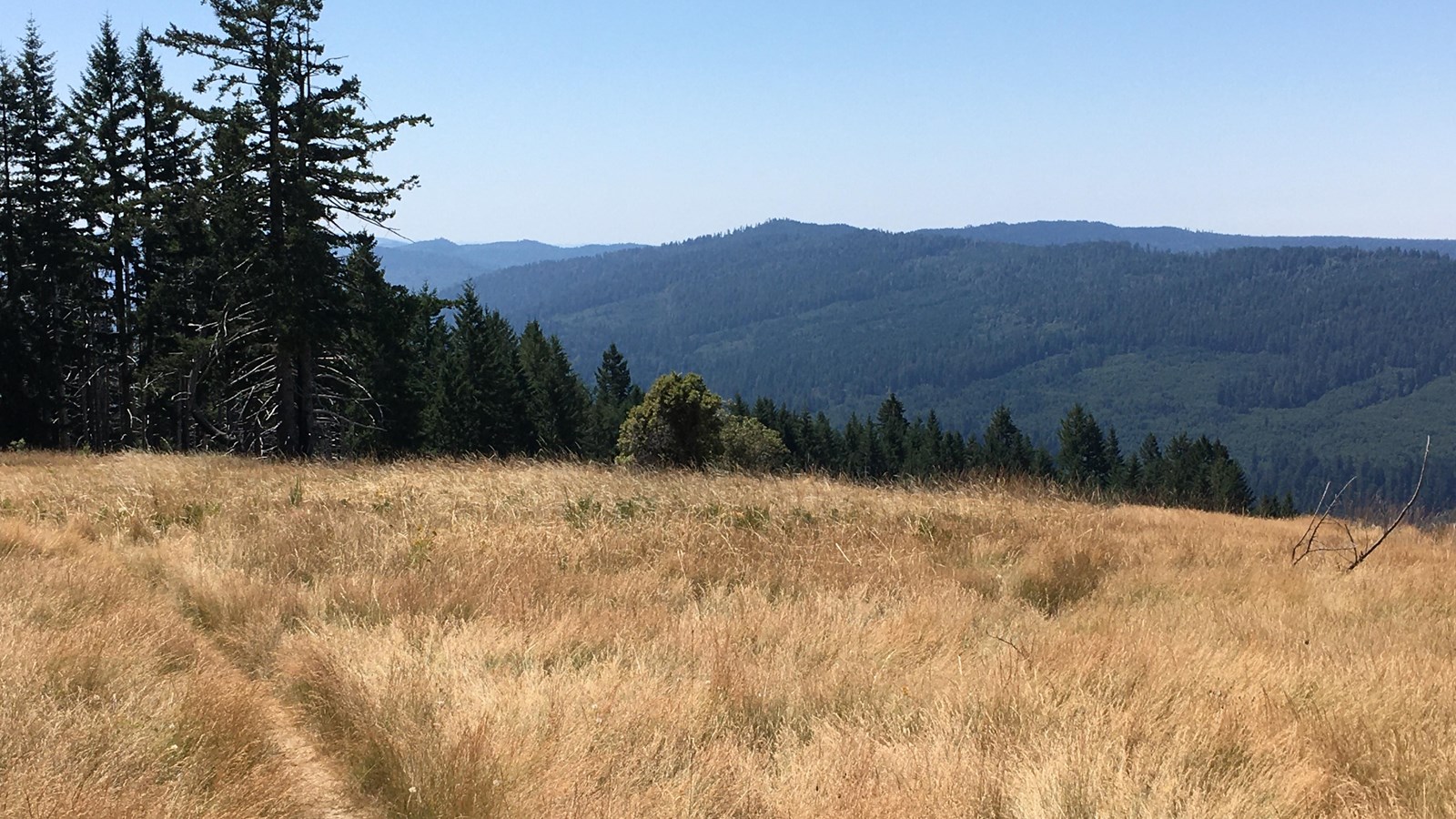 Location:
Bald Hills Road
Significance:
Hike from high prairies into a deep river valley
Designation:
National Park
Information Kiosk/Bulletin Board, Parking - Auto, Picnic Table, Toilet - Vault/Composting, Trailhead, Trash/Litter Receptacles
A Hiker's Adventure Going From High Prairies Into A Deep River Valley
This ten-mile trail is unique. It begins in the high meadows of the Bald Hills, passes a historic 19th century barn, and descends 2,500 feet into the heart of Redwood and Emerald Creeks. Then you have to climb back out.
The views at the trailhead are across Redwood Creek to hillsides that were clearcut logged in the 1960s and 1970s. It was only in 1978 - when Redwood National Park was expanded - that most of the Redwood Creek watershed was protected. This expansion of the park's boundary included tens of thousands of acres of land that had been logged in the previous decade.
The pockets of remaining old-growth redwoods groves stand out as dark-green squares set amongst the light-green of second-growth forests. The old-growth redwoods are hundreds of feet taller than the young forests that surround them. 
This trailead is also a good place for night sky viewing because it is above the fogline, and is far away from street or city light pollution.
Safety Tips
We recommend you purchase and use a good map and trail guide for your adventures in Redwood National and State Parks. Don't rely on online maps when you are here.

To protect the habitats, leave no trace also means staying on the developed trail. Please don't go off-trail and make any new trails. These forests grow by the inch, and will die by your foot.

To protect the wildlife (and you and other visitors), pets are not allowed on park trails.

Cell coverage is very limited and cannot be relied on in an emergency. Have a plan for checking in, and checking out with a friend when you are here.
Last updated: April 21, 2022