Place
Die Heimat Country Inn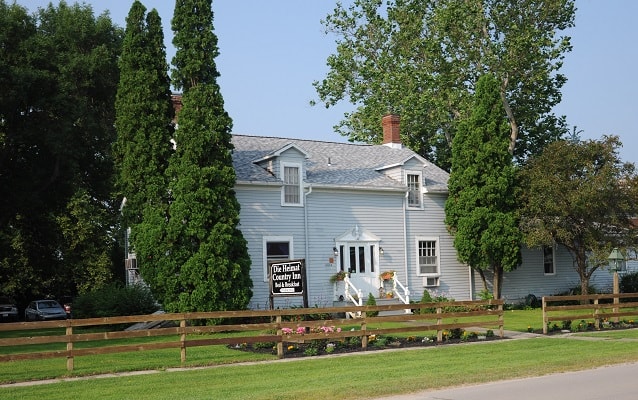 Location:
4430 V Street, Homestead IA
Significance:
Communal dwelling
Designation:
National Historic Landmark
Unlike other Amana villages, which were established between 1856 to 1862, Homestead had been settled prior to it being purchased by the Inspirationists. Inspirationists purchased Homestead in 1860, knowing that the Rock Island Railroad would pass through the town. The railroad would become instrumental in the economic life of the Amana Colonies, allowing them to import wool and export textiles they produced.
One building that existed prior to the Homestead purchase now makes up part of Die Heimat Country Inn. In later years, this building served as a communal
kitchen house
, run first by the Zscherny family and later as a dwelling by the Layer family. Local tradition suggests that prior to its use as a kitchen house, it was used as a hotel for early travelers.
Last updated: December 13, 2017