Place
Diablo Lake Overlook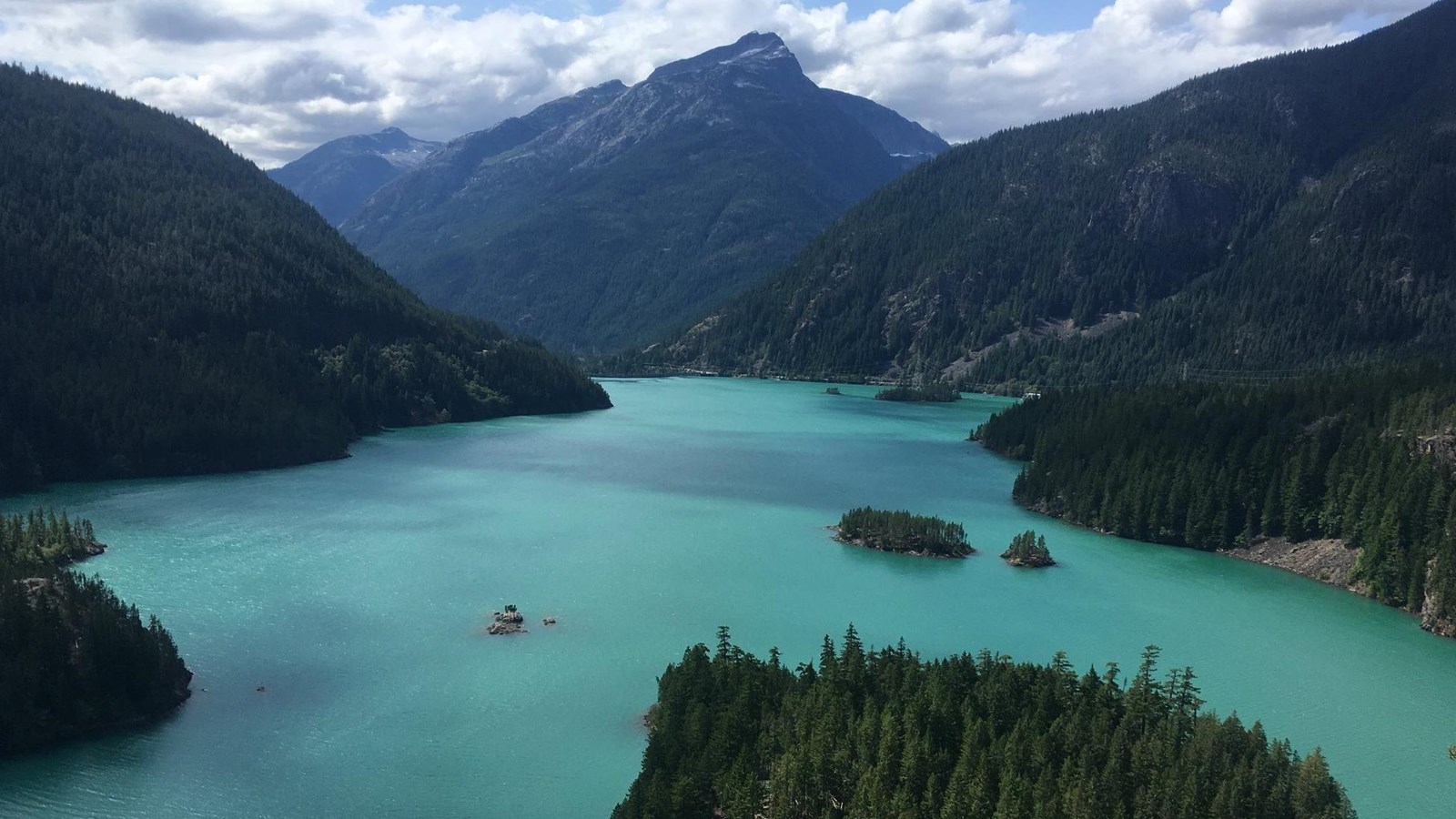 Location:
State Route 20, Mile 131.7
Significance:
Scenic Overlook
Parking - Auto, Parking - Bus/RV, Picnic Table, Toilet - Vault/Composting, Trash/Litter Receptacles
Enjoy views of glacial-fed Diablo Lake, located within the heart of North Cascades. See rugged mountains that rise around the lake and the historic Diablo Dam in the distance. Learn about water, geology, glaciers, and the plants and animals that call this place home. Do not feed the wildlife or leave food and waste unattended.

In summer, the distinctive turquoise color of the lake is the result of suspended fine rock particles refracting sunlight. These rock particles, called glacial flour, enter the lake when rock from the surrounding mountains is eroded by ice and flows into the water through glacial streams. The color is most vibrant on sunny days in July, August, and September when seasonal glacial melt occurs.
Last updated: April 15, 2021