Place
Devils Kitchen Trail (Colorado National Monument)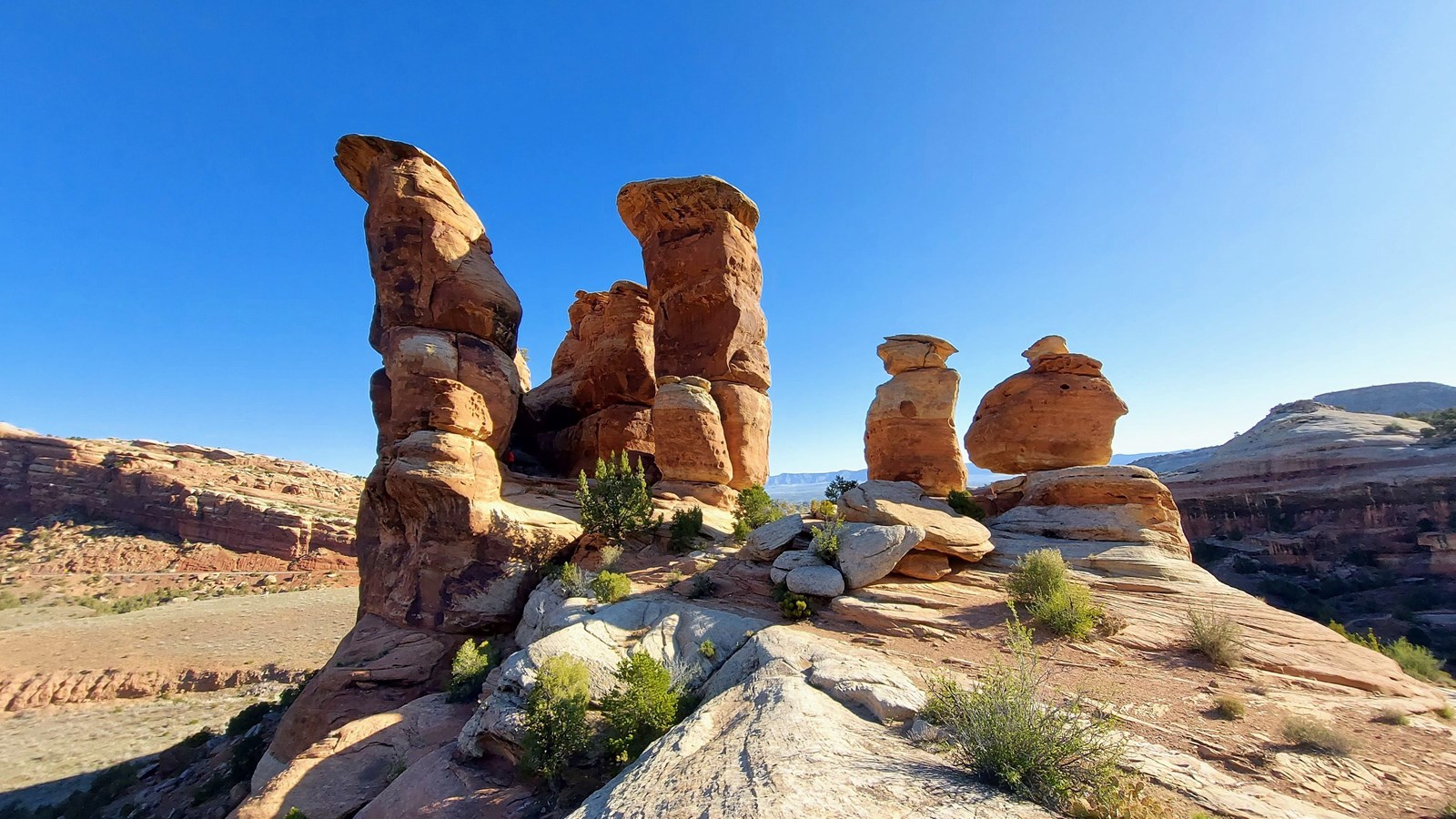 Location:
Just inside the East (Grand Junction) Entrance
Parking - Auto, Trailhead
Location: From the east entrance, travel 0.2 miles (0.3 km). Limited parking is on the left. For additional parking, turn right into the Devils Kitchen Picnic Area. The trailhead is shared with two other trails: No Thoroughfare Canyon Trail and Old Gordon Trail. Serpents Trail access is across the road.
Mileage: 0.75 one way (1.2 km)
Difficulty Level: Moderate
Elevation: 4,990 to 5,060 feet (1521 to 1542 meters)
Average time: 1 hour
Usage: Hiking and horseback riding.
Description: Gradual ascent to a natural opening formed by a circle of huge upright boulders. At the first fork, go right. At the second fork, go left. Follow the trail across the wash. As you proceed up the canyon, you will see the large rock grotto that is Devils Kitchen. Keep on the established trail and follow the carved steps up the slickrock. As you approach the base of the rock formation, go left around it and hike into the rock opening.
Last updated: February 8, 2023