Place
Detroit Association of Colored Women's Clubs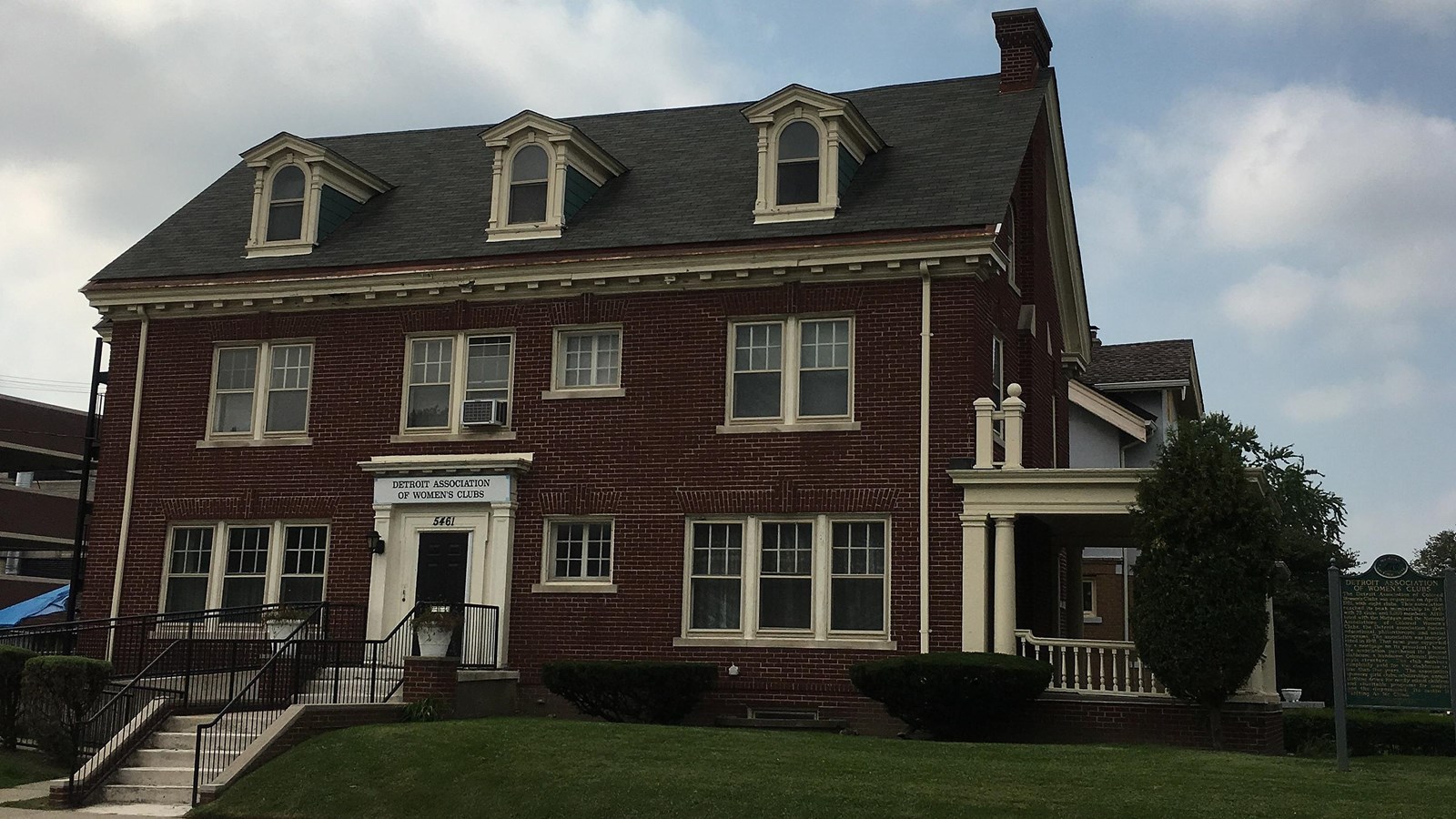 Location:
Corner of Ferry and Brush Streets in Detroit, MI.
Significance:
Part of the oldest historical African American organization to date.
Designation:
National Register of Historic Places
The Detroit Association of Colored Women's Clubs headquarters is located at the corner of Ferry and Brush Streets. In the late 1800s and early 1900s, Black women formed their own women's clubs because women's clubs formed by white women generally excluded them. These clubs provided a place where women could engage in social reform movements like suffrage and temperance. Black women's clubs generally focused on a broader range of issues than the generally more single-issue clubs of white women. 
In 1921, a group of eight Black women's clubs founded the Detroit Association of Colored Women's Clubs. As part of the Association, clubs completed charitable work, created scholarships for African American youth, and supported educational and spiritual opportunities for members. At its peak in 1945, the Association included over 70 clubs and 3,000 members.  
In 1941, club members joined forces to buy a house for the Association's headquarters. To produce her share of the $2000 down payment, the Association's president, Dr. Rosa Gragg, took out a second mortgage on her home.  
Having both the will and the money, the Association purchased a property on Ferry Street. This was despite a restriction in the property's deed that prevented Blacks from owning property west of Brush Street. White neighbors threatened to sue and evict the Association from the house. To bypass the discriminatory restriction, Dr. Gragg closed off the main door on Ferry Street and created a new entrance on the other side of the house. This gave the property a new, Brush Street address. By changing the house's entrance and address, the property no longer fell under the housing restriction. 
The house continues to serve the organization today as the headquarters for the Detroit Association of Women's Clubs. It currently sits within the East Ferry Avenue Historic District. The district was listed in the National Register of Historic Places in 1980. 

Discover more history and culture by visiting the Detroit travel itinerary.
 
Sources: 
Friends of Detroit Association of Women's Clubs, Inc. "Lifting As We Climb." About. Accessed July 20, 2020. 
Khaleel, Sonia. "Black Detroiter whose group fought housing segregation to have street named for her." Metro Times. Published 6:01 p.m. October 10, 2019.  
Trent, Kim. "Detroit street that rejected Rosa Gragg will wear her name." Detroit Free Press. Last updated 9:19 a.m. ET October 15, 2019. 
Woodward Avenue Action Association. "Detroit Association of Women's Clubs." Maps. Accessed July 20, 2020. 
Last updated: August 30, 2020