Place
Derby Light Station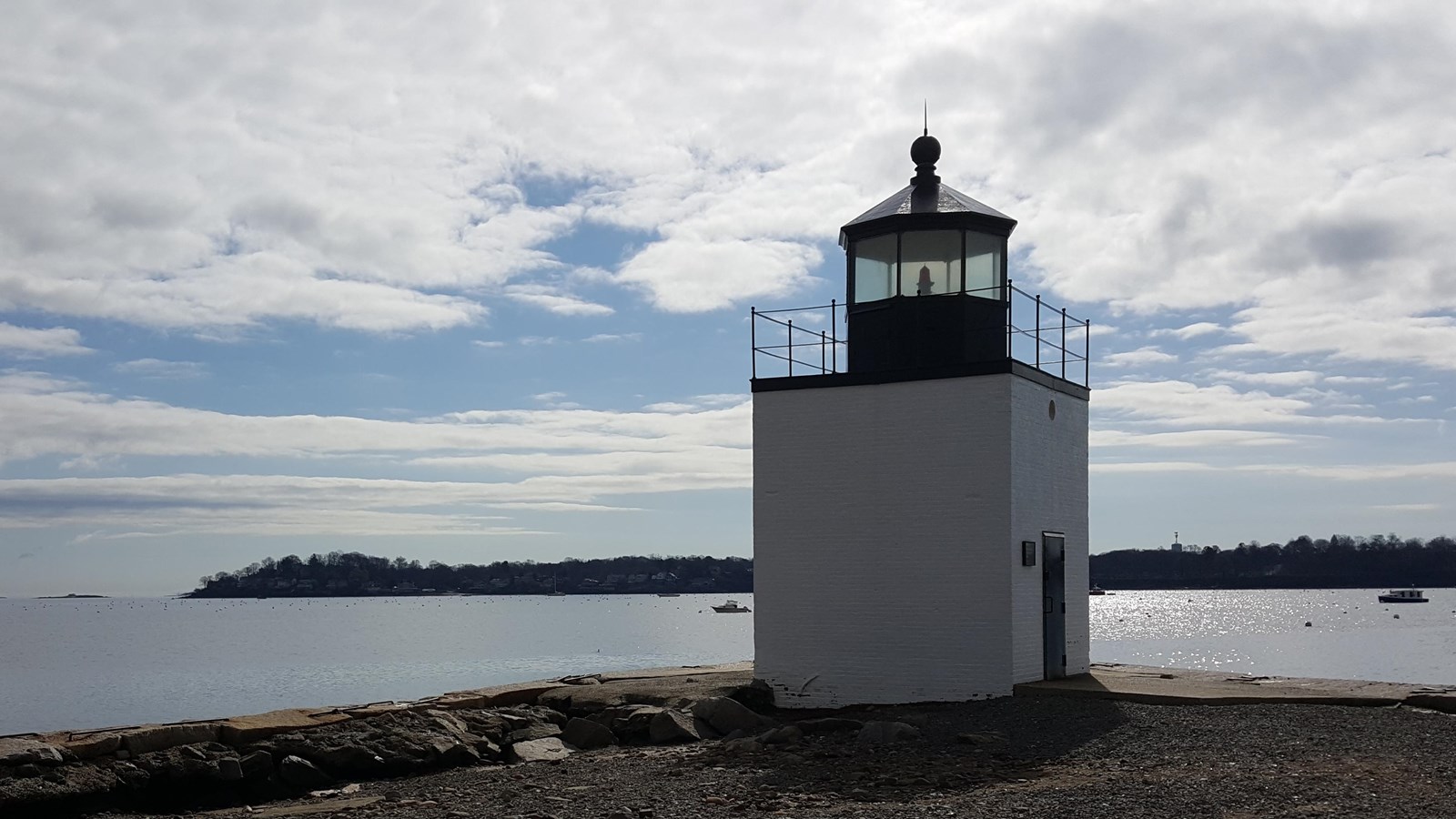 Location:
Salem, Massachusetts
Significance:
Derby Wharf's only original surviving lighthouse
The Derby Wharf Light Station has aided navigation in Salem Harbor since it was first lit in 1871. In the words of the 1870 report of the lighthouse board to the U.S. Treasury, the Derby Wharf Light, along with the Hospital Point Light in Beverly, Massachusetts, and Fort Pickering Light Station on Winter Island in Salem, were designed to "mark the main channel leading into this anchorage, with the view to it becoming a harbor of refuge which may be safely entered at any time."

Originally, the light was powered by an oil lamp shining through a Fresnel lens. Fresnel lenses are designed to focus and intensify light, and are rated by orders, from first order lenses that are used in the largest seacoast lights and are almost nine feet tall, to sixth order lights that are about 17 inches tall. For many years, Derby Wharf Light had one of only 17 sixth-order Fresnel lenses in the United States. Today, the 300-candlepower light is solar-driven and flashes red every six seconds.

One of four lighthouses used to navigate Salem Sound, the Derby Wharf Light Station is the wharf's only original surviving structure. The lighthouse is located on the end of Derby Wharf. It is approximately twelve feet square and about 20 feet high from the base to the top of the cupola.
Last updated: November 7, 2021