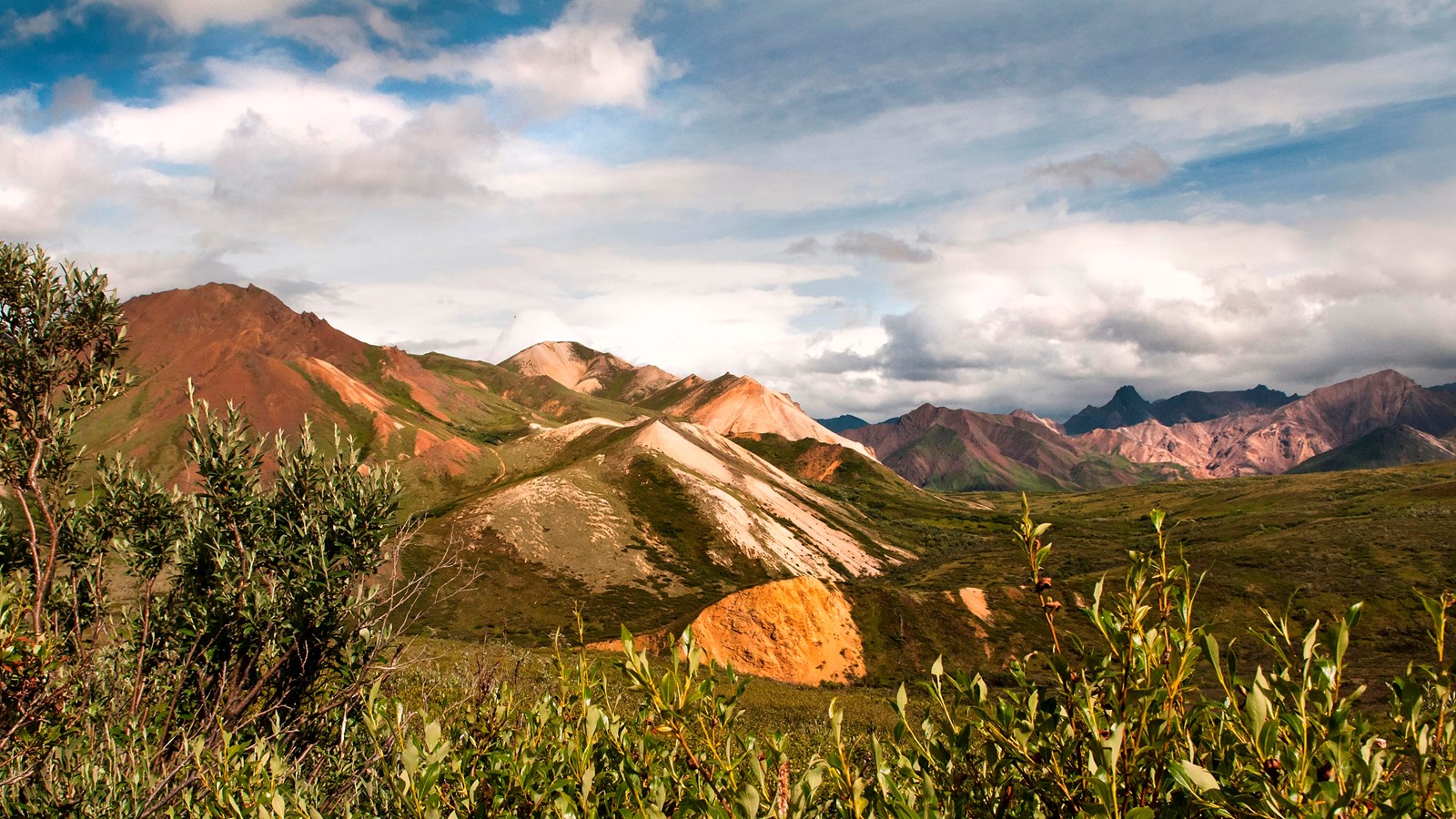 The 5-mile-long Sable Pass closure, in effect continuously since 1956, provides a limited area along the park road where visitors have an opportunity to view wildlife undisturbed, in a natural setting.

Sable Pass is an area encountered from roughly Mile 37 to 42 on the Denali Park Road. Like all passes in Denali, the area is high enough to be mostly devoid of trees, allowing for expansive views—and, consequently, better chances to see wildlife than areas where thick brush and vegetation exist close to the road.

Once the Denali Park Road was built out to this area in the late 1920s, visitors and park rangers noted that the area was particularly good for viewing caribou, sheep, and grizzly bears. Tourists could only reach the park by train at that time, and so crowding in Sable Pass by humans did not prove an immediate issue.

As the state of Alaska completed the Denali Highway in the 1950s, however, the prospect of people being able to drive their own vehicles to Denali raised the likelihood that Sable Pass would become particularly busy—possibly impacting the behavior of wildlife in the process. To stem off any major issues, the park prohibited hiking and photography within two miles of the road in Sable Pass; visitors could hike or take photos from the road itself, but could not venture far from it. Over half a century later, that remains the case for visitors today, making Sable Pass a particularly good area to view wilderness without colorfully-dressed hikers out on the landscape, or wildlife changing behavior due to a large human presence.
 
Last updated: January 28, 2021