Place
Delaware and Lehigh National Heritage Corridor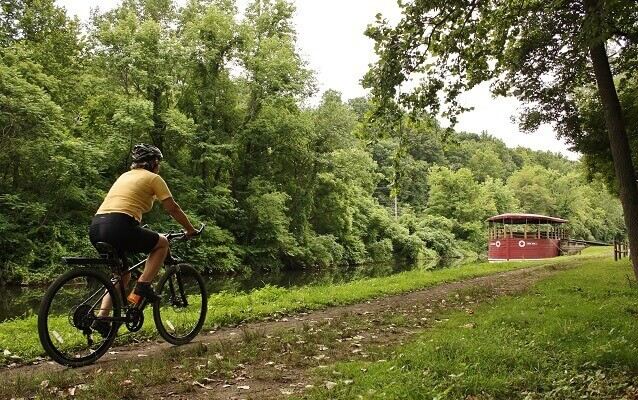 Location:
The D&L Office is located at 2750 Hugh Moore Park Road, Easton, PA 18042
Significance:
The Delaware & Lehigh National Heritage Corridor preserves the historic pathway that carried coal and iron from Wilkes-Barre to Philadelphia. Today, the Corridor and 165 miles of D&L Trail are a vital connection to nature, recreation, our nation's industrial heritage, and more than $250 million in annual economic impact. The D&L creates connections through important programs, including the National Canal Museum, Tales of the Towpath Curriculum and Trail Towns, Trail Tenders, Trail Patrol, and Get Your Tail on the Trail programs.
Designation:
National Heritage Corridor
The Delaware & Lehigh National Heritage Corridor (D&L) includes Bucks, Lehigh, Northampton, Carbon, and Luzerne counties in Pennsylvania.
D&L works with government entities, non-profit organizations, commercial entities, residents, and visitors to the Corridor to:
Conserve the historic transportation system of canals and overland railroads, and amplify the recreational and educational opportunities based on them.
Broadly tell the story of the region by strengthening the infrastructure for interpretation and education.
Establish a framework for stewardship which will preserve significant historic sites, collections and archives, enhance recreation, and conserve the natural and cultural environment.
Provide opportunities for capitalizing on the Corridor's rich heritage as a means for development and revitalization.
Last updated: April 17, 2017