Place
Dam Overlook Trailhead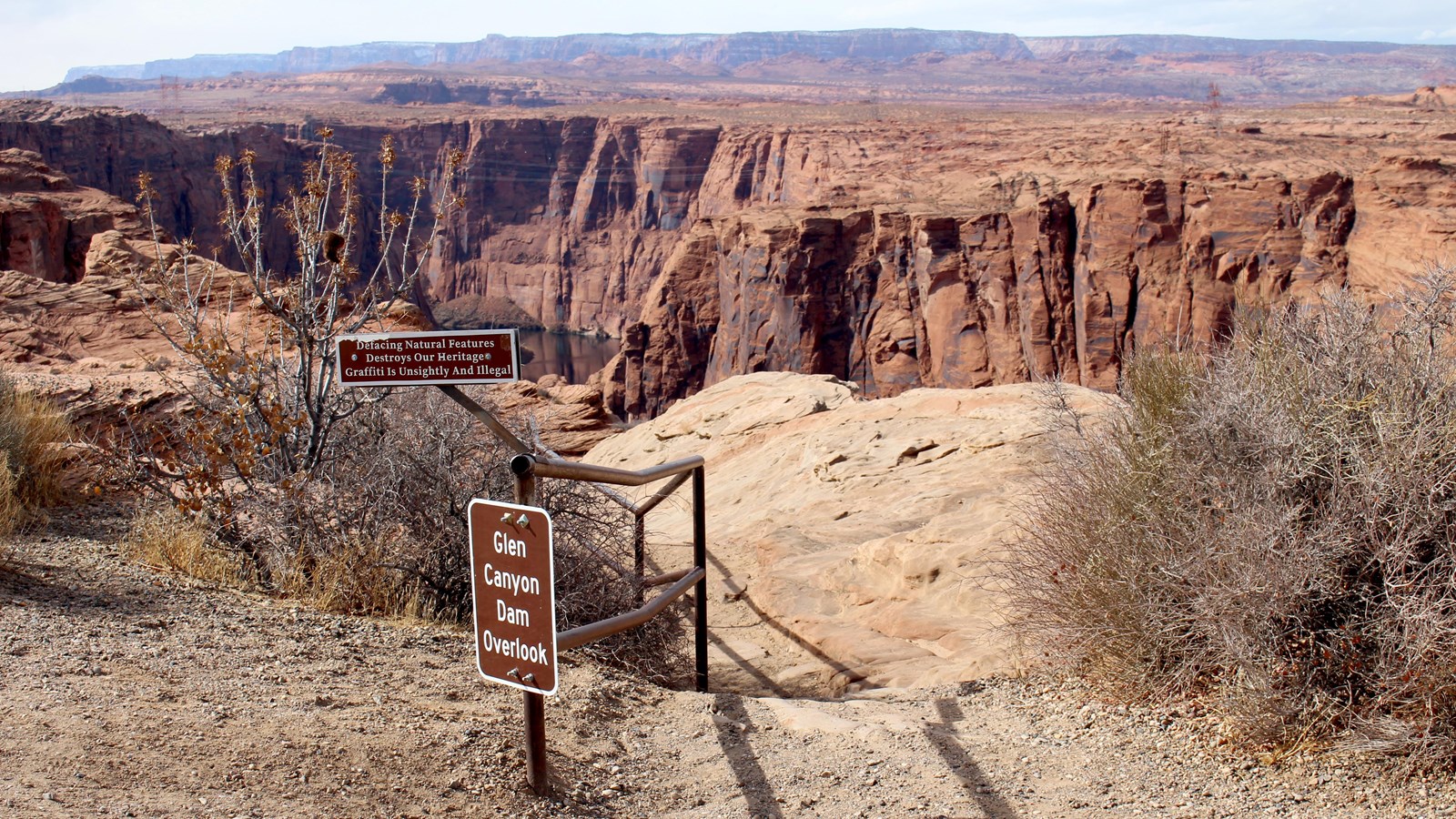 Location:
Scenic View Drive, Page AZ
Significance:
trailhead, scenic view
Parking - Auto, Parking - Boat Trailer, Parking - Bus/RV, Picnic Shelter/Pavilion, Scenic View/Photo Spot, Trash/Litter Receptacles
Distance: 940 feet (286 m)
Easy

This very short walk takes you to a viewpoint on the canyon rim high above the Colorado River. It affords an unparalleled view of the river, the canyon, and Glen Canyon Dam. This scenic view provides spectacular vistas of the Colorado River as it flows through Glen Canyon and of Glen Canyon Dam itself. From the parking area, follow the metal handrail down the uneven rock steps. 

Trailhead: From U.S. Hwy. 89, turn west on Scenic View Drive, 1.5 miles (2.4 km) south of Carl Hayden Visitor Center. Take the first road to the right, and park in the parking area at the end of the road. (You may also access Scenic View Drive just south of the Park Headquarters building.) 

Please note: The guard rails are there for your safety. Please do not climb on the walls or on the rocks.
Last updated: July 7, 2021