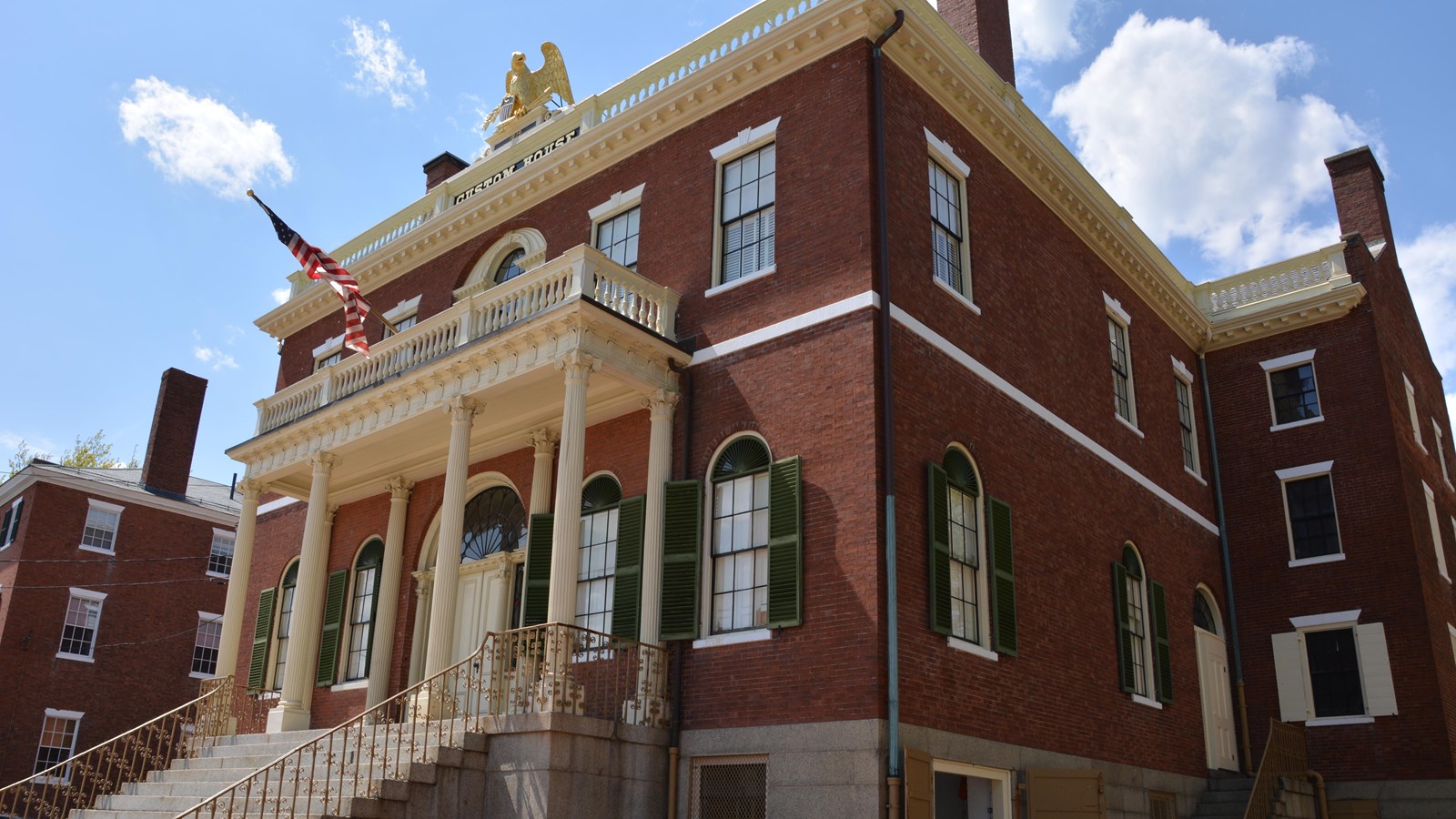 Location:
Salem, Massachusetts
Significance:
The last of thirteen Custom Houses in Salem
There has been a Custom House in Salem since 1649, collecting taxes on imported cargos first for the British Government during the Colonial period, then for the American Government after the establishment of the U. S. Customs Service in 1789. This Custom House was built in 1819 and housed offices for the officers of the U.S. Customs Service, as well as an attached warehouse, the Public Stores, used for the storage of bonded and impounded cargo.

The Custom House symbolized the Federal Government's presence in Salem, requiring the architects to design an impressive building. High ceilings, a sweeping staircase, and beautifully carved woodwork all contribute to a feeling of strength and stability. The Salem Custom House was used by the U. S. Customs Service into the 1930s and the furnishings reflect the long use of the building.

In 1826, a wooden eagle was placed on the roof. It was carved by Salem craftsman Joseph True, and its original cost was $50.00. In 2004, the original wooden eagle was replaced with a fiberglass replica. After undergoing several years of conservation work, the original wooden eagle is on display inside the Custom House.

Today, the U.S. Custom House in Salem contains exhibits on the tools of the Custom Service, the work of the Customs inspectors, and the office of Nathaniel Hawthorne, the famous American author whose three-year-long stint in the Salem Custom House inspired his classic novel, The Scarlet Letter.
Last updated: November 7, 2021