Place
Culp's Hill Observation Tower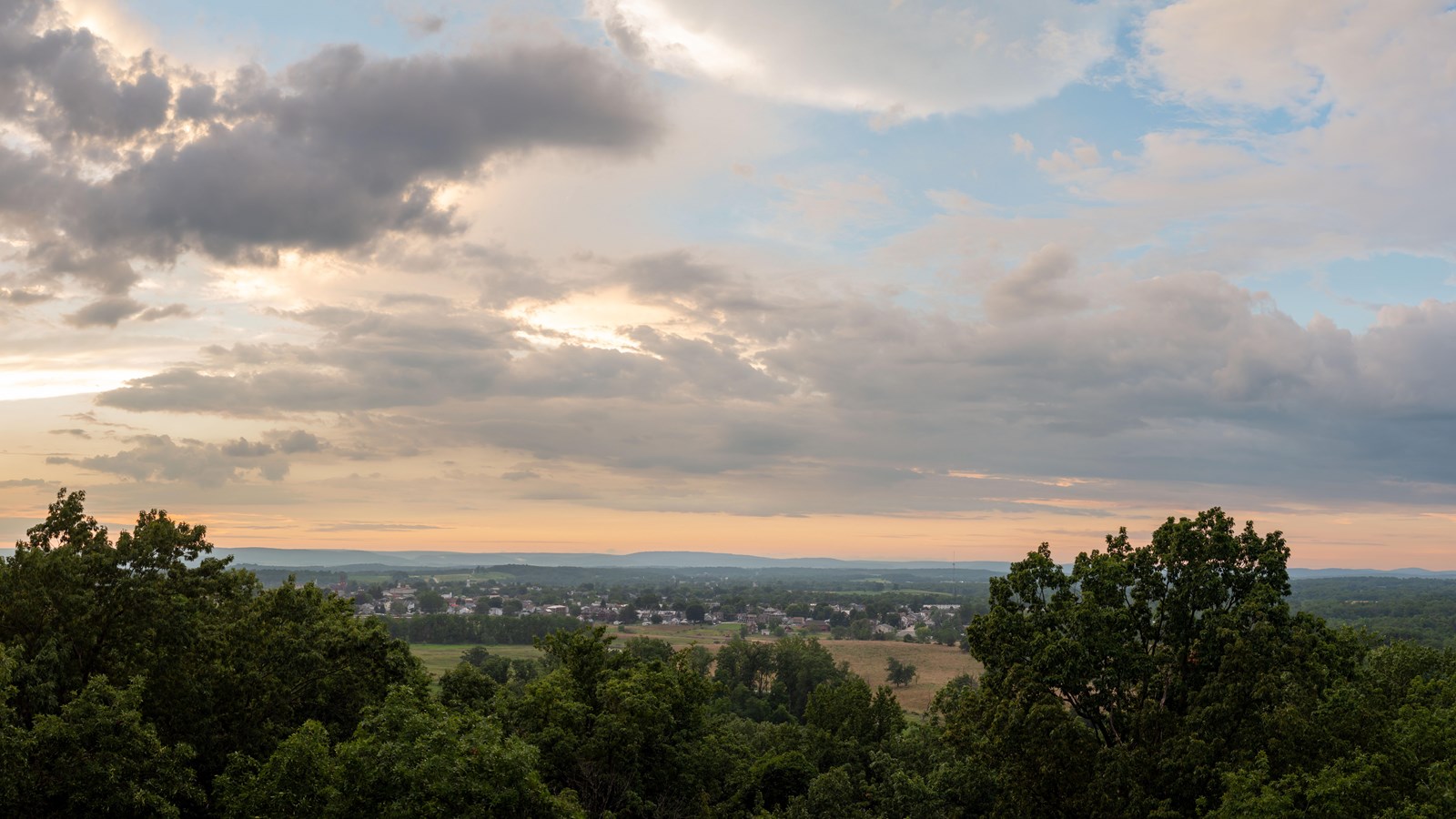 Location:
Gettysburg National Military Park
Historical/Interpretive Information/Exhibits, Scenic View/Photo Spot
From the top of the Culp's Hill Observation Tower you can view most of the battlefield. To the north and west, across from town, is the First Day's Battlefield. To the west and south is the United States position, from the Round Tops, up Cemetery Ridge, to Cemetery Hill and the Gettysburg National Cemetery, and into town. Across the field from Cemetery Ridge is the Confederate position at Seminary Ridge.
The Gettysburg Battlefield Commission completed the Culp's Hill Observation Tower in 1896. Since that time, is has been a primary location which people can view and study the terrain of the battlefield. 
The Culp's Hill Observation Tower is a 60-foot tall metal tower with a roofed platform at the top. The platform can only be accessed by climbing 7 flights of stairs.
View a photo gallery from the top
.
Last updated: September 27, 2022