Place
Craggy Gardens Picnic Area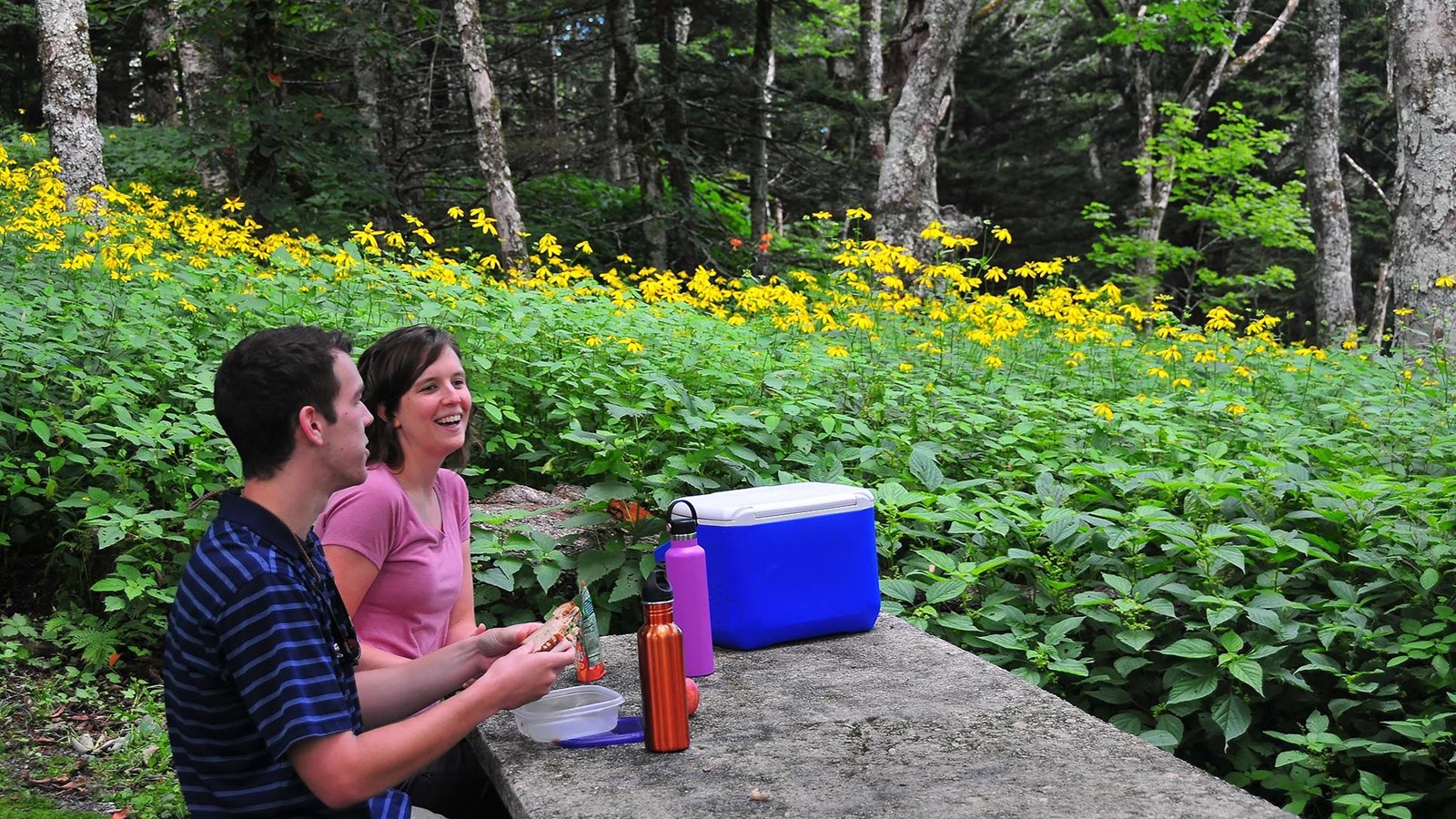 Significance:
Picnic Area
Grill, Parking - Auto, Picnic Table, Restroom - Accessible, Restroom - Seasonal, Scenic View/Photo Spot, Trailhead, Trash Dumpster, Water - Drinking/Potable
Craggy Gardens Picnic Area is a cool summer getaway nestled amid some of the Blue Ridge Parkway's colorful beauty. Spring and summer wildflowers, blooming rhododendrons, and fall leaves make this an ideal spot for a Parkway picnic.

Driving up the curving access road to Craggy Gardens Picnic Area is a treat. During rhododendron, azalea, and mountain laurel bloom season, the road is a showcase of splendor. Summer wildflower season brings a wave of spectacular color which includes a showstopping display of flowers right up into the picnic area and parking lot. The picnic area is ringed by mature hardwood trees including buckeyes, birch, and mountain ash. Rhododendrons dot the hillside. The woods edge features an abundance of wildflowers in summer.

This picnic area is open daily until sunset, mid-spring through fall. A variety of picnic sites in full shade, partial shade, or in a grassy open area allows for the selection of a perfect lunch location. Some of the tables have benches only on one side because of the steep hillsides. Over the years, visitors have learned to bring their own camp chairs when they need to accommodate a larger group. Grills are located throughout the picnic area to be shared by all.

Ample parking is available in the level, asphalt parking lot. Access to the Craggy Gardens Trail is in the far corner of the parking lot up the steps. At .2 miles you will encounter a side trail on the left to a pretty little gazebo. A trail shelter built by the CCC and views from a meadow bald are found at .5 miles. At the end of the trail you will see the Craggy Gardens Visitor Center. Because you will be walking through fragile habitats with some rare plants, please stay on the marked trails.
 
Last updated: November 7, 2021