Place
Coppertown Mining Museum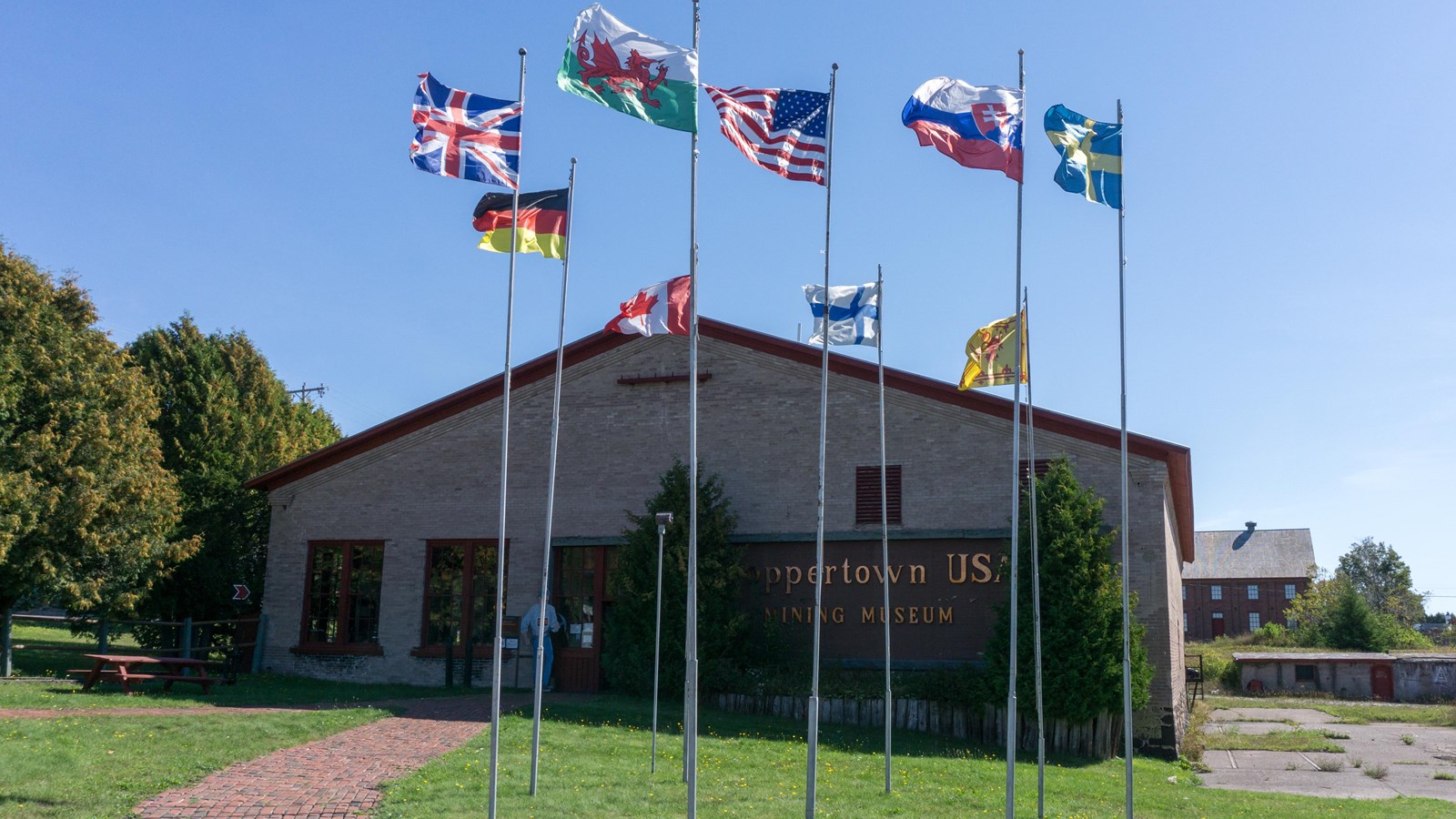 Significance:
Keweenaw NHP Heritage Site
Accessible Rooms, Cellular Signal, Historical/Interpretive Information/Exhibits, Information, Parking - Auto, Parking - Bus/RV, Picnic Table, Restroom - Seasonal, Wheelchair Accessible
Housed in the former Calumet & Hecla pattern making shop. Skilled artisans worked in this building to design patterns which were used for casting metal components. The building is made of yellow brick and stands one story tall with a shallow-pitched gabled roof. The museum features exhibits on the former copper mining giant's operations.

The Keweenaw Heritage Sites are official partners of Keweenaw National Historical Park, but are privately owned. Each site interprets and preserves an important aspect of the area's copper mining history and provides a unique visitor experience. Please contact individual sites for more information.
Last updated: May 20, 2021