Place
Collins Creek Picnic Area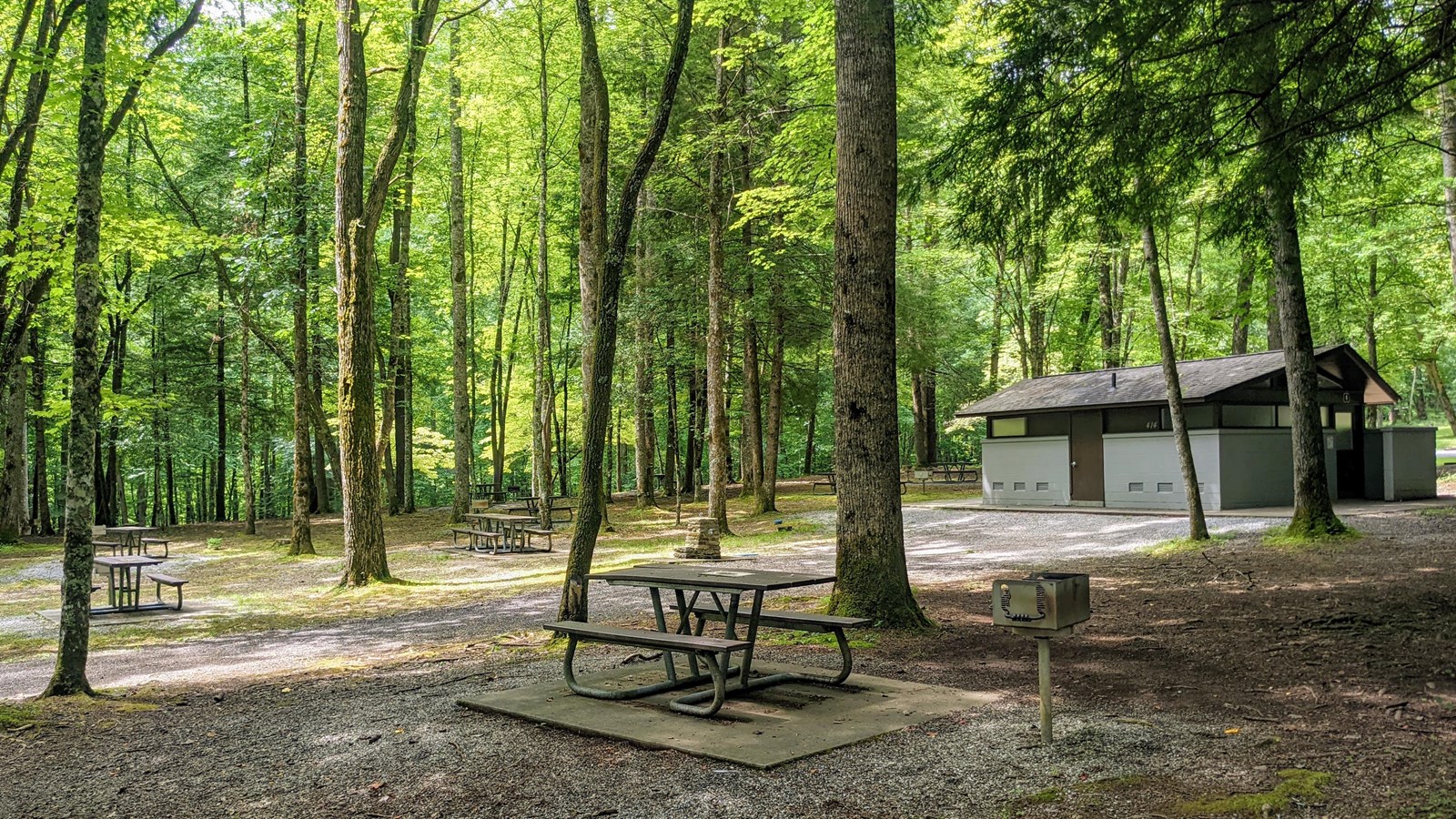 Location:
Great Smoky Mountains National Park
Accessible Sites, Benches/Seating, Grill, Parking - Auto, Pet Waste Disposal, Pets Allowed, Picnic Shelter/Pavilion, Picnic Table, Restroom - Seasonal, Trash/Litter Receptacles
Open seasonally at sunrise, early-April to late-October. Closes at 8 PM from late-April to early-September, sunset on other dates.

Collins Creek Picnic Area—elevation 2,473 feet (~754 meters)—includes 182 sites and a pavilion along Collins Creek, a popular fishing spot (fishing license required). Enjoy the creek and look for wildflowers in spring. The Oconaluftee Mountain Farm Museum and Mingus Mill are nearby areas of interest.

Impromptu use of pavilions is allowed only when the pavilion has not been reserved.
Tips for a Great Picnic
Black bears reside in Great Smoky Mountains National Park and can die as a result of access to human food and trash. Promptly dispose of garbage in bear-proof trash cans. If you see a bear, do not approach it. 
Provided grills are for charcoal fires. Wood fires are not permitted.
A Tennessee or North Carolina fishing license is required to fish in the park.
Pets are permitted in picnic areas but cannot be left unattended. All pets must be kept on a leash at all times. Pets are allowed on the Oconaluftee River Trail and Gatlinburg Trail but not permitted on any other trails.
Last updated: December 6, 2023