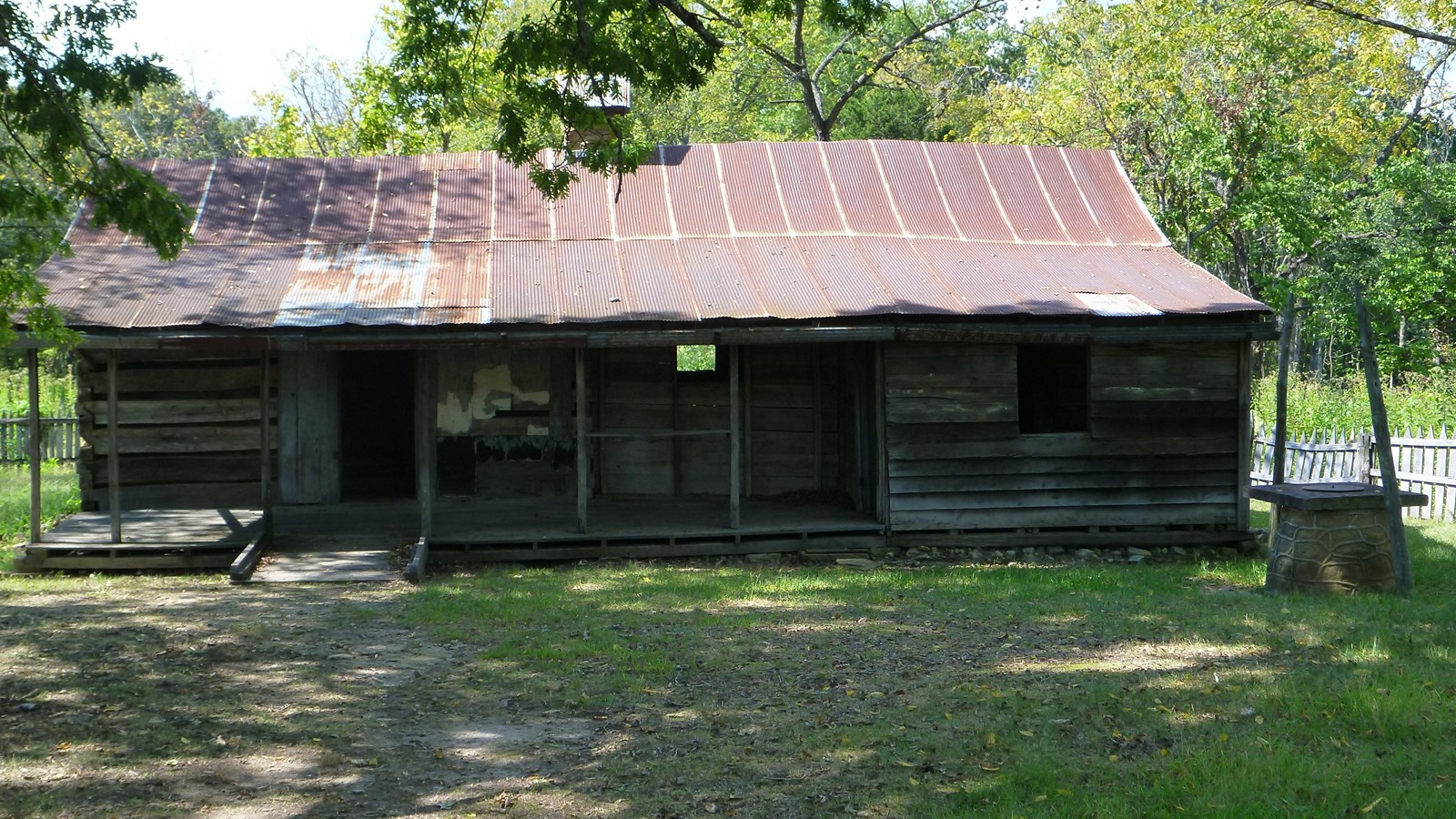 Location:
Collier Homestead at Tyler Bend at Buffalo National River
Significance:
early 20th century homestead
Historical/Interpretive Information/Exhibits, Parking - Auto, Parking - Bus/RV
In the Tyler Bend area near St. Joe, AR an easy walk takes you to the Collier Homestead. The Collier family homesteaded one of the last parcels available along the Buffalo River in 1932, moving from Kentucky.

The Homestead Act of 1862 allowed vast amounts of the public domain to be claimed by private citizens and was an attempt to encourage westward expansion. A homesteader had only to be the head of a household and at least 21 years of age to claim a 160 acre parcel of land. The homesteader had 5 years to make improvements to make a living on the land.

Solomon "Sod" Collier, his wife Ida Mae and two of their seven children built the cabin and a life here. The family succeeded in fulfilling the homsteading requirements and received the "patent" on 40 acres in 1937. Sod and Ida Mae stayed until 1962. A brochure about the Colliers and the homestead is available at the Tyler Bend Visitor Center. 
Last updated: February 1, 2021