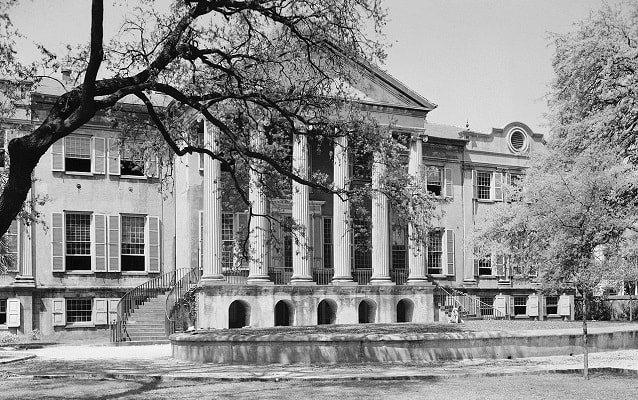 Quick Facts
Location:

66 George Street, Charleston, SC

OPEN TO PUBLIC:

Yes

MANAGED BY:
The College of Charleston is the oldest municipal college in the United States, and a National Historic Landmark. Founded in 1770, and chartered in 1785, the College possesses additional historical significance as the oldest institute of higher learning in South Carolina, and the 13th oldest in the country. The center of the small campus contains its core of historic mid-19th- century buildings. Three principal structures--the Main Building, the Library, and Gate Lodge--are situated around a square college green with evergreen oaks, known as The Cistern. This name is derived from a 19th-century oval cistern constructed there to hold the campus's water supply.
The founders of the college include three signers of the Declaration of Independence, and three fathers of the United States Constitution. Classes were held in former Revolutionary War barracks until the first new building was constructed. Designed by Philadelphia architect William Strickland, the simple rectangular brick Main Building was completed in 1829. In 1854 prominent local architect Edward Brickell White extensively remodeled the Main Building (now known as Randolph Hall), adding an Ionic portico and wings. White had previously designed the Gate Lodge (now Porter's Lodge), a two-story Roman Revival brick building, in 1852. The Towell Library, constructed from 1854 to 56 by George E. Walker, is a Classical Revival two-story brick building with Italianate details, now serving as administrative offices. Both the Lodge and Library have been little altered. As a whole, the complex is an outstanding example of academic architecture of the 19th century.