Place
Coastal Trail: Last Chance Grade (North)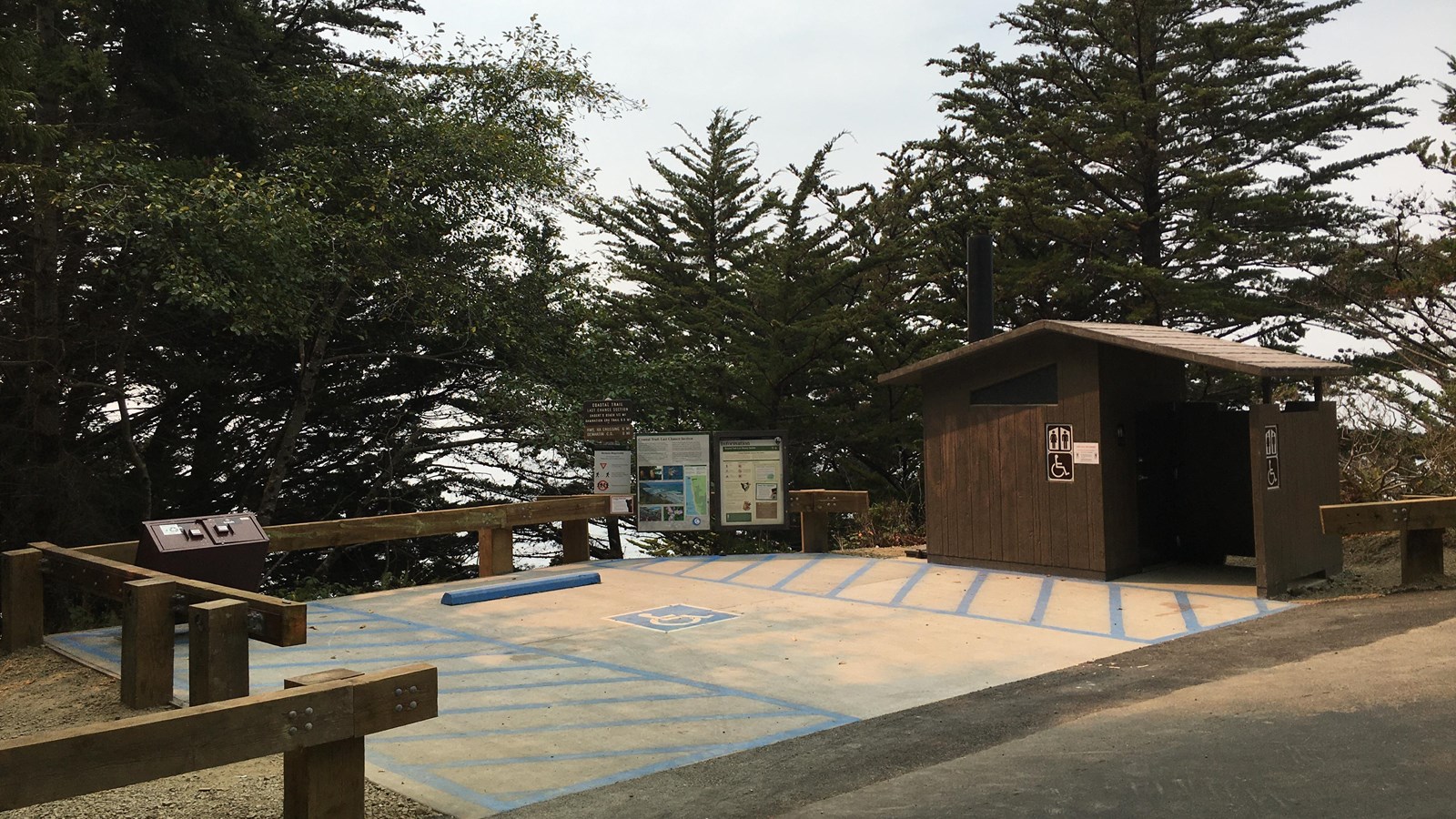 Location:
3-miles south of Crescent City, CA
Significance:
Hike and Bike trailhead along the coast.
Designation:
National Park
Beach/Water Access, Bicycle - Rack, Information Kiosk/Bulletin Board, Parking - Auto, Parking - Bus/RV, Toilet - Vault/Composting, Trailhead, Trash/Litter Receptacles
This trailhead is used mostly by hikers going to
Enderts Beach
. Additionally, the trail continues south for 13 miles to the Damnation Creek Trailhead - and beyond.
This section of the California Coastal Trail is a "hike and bike" trail. It follows the old California Coastal Highway and it climbs 2,800 feet. However many parts of the trail are eroding, and it can be overgrown. Mountain bikes will be the best kind of bicycle to use on this trail.
Safety Tips
We recommend you purchase and use a good map and trail guide for your adventures in Redwood National and State Parks.
Don't rely on online maps when you are here.To protect the habitats, leave no trace also means staying on the developed trail.
Please don't go off-trail and make any new trails. These forests grow by the inch, and will die by your foot.To protect the wildlife (and you and other visitors), pets are not allowed on park trails.
Cell coverage is very limited and cannot be relied on in an emergency. Have a plan for checking in and checking out with a friend when you are here.
Last updated: March 24, 2022