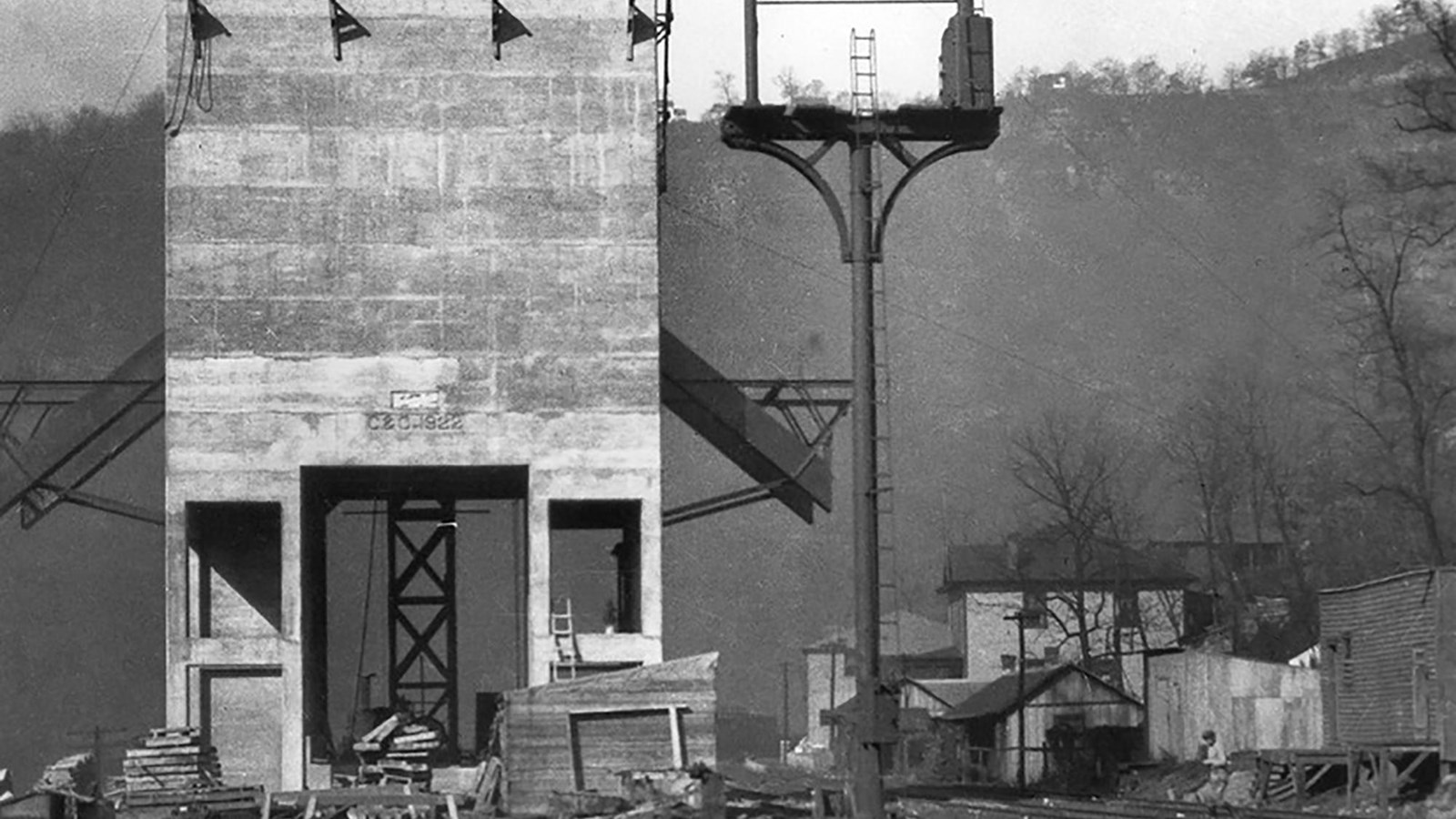 Significance:
Historic Structure
Thurmond Walking Tour Stop 8
The C&O Railway built this large cement coaling tower in 1922. It held as much as five hundred tons of coal. A series of elevators lifted coal into the tower. Tracks on either side of the tower allowed locomotives to move close to the chutes. The coal fell down the chutes into the waiting tenders of the locomotives.
The cement building next to the coaling tower is the sanding house. Locomotives used sand to grip slippery rails. In the wet and sometimes steep New River Gorge, sand was useful to help locomotives up the grades. At the coaling tower, as locomotives filled up with coal, they also resupplied their sand.
After the switch to diesel electric locomotives, the coaling tower was not needed. The C&O Railway abandoned the coaling tower in 1960. It is still owned by modern day CSX Transportation.
Last updated: September 26, 2023