Place
Cliff Shelf Trailhead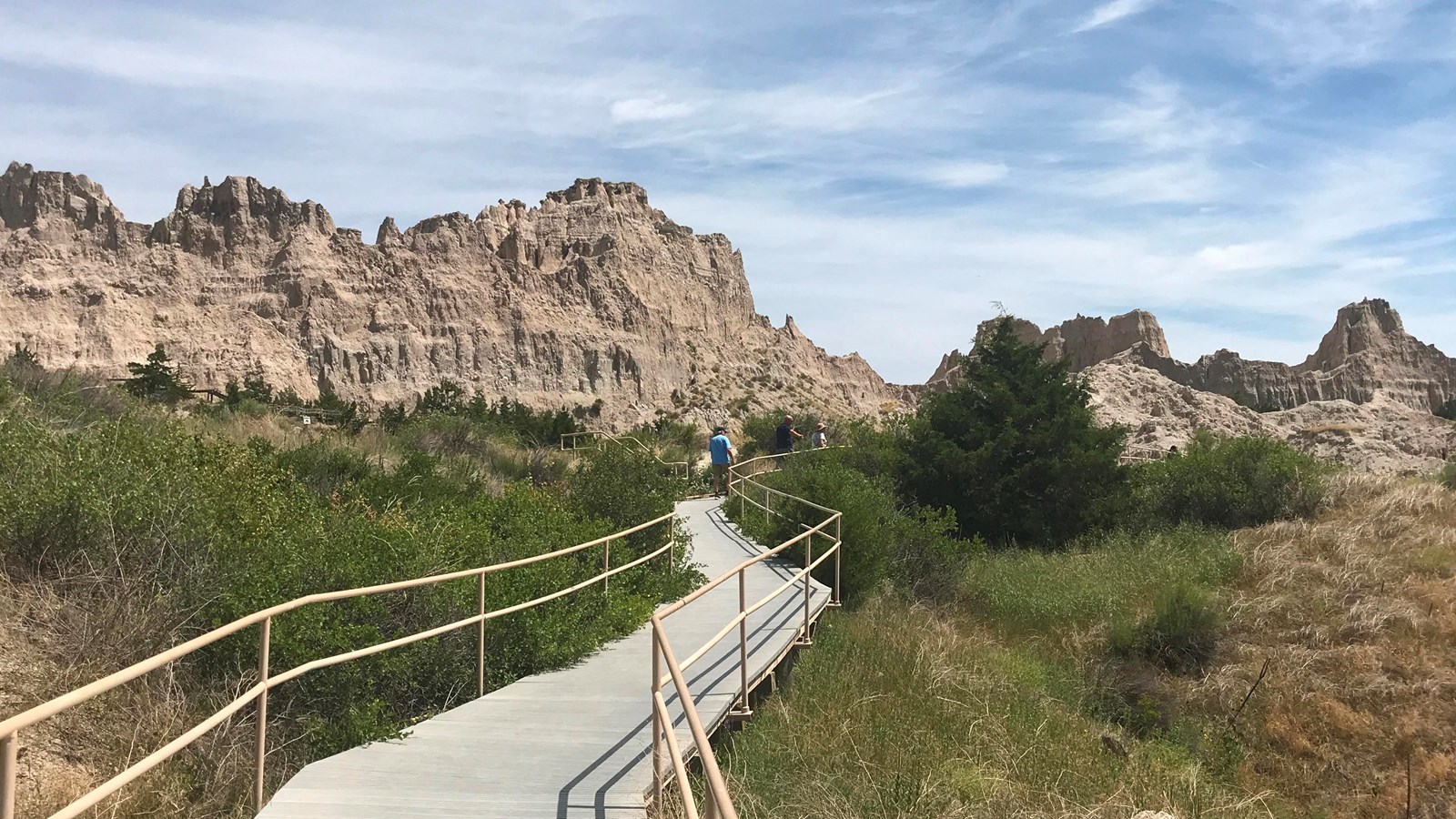 Significance:
This short loop trail is great for scenic views of the Badlands.
Accessible Sites, Parking - Auto, Parking - Bus/RV, Scenic View/Photo Spot, Trailhead, Wheelchair Accessible
This loop follows boardwalks and climbs stairs through a juniper forest perched along the Badlands wall. Abundant shade is provided by the junipers and a small pond occasionally exists in the area, which attracts local wildlife. The trail has some boardwalks and stairs, which climb approximately 200 feet in elevation.
Last updated: December 14, 2020