Place
Christ Church Cambridge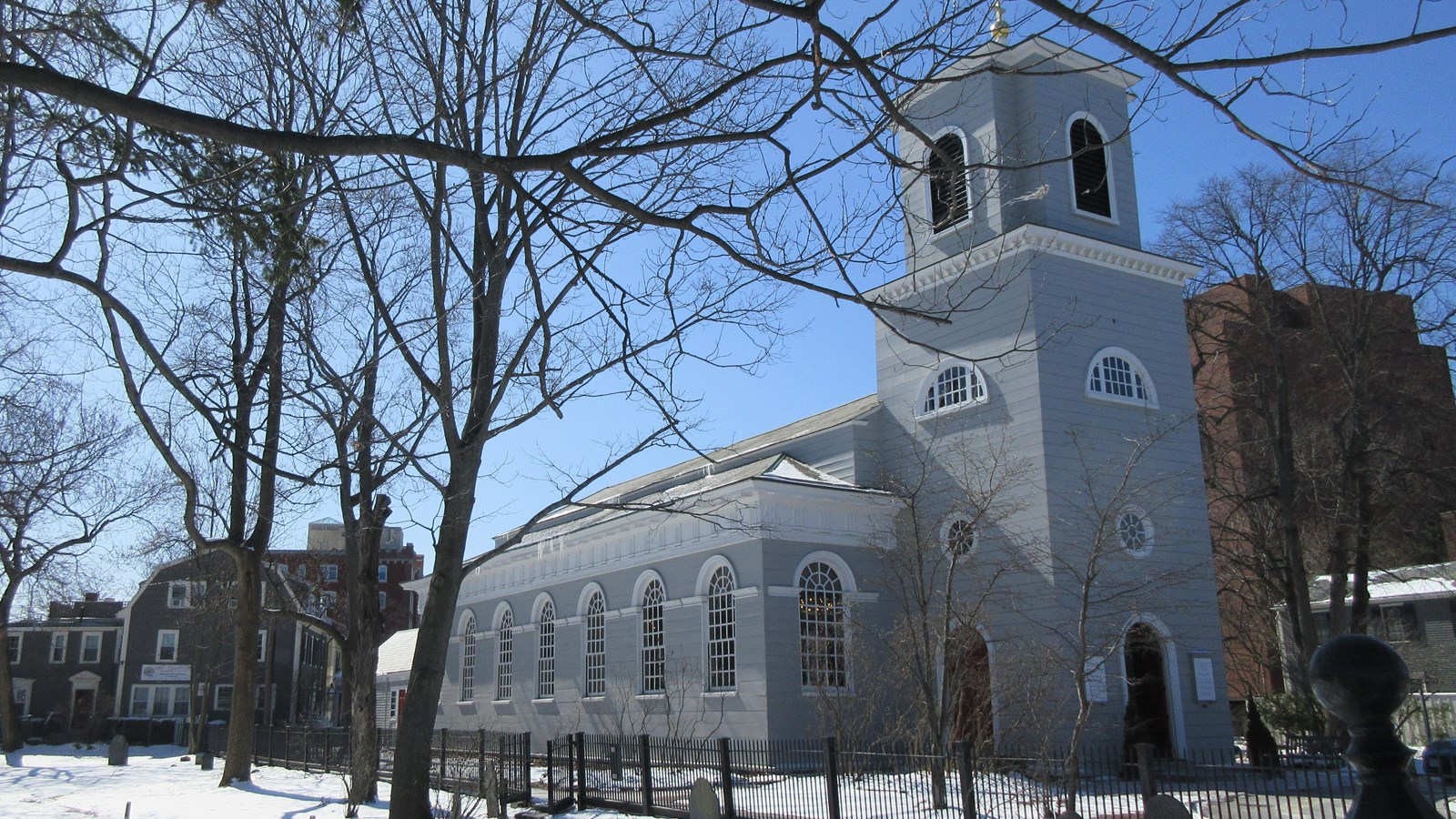 Location:
0 Garden Street, Cambridge, MA
Designation:
National Historic Landmark, National Register, Cambridge Common National Register District
Established in 1759 and designed by Peter Harrison, the first formally-trained architect to work in the North American British colonies, Christ Church provided Church of England services to the local Cambridge community prior to the American Revolution. Most of the founding members of the congregation were from the wealthy families that lived along Brattle Street, many of whom later became loyalists during the conflict. By 1774, with the church building you see today still incomplete, many of these loyalist congregants fled Cambridge for the safety of Boston and England. Due to the church's reputation as a loyalist organization, the Continental Army took control of the building and housed soldiers there during the Siege of Boston. Martha and George Washington forestalled the church's destruction when they requested to hold service there in December of 1775, but this spark of interest was not enough to save the church immediately. The building remained closed and in disrepair for nearly 15 years. By the end of the 1700s, however, a new Episcopal congregation reopened the church. That new congregation is still active there today.
Last updated: October 25, 2023