Place
Chickasaw Village Site, Milepost 261.8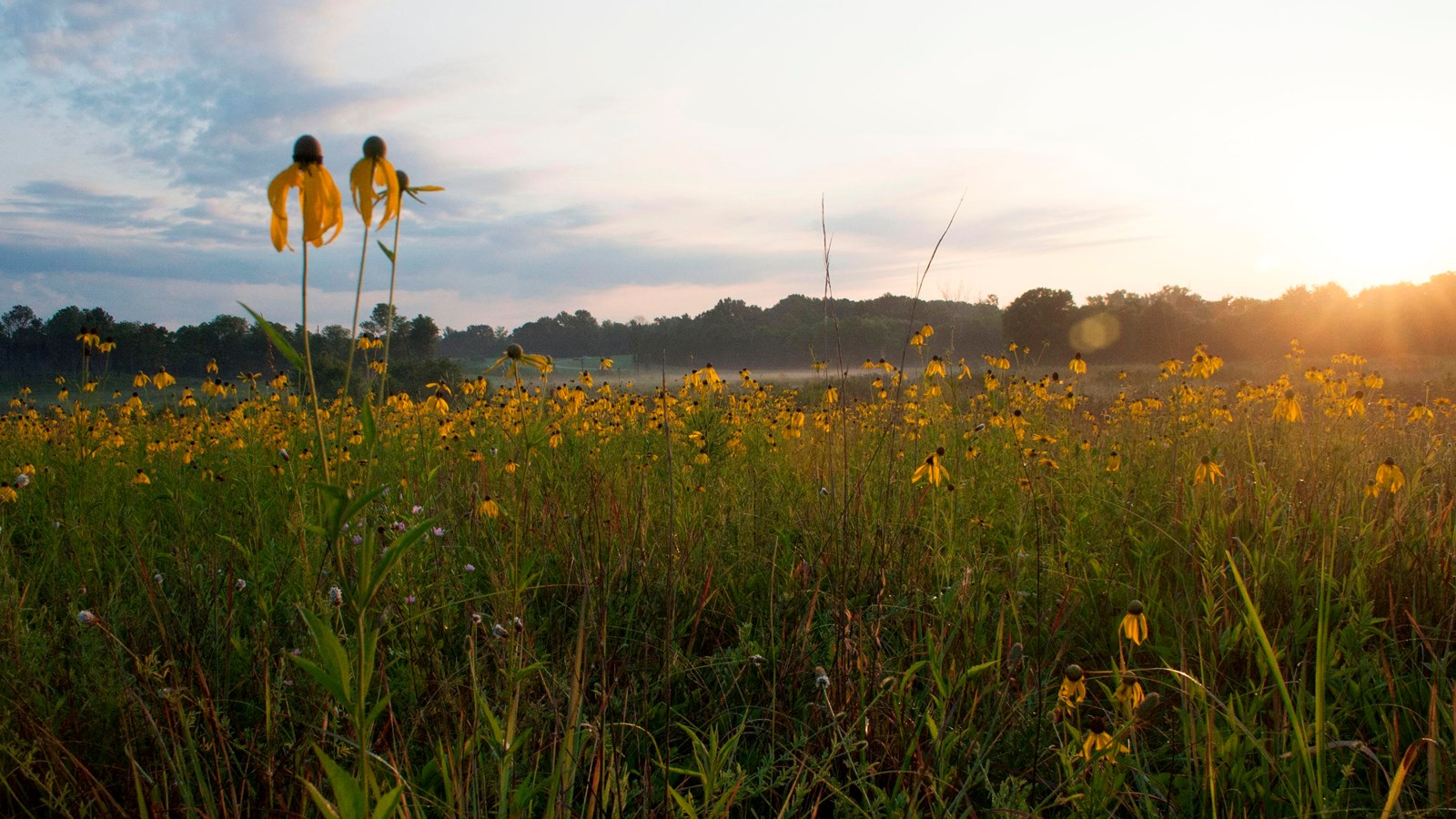 Location:
Natchez Trace Parkway, Milepost 261.8 in Tupelo, MS.
Significance:
The historic site of a large village of Chickasaw people. The Natchez Trace National Scenic Trail runs through this site.
Accessible Sites, Audio Description, Benches/Seating, Captioned Media, Historical/Interpretive Information/Exhibits, Parking - Auto, Parking - Bus/RV, Scenic View/Photo Spot, Trailhead
Trails at the Chickasaw Village Site
A nature trail, horse trails, and the Natchez Trace National Scenic Trail (Blackland Prairie Section) all pass through the Chickasaw Village Site. Zoom around to find your trail.
"Welcome to our village. This is a place that we think of as our home. This is our community. This is the place where we lived. It is not only a place where we lived, it is a place where we took care of each other. In our community, if one person is hungry, everybody is hungry, and the hunters would go out and they would hunt, and they would bring animals back and everybody would eat...
"If somebody is cold, or somebody doesn't have any clothing, the hunters would bring back those animals and the people would make clothing... 
"If we were to have visitors that came from long distances, say from the area now known as North or South Carolina...They would find people within this village who were of the same clan. They would have a place to stay for the night. They would have a place to eat, and they would have entertainment. They could talk about the news of what was happening in their village." LaDonna Brown, Chickasaw Nation anthropologist. 
This was once the location of a large Chickasaw Village. The sizes and shapes of their homes are marked on the ground. Interpretive signs share the site history which is located on a portion of Black Belt Prairie. Visit the Chickasaw Village site and imagine what it would have been like to live here hundreds of years ago.
Today, Chickasaw Village Site is a great location to see wildflowers and do some bird watching, as well as learn about Chickasaw culture. 
The Blackland Prairie section of the Natchez Trace National Scenic Trail runs through Chickasaw Village. There are also two short foot trail loops,and a horse trail loop.   
Our Community, Chickasaw Village, Milepost 261

Speakers: LaDonna Brown, Tribal Anthropologist at the Chickasaw Nation; Pauline Brown of the Chickasaw Language Committee and Chickasaw Nation Historical Society.

Credit / Author:

NPS

Date created:

10/14/2020
Last updated: April 14, 2021