Place
Chestoa View Overlook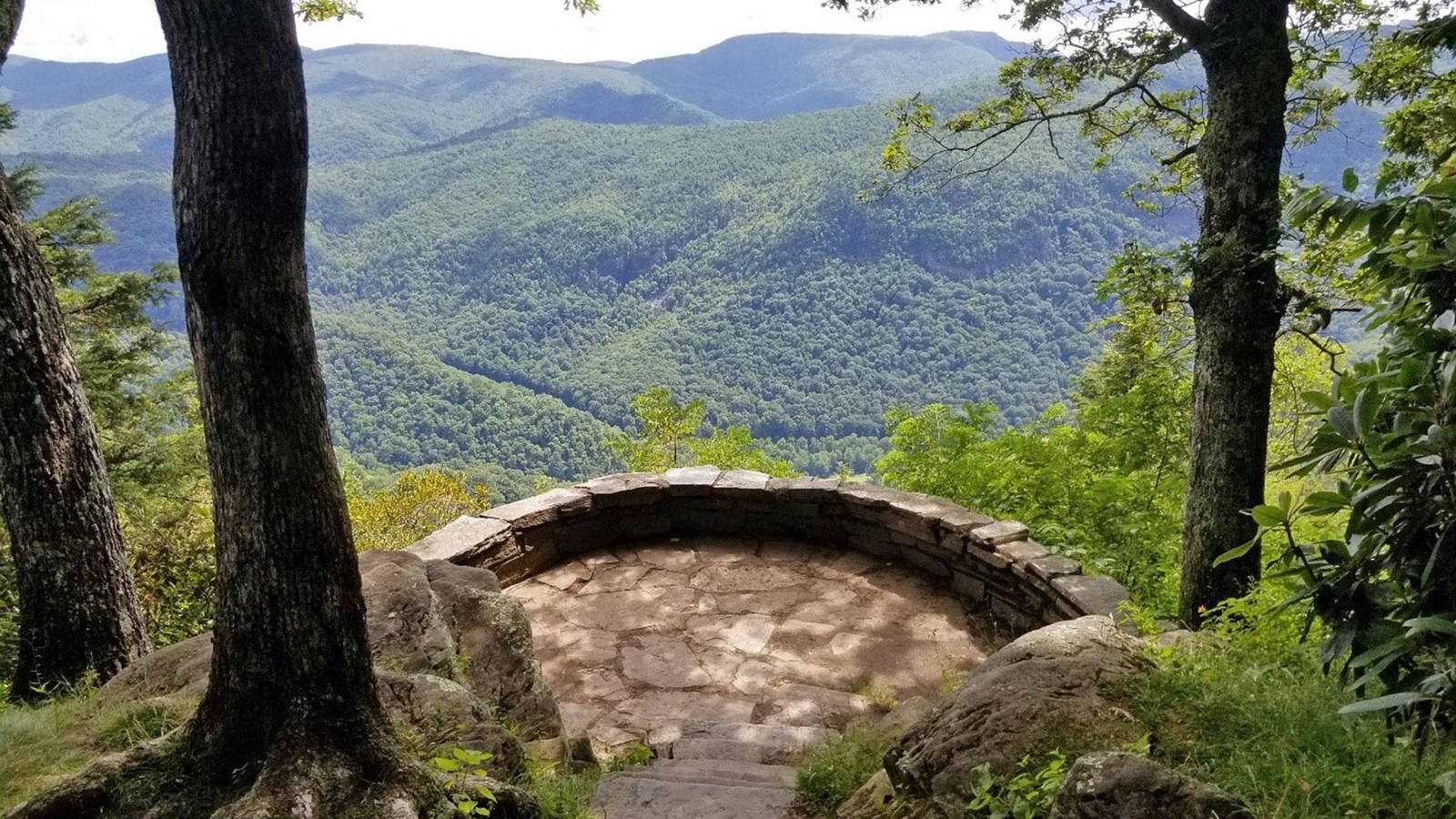 Parking - Auto, Picnic Table, Scenic View/Photo Spot, Trash/Litter Receptacles
Chestoa View offers a short, pleasant stop to picnic, rest, and take a short walk to see gorgeous views of Table Rock and Grandfather Mountain.

This overlook is located 4 miles south of Linville Falls along the Blue Ridge Parkway. Large oaks and thickets of mountain laurel help to provide shade over the parking area. It also contains a small collection of picnic tables and trash cans for visitors to use.

A paved path leads down to a fork; to the left, the path turns into a set of stone steps that proceed further down 32 steps to a stone balcony situated on the eastern side of Humpback Mountain. The view looks out over North Cove. These lands are contained within the Pisgah National Forest and have trails of their own that are accessible off the Parkway.

Further to the left and off into the distance, the face of Grandfather Mountain peaks out. This provides a glimpse into Grandfather Mountain's geologic window. This can be further explored at Grandfather Mountain or the Museum of North Carolina Minerals.

From the right fork, the paved path gives way to a dirt trail called Chestoa View Trail. This narrow loop is 0.6 miles long and brings the visitor further into the depths of the forest. A bench stands roughly halfway through the loop; take in a view of Table Rock while you rest. Due to the short distance and mild inclines, this trail is one of the easier trails to walk in the area, providing some beautiful scenery for relatively little effort.
Last updated: August 10, 2020