Place
Chesler Park Viewpoint Trail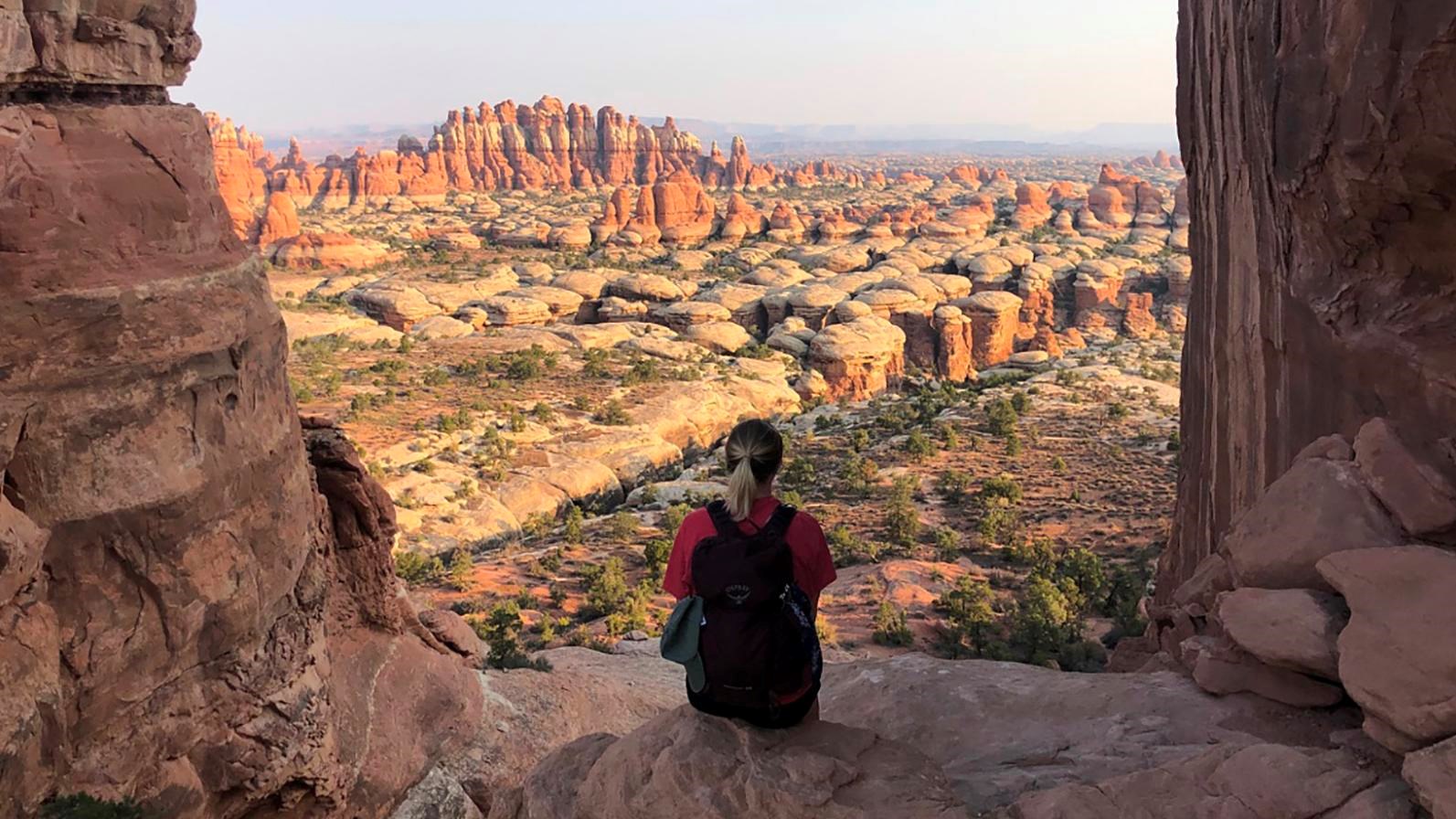 Location:
The Needles, Canyonlands National Park
Discover stunning views of the sandstone spires that characterize the Needles.
Roundtrip Distance: 5.8 mi (9.3 km)
Time: 3-4 hrs
Overall Elevation Change: 533 ft (162 m)
Cumulative elevation gain on this route is much greater.
Difficulty: Strenuous
Hike Description: This popular trail leads to a pass overlooking a scenic expanse of desert grasses and shrubs surrounded by sandstone spires.
Bring: Water (1 L per person, per hour), snacks, sturdy footwear, headlamp, map, and be prepared for, sun, rain, heat, or cold.
Accessibility: This trail can be rough, uneven, and requires walking and scrambling on rocky slopes. It is not accessible to wheelchairs. In winter, there may be snow or icy conditions; we recommend traction devices for hikers.
Dogs are not allowed on this trail. Service animals are allowed in national parks. What is a service animal?
Last updated: June 9, 2022