Place
Cherry Grove Community House and Theater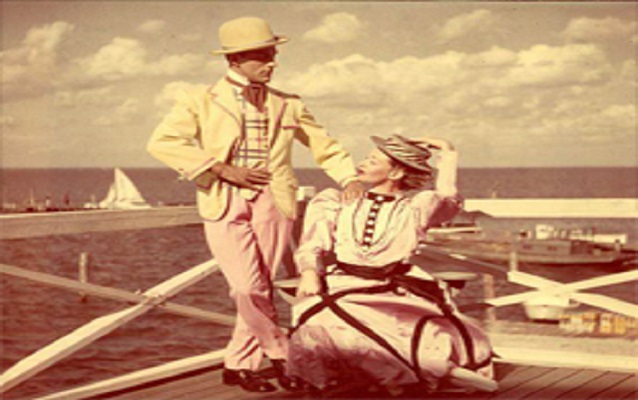 Location:
180 Bayview Walk, Cherry Grove, New York
Designation:
National Register of Historic Places
The Cherry Grove Community House and Theatre on Fire Island is eligible for the National Register under Criterion A in the areas of Social History, Performing Arts, and Community Planning and Development. The Community House and Theatre is exceptionally significant in social history for the enormous role it played in shaping what gradually evolved into America's First Gay and Lesbian Town. Located in the hamlet of Cherry Grove on Fire Island, the building was floated across Long Island's Great South Bay to serve as the community house for the Cherry Grove Property Owners Association, Inc., which organized in 1944 to serve this small, beach colony's civic needs. In 1948, a theater addition was constructed, completing the building seen today. As an organization, the association influenced the community's development, facilitating gradual social acceptance, self-affirmation, and integration of its gay and lesbian residents into Cherry Grove's governing affairs and civic life. This integration of homosexual residents into daily life and events at its community house afforded Cherry Grove a singular status; it became the one of the first and, for many years, the only gay and lesbian influenced geography in the United States.
Its metamorphosis played out against turbulent social and political upheavals -- our nation's response to the pre- and early days of the homosexual liberation movement. The 1969 uprising at the Stonewall Inn, which is largely credited as the turning point in the gay civil rights movement, has been documented by numerous scholars. For the purposes of the National Register program, a thorough discussion of the events leading to the riots and its impact can be found in the 1999 Stonewall National Register nomination and its subsequent National Historic Landmark designation report. The nomination of the Cherry Grove Community House and Theatre is especially significant because it offers the rare opportunity to document an entire GLBT community in the pre-Stonewall era.
Last updated: August 9, 2018