Place
Chalmette Battlefield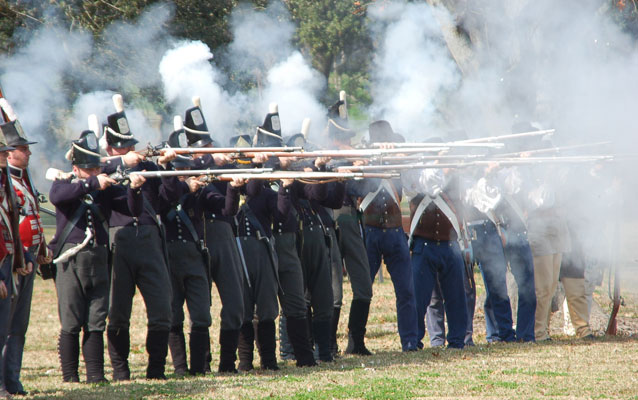 Location:
Chalmette, Louisiana
Significance:
Site of the Battle of New Orleans
Designation:
National Historical Park
Just downriver from New Orleans in Chalmette is the site of the January 8, 1815, Battle of New Orleans: Chalmette Battlefield. Many people believe that this last great battle of the War of 1812 between the United States and Britain was unnecessary, since the treaty ending the war was signed in late 1814, but the war was not over. 
The resounding American victory at the Battle of New Orleans soon became a symbol of a new idea: American democracy triumphing over the old European ideas of aristocracy and entitlement. General Andrew Jackson's hastily assembled army had won the day against a battle-hardened and numerically superior British force. Americans took great pride in the victory and for decades celebrated January 8 as a national holiday, just like the Fourth of July.
Last updated: July 29, 2022