Place
Cedar Creek Battlefield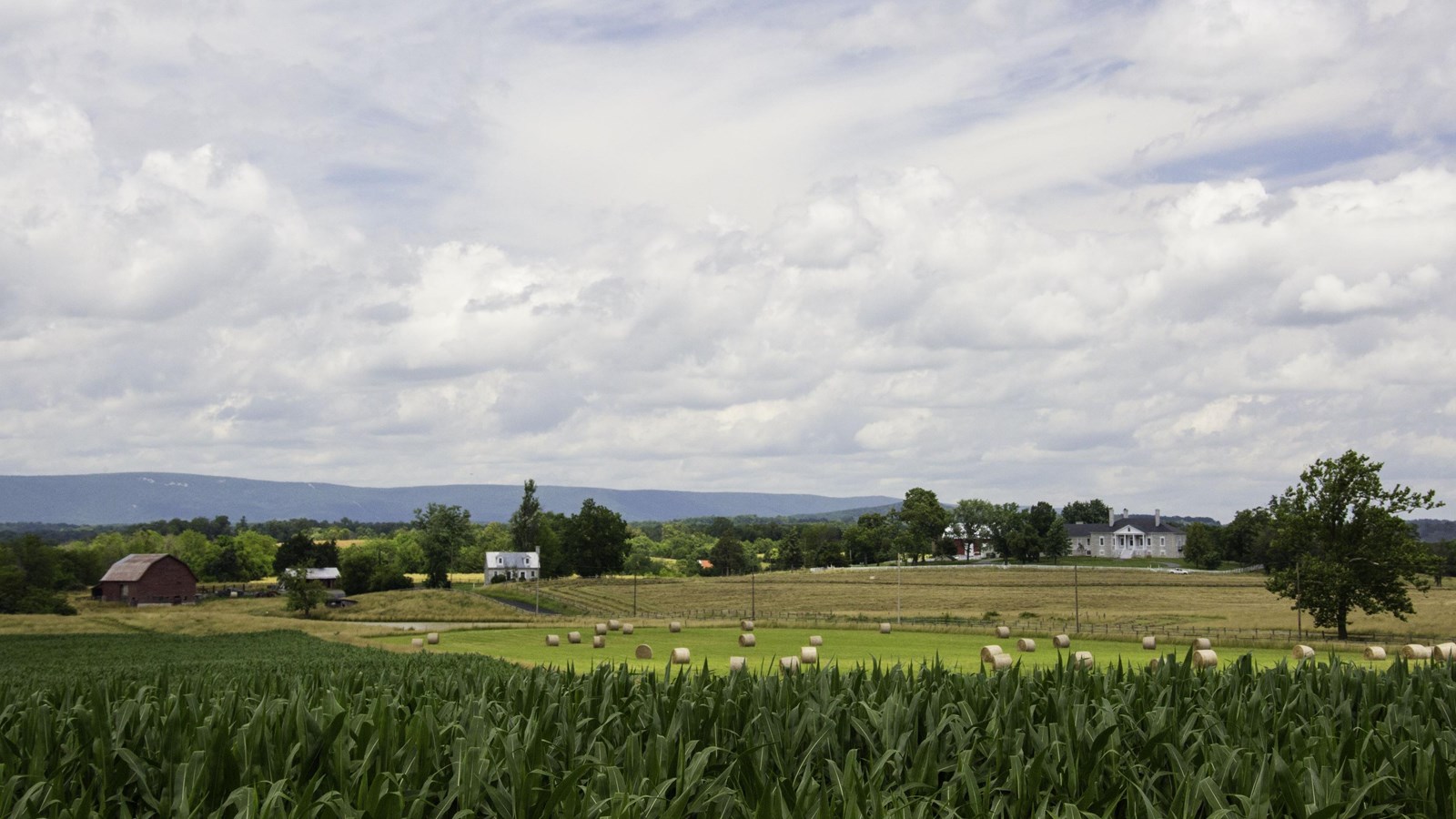 Location:
Middletown, Virginia
Significance:
Site of the Battle of Cedar Creek
Designation:
National Historic Landmark
Historical/Interpretive Information/Exhibits, Scenic View/Photo Spot
"The Army of the Shenandoah settled down in its fortified camp behind Cedar Creek with perfect confidence that it was secure from any successful attack by the forces under General Early."

A veteran of the 121st New York State Infantry
On the night of October 18, 1864, tents sheltering part of General Philip Sheridan's 32,000 strong Union Army of the Shenandoah blanketed the fields south of Middletown. Numerous supply wagons stood around Belle Grove. Above the banks of Cedar Creek, more tents and entrenchments faced south and guarded the Valley Pike's crossing. On the bluffs above the North Fork of the Shenandoah trenches and camps overlooked the river's passage. Following his victories in September and October 1864, Sheridan's army had conducted "The Burning," a systematic destruction of the Shenandoah Valley. Most believed Early, with at most 14,000 men, was incapable of mounting another offensive and thought that warfare in the valley was almost at an end. 
Stop 1: Eve of Battle

On the night of October 18, 1864, tents sheltering part of General Philip Sheridan's 32,000 strong Union Army of the Shenandoah blanketed the fields south of Middletown.

Credit / Author:

NPS

Date created:

07/16/2021
Last updated: February 7, 2023