Place
Cedar Creek Battlefield Foundation Museum & Visitor Center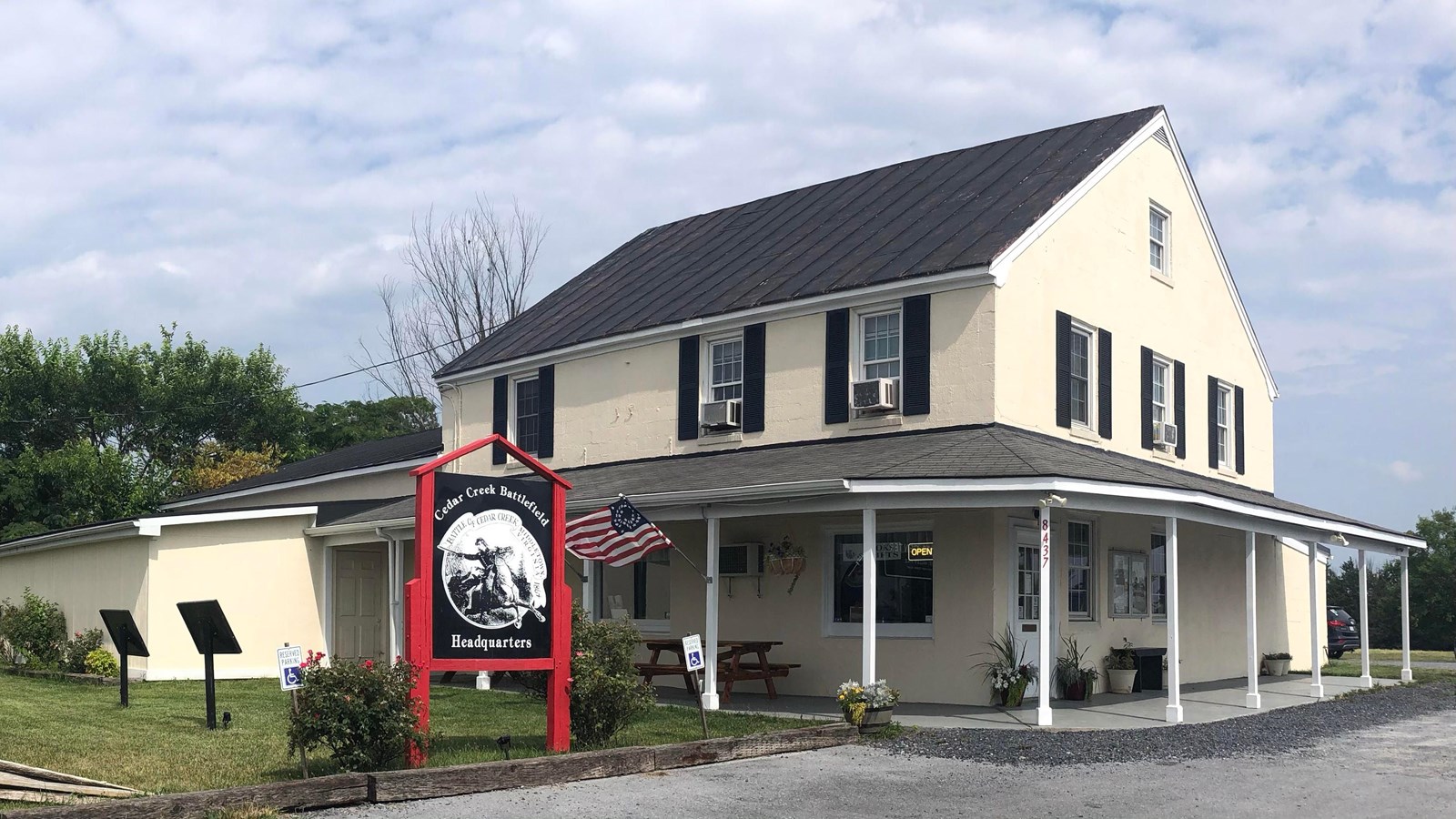 Location:
Middletown, Virginia
Significance:
Part of Cedar Creek Battlefield
Historical/Interpretive Information/Exhibits, Information, Information - Maps Available, Information - Ranger/Staff Member Present, Information Kiosk/Bulletin Board, Parking - Auto, Picnic Table, Restroom
The Cedar Creek Battlefield Foundation Museum and Visitor Center building houses its exhibits, book and gift shop, and visitor services. 
The Cedar Creek Battlefield Foundation (CCBF) Museum and Visitor Center is located right along the historic Valley Pike (U.S. Route 11), overlooks picturesque views of Belle Grove Plantation, the battlefield, and Allegheny Mountains sunsets. Inside, the Foundation's exhibits feature artifacts from the Civil War and the mid-19th century Shenandoah Valley, a Digital Media Center playing a documentary film about the Battle of Cedar Creek, Research Library, and conference areas. The Foundation's volunteers and staff at their welcome desk are happy to help you explore the site. The shop features classic souvenirs, Virginia made artisan crafts, and reproduction 19th century items.
Last updated: January 5, 2023