Place
Cathlapotle Plankhouse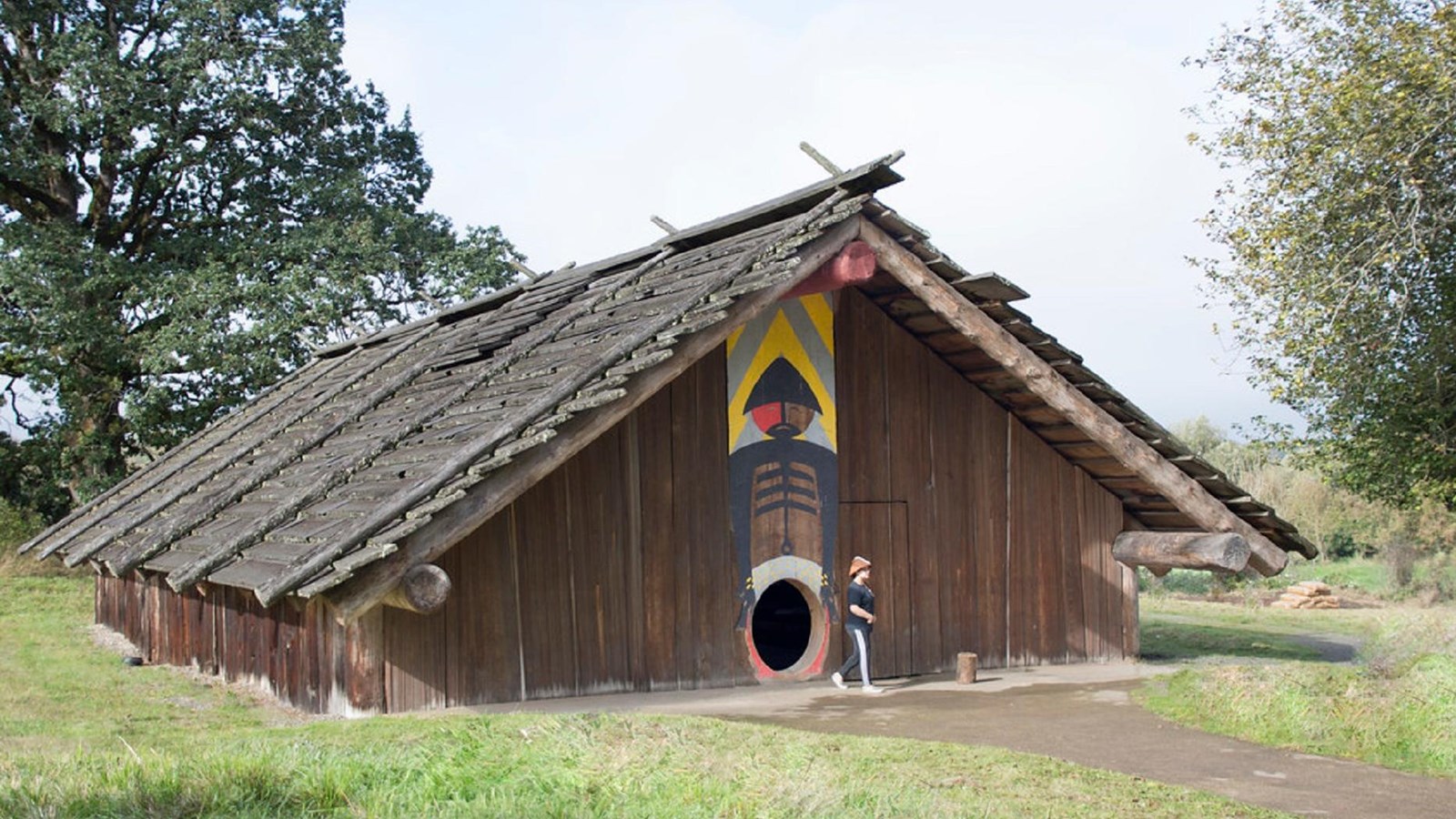 Accessible Sites, Information, Information - Ranger/Staff Member Present, Parking - Auto, Trailhead, Wheelchair Accessible
Lewis and Clark NHT Visitor Centers and Museums
Visitor Centers and Museums along the Lewis and Clark National Historic Trail
Located in the Ridgefield National Wildlife Refuge near Ridgefield, Washington, the Cathlapotle Plankhouse is a full-scale replica of structures built by the Chinookan People who made the Columbia River their home for at least 2,300 years. The building is based on more than a decade's worth of archaeological research at the site, which began in the 1990s where a large village of the Cathlapotle Nation once stood. It took over 100 volunteers two years to complete it, and the official opening ceremony was conducted on March 29, 2005.
Meriwether Lewis and William Clark mention the village in their journals, both when they passed the town on November 5, 1805, and on their return journey on March 29, 1806. According to the explorers' entries, they traded deerskins with the Cathlapotle in exchange for dogs and other provisions during both encounters. Their visit spelled disaster for the local populations since, only 20 years later, European diseases like smallpox took a heavy toll on the Chinookan People. By the late 1830s, those who survived abandoned the site. In 1840, the Carty family claimed the land and built a homestead. It became part of the Ridgefield National Wildlife Refuge in 1965.
Today, the Cathlapotle Plankhouse plays an important role in the life and community of the Cathlapotle Nation and other Chinookan tribes. It also serves as an outdoor education center and is used by tribal members for special events throughout the year.
From spring to fall, the plankhouse is open to the public on weekends only. Volunteer docents staff the site, providing tours and information for visitors. The Cathlapotle Plankhouse, the path leading to it, the pedestrian bridge, and the parking log are all ADA accessible. For more information on operating hours and events or to schedule a tour, please call (360) 887-4106.
Last updated: May 18, 2021