Place
Cathedral Wash at Lees Ferry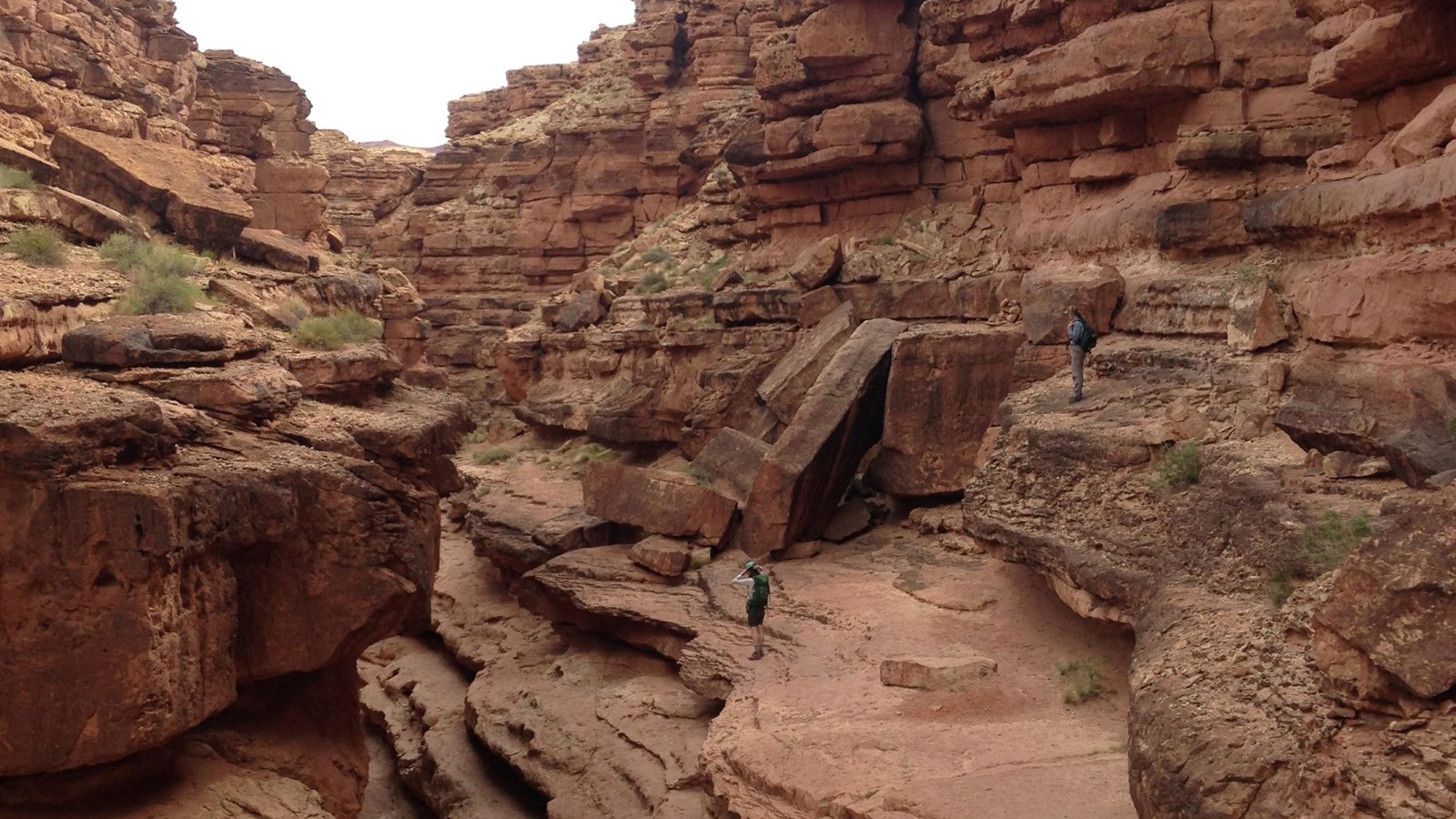 Historical/Interpretive Information/Exhibits, Parking - Auto, Parking - Bus/RV, Scenic View/Photo Spot, Trailhead
Distance: 3 miles (4.8 km) round-trip
Moderate

Canyon walls rise as you follow a mostly dry wash to the Colorado River. This adventure has no major technical challenges, but scrambling and careful decision-making are needed to choose safe routes over ledges and dropoffs. Named after church-like Cathedral Rock at the head of this small canyon, your journey will take you deeper and deeper through Kaibab Limestone and Toroweap Formations until ending at the river, where canyon debris created Cathedral Wash Rapid.  

Some rock scrambling and wayfinding required. Do not hike when there is a potential for flash flooding. Bring plenty of water and avoid hiking during the hottest part of the day. 

Trailhead: Follow the Lees Ferry access road 1.3 miles (2.1 km). The trailhead is at the pull out on your left. You can access both upper and lower Cathedral Wash from this parking area. No overnight parking.
Last updated: October 1, 2021