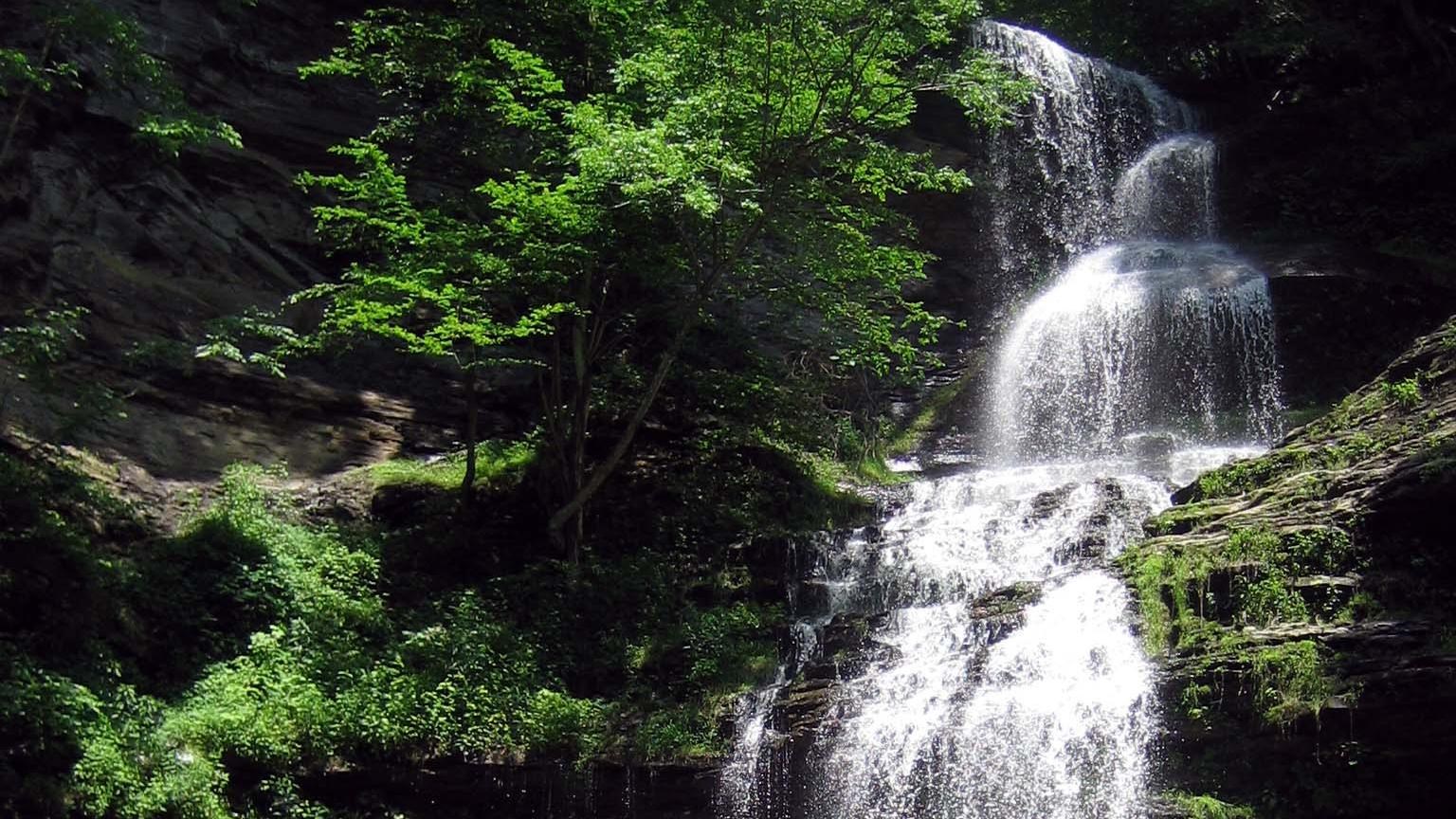 Cathedral Falls, one of the highest waterfalls in West Virginia, is located along Highway 60 one mile east of the town of Gauley Bridge, WV.

Here, Cane Creek drops some 60 feet over a rocky ledge of sandstone and shale. There is a small parking lot right off of Highway 60 with a short, easy trail leading up to the base of the falls.
Driving Directions: Head east from the town of Gauley Bridge on Highway 60. The small parking lot for the falls is located one mile east of Gauley Bridge on the left side of the road. There is a sign marking Cathedral Falls. Follow the short trail from the parking area to the falls. 
Last updated: November 14, 2021