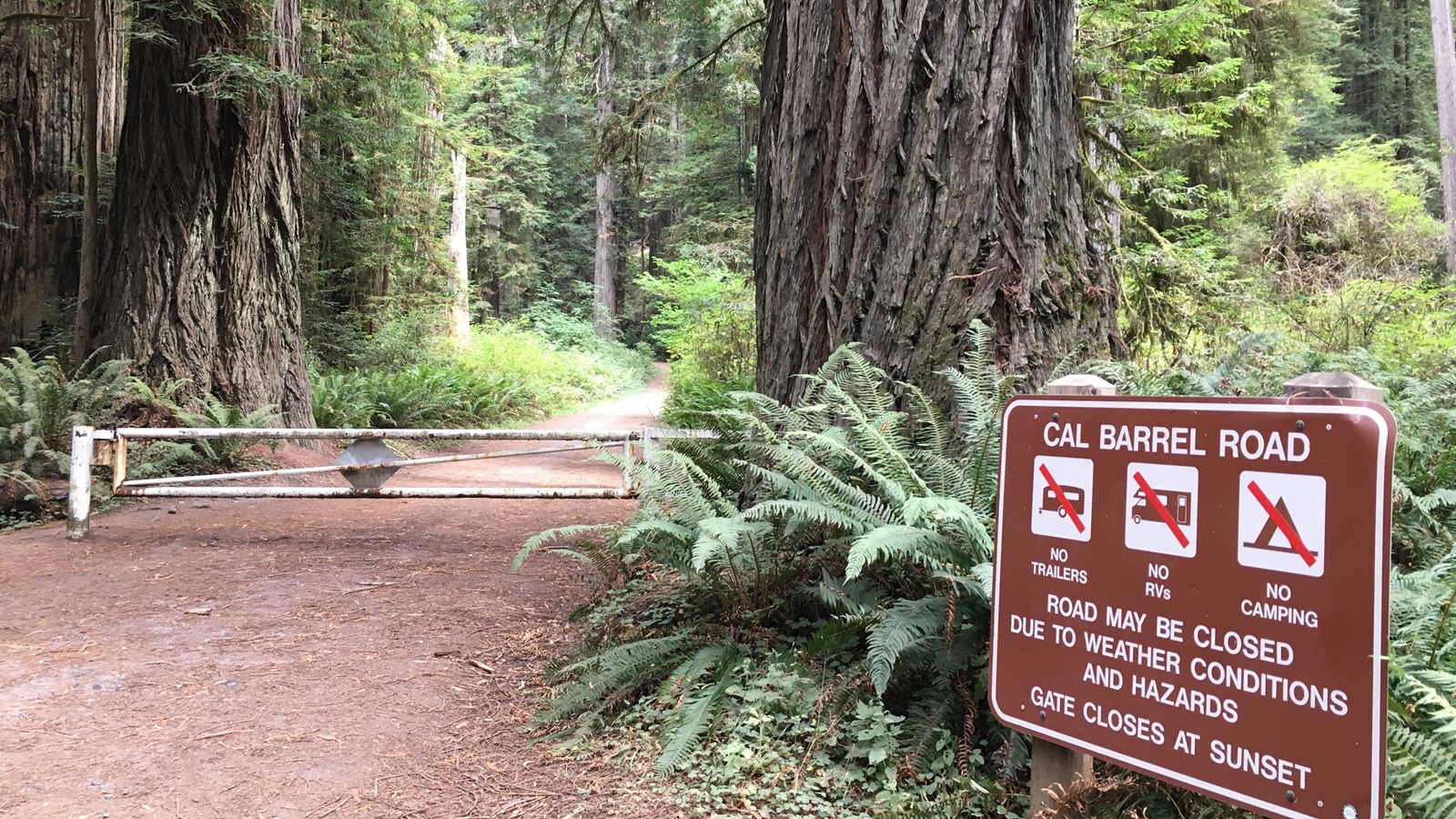 Location:
Half a mile north-east of the Prairie Creek Visitor Center.
Significance:
A quiet road surrounded by redwoods. Perfect for pets!
Bicycle - Rack, Parking - Auto, Parking - Bus/RV
The BEST place to take a leashed pet, and see huge redwoods!
Cal Barrel Road is a 3.5 mile, gravel road that provides access to some lesser-used trails (Cathedral Tree Trail and Rhododendron Trail) in Prairie Creek Redwoods State Park. This old logging road climbs about 700-feet, and it has some tight corners. Cal Barrel Road is not frequently used, and it can be covered by redwood needles. When this happens, it looks just like a trail - only wider.
The full length of the road can also be used by dog walkers to give people and leashed pets the rare opportunity of being able to walk under redwoods together. (Keep in mind,
pets
are not allowed on any park trails).
For bicyclists, Cal Barrel Road offers a round-tip ride of seven miles with a long steady climb.
In the winter (and occasionally in summer) the gate at the bottom of the road will be closed. In this case walkers, hikers, and leashed pets are still able to use the road.
Last updated: January 28, 2021