Place
Cairo Custom House Museum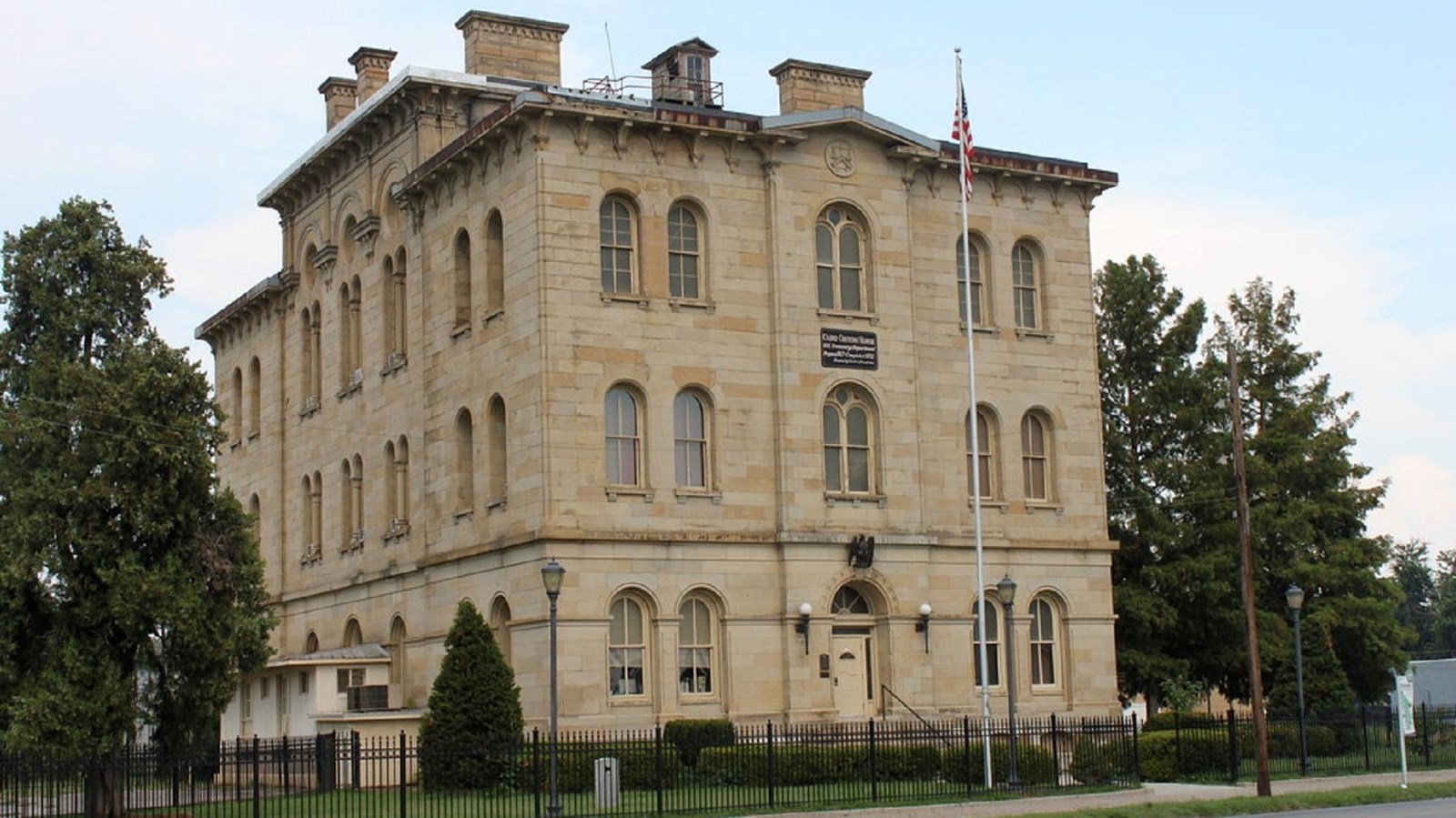 Benches/Seating, Historical/Interpretive Information/Exhibits, Information, Information - Ranger/Staff Member Present, Parking - Auto, Restroom
Lewis and Clark NHT Visitor Centers and Museums
Visitor Centers and Museums along the Lewis and Clark National Historic Trail
Less than two miles from Fort Defiance State Park sits the Cairo Custom House Museum. The building, built in 1872, is full of history about the surrounding region, as well as being of historical significance itself. Listed on the National Register of Historic Places, the Cairo Custom House was originally used as the location for collecting tariffs on imports being traded along the Mississippi River. Other uses for the building included a seat for the Federal court, post office, and offices for other government agencies.  
Visitors will find exhibits that include many Civil War-era related pieces, including a desk used by Ulysses S. Grant while he visited the city, as well as a replica of the U.S.S. Cairo gunboat. Other exhibits include local historical pieces and information about the Custom House itself. Outside the museum, visitors can walk around the Museum grounds and get up close to two different, historic decommissioned cannons, among other attractions. Of special note is a limestone marker, commemorating the legacy and life of York, William Clark's slave who accompanied the Corps of Discovery and became a central figure in its history. There is also a special marker for Seaman, Captain Lewis's Newfoundland that traveled with the Corps. The Museum grounds include a courtyard with benches and a fountain for visitors to sit and relax.  
Call the museum at (618) 734-9632 for hours of operation and to find out if any special exhibits or events are taking place.
Last updated: May 18, 2021