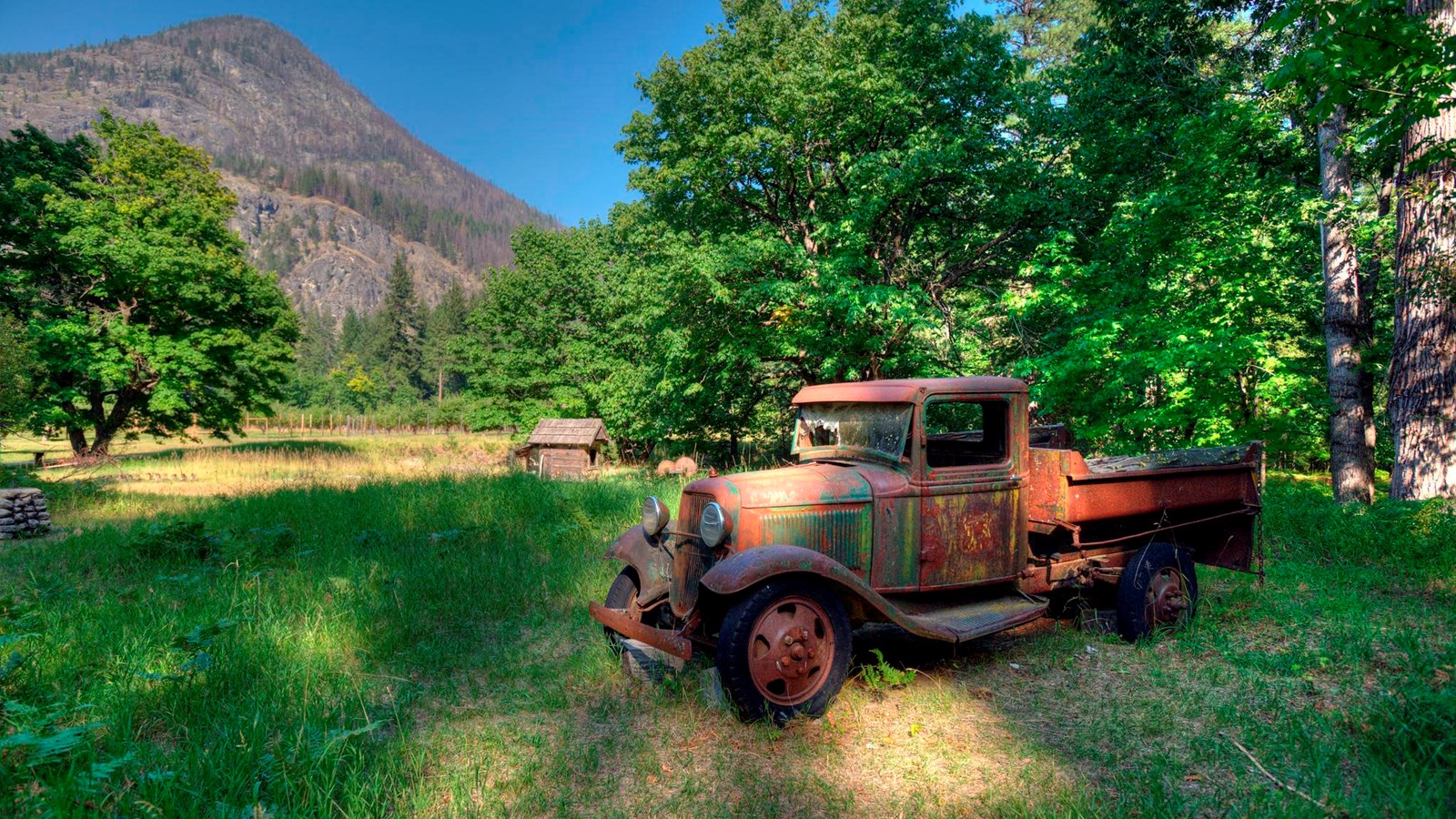 Location:
Off the Stehekin Valley Road, 3.5 miles from Stehekin Landing
Significance:
Historic homestead and working apple orchard
Designation:
Historic District
Historical/Interpretive Information/Exhibits, Parking - Auto, Picnic Table, Scenic View/Photo Spot, Toilet - Vault/Composting, Water - Drinking/Potable
Buckner Orchard is both a historic homestead and a working apple orchard. It was homesteaded by Bill Buzzard in 1889 and then by the Buckner Family who lived there from 1910 until 1970. Now a historic district as part of Lake Chelan National Recreation Area, there are over 50 acres of apples trees and 15 buildings, representing the 1880s to the 1950s. Explore historic structures and farm equipment, views of McGregor Mountain and surrounding peaks, and the Stehekin River. Some buildings are closed to visitors for preservation. To learn the story of the Buckner Family, borrow a self-guided tour booklet found at two locations in the orchard (near the entrance next to a large concrete foundation and near the Buzzard Cabin).

The National Park Service maintains Buckner Orchard as a working apple orchard today. If visiting during late summer or early fall, pick ripe apples to enjoy a taste of the orchard.

Access the orchard by walking the 0.3 mile Buckner Lane immediately on the left (south) after crossing Rainbow Creek from Stehekin Landing. The trail follows the century-old hand-dug irrigation ditch that is still essential to the life of the orchard. Bicycle and vehicle access is via a dirt road found one-quarter mile beyond Rainbow Creek.
Last updated: July 2, 2023