Place
Buck Spring Gap Overlook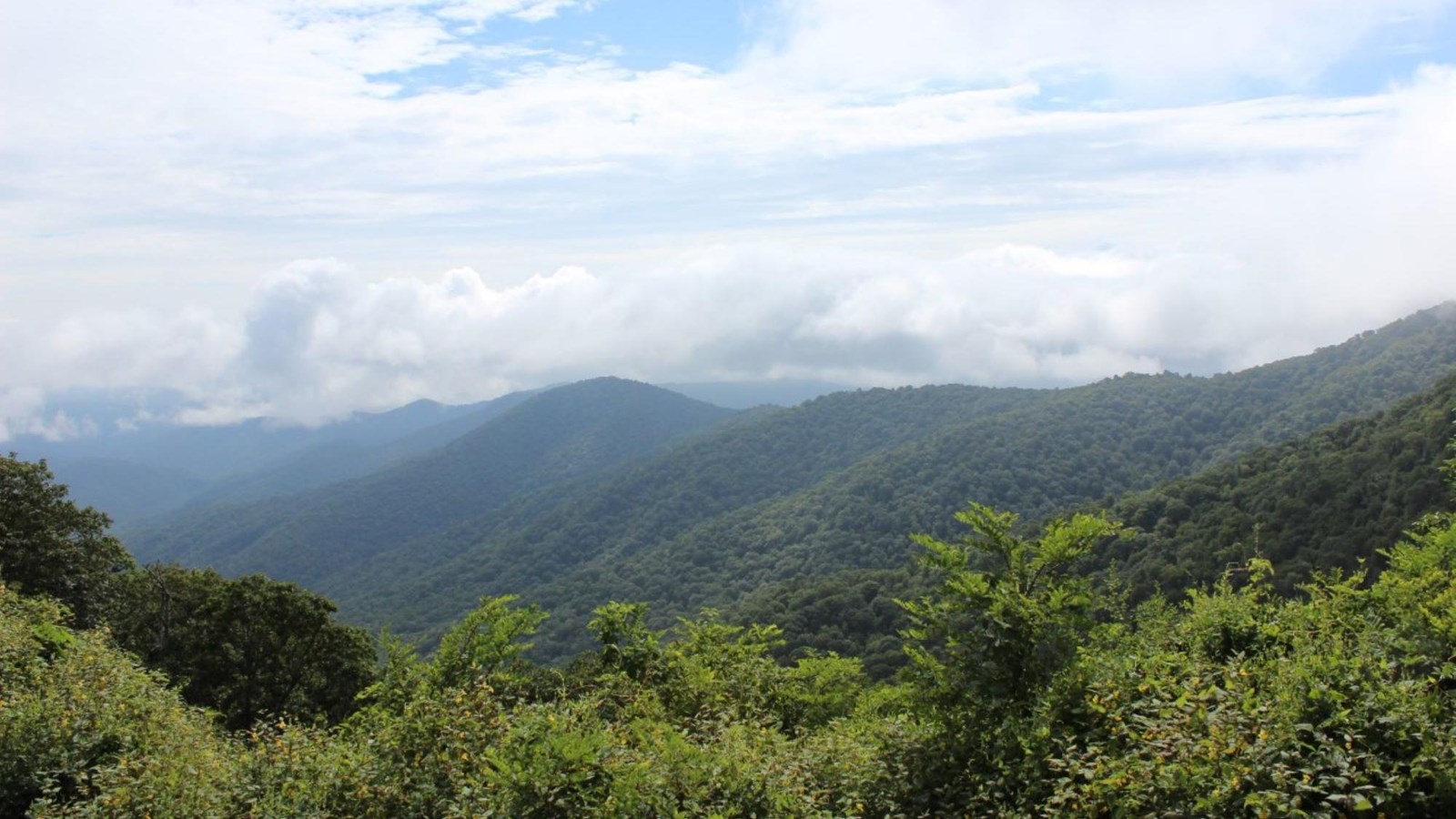 Significance:
High Elevation Scenic Overlook
Parking - Auto, Scenic View/Photo Spot, Trailhead
Tucked up on the side road to the Mount Pisgah parking area, the Buck Spring Gap Overlook is a hidden gem.

Sure, it has a beautiful view down into the valley. And yes, that imposing mountain looming behind you is Mount Pisgah. But did you know you're right next to the site of an old hunting lodge? Seriously! Have a look to the right of the overlook sign. See those wide stone steps? If you go up them, you'll be on the Mountains-to-Sea Trail and it's a quick walk to where George Vanderbilt built the magnificent Buck Spring Lodge in 1896. It was a summer retreat that really put the "glam" in "glamping" (that's glamour camping to you). The buildings may be gone, but you can still walk around the site, stride through the large entryway where the stables once were, and even go down the steps into one of the old storage areas.

Depending on weather and road conditions, the average driving time to the Buck Spring Gap Overlook is approximately 45 minutes south from Asheville or 2 hours, 15 minutes north from the end of the Parkway near Cherokee.
Last updated: November 7, 2021