Place
British Grave at Meriam's Corner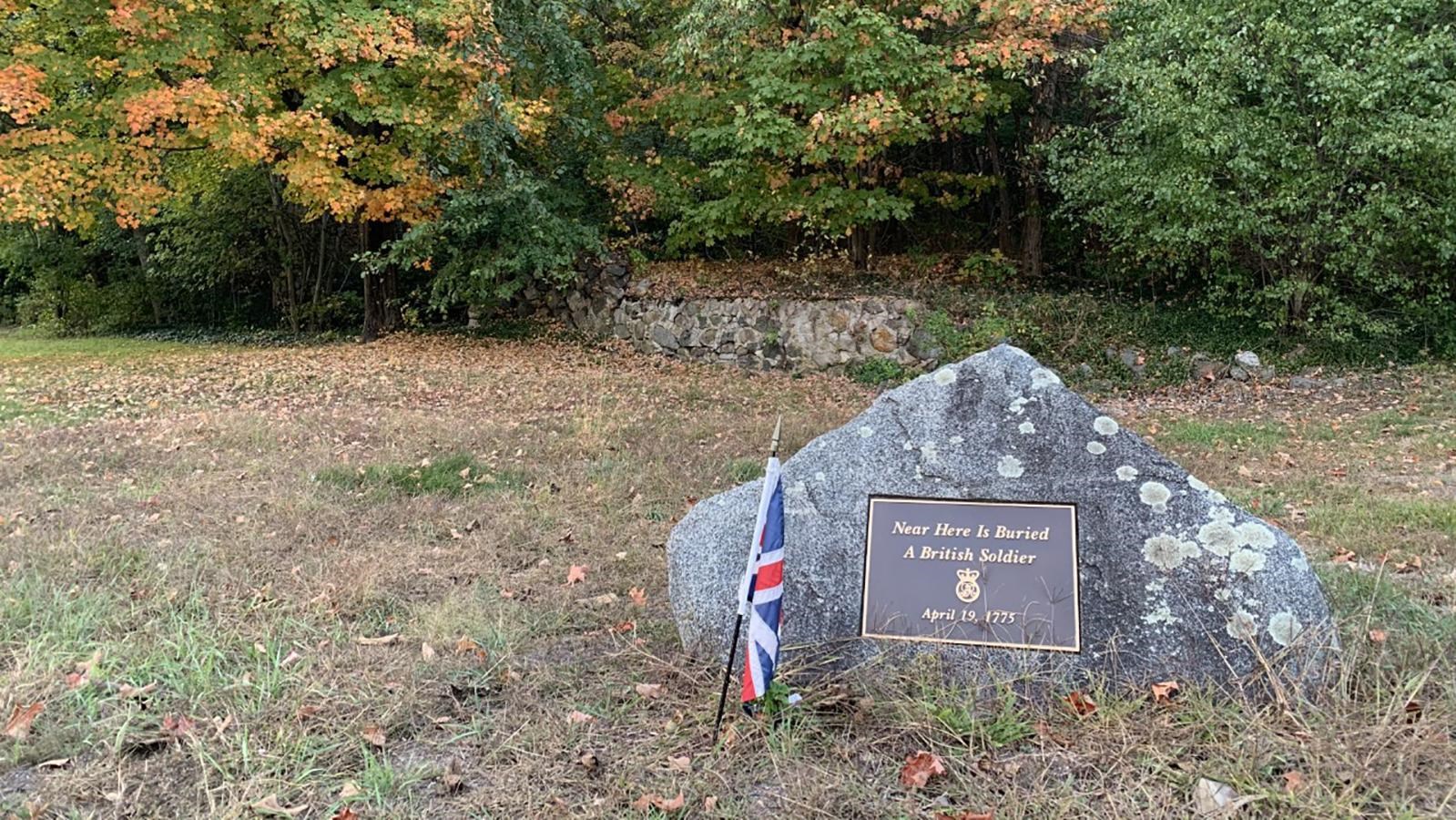 Location:
42.459595, -71.324634
Significance:
This gravestone marks the burial of British soldiers killed at Meriam's corner by Colonial militia on April 19, 1775. These British soldiers were the first to fall during an eight hour running battle from Concord to Boston that afternoon.
Historical/Interpretive Information/Exhibits, Pets Allowed, Trailhead, Wheelchair Accessible
"when I got thair a great many lay dead and the road was bloody."
~ Amos Barrett
In the area of Meriam's Corner a small gravestone marks the approximate location of British soldiers killed on April 19, 1775. These soldiers fell in the opening shots of a 16 mile long running battle back to Boston.
Last updated: January 18, 2023