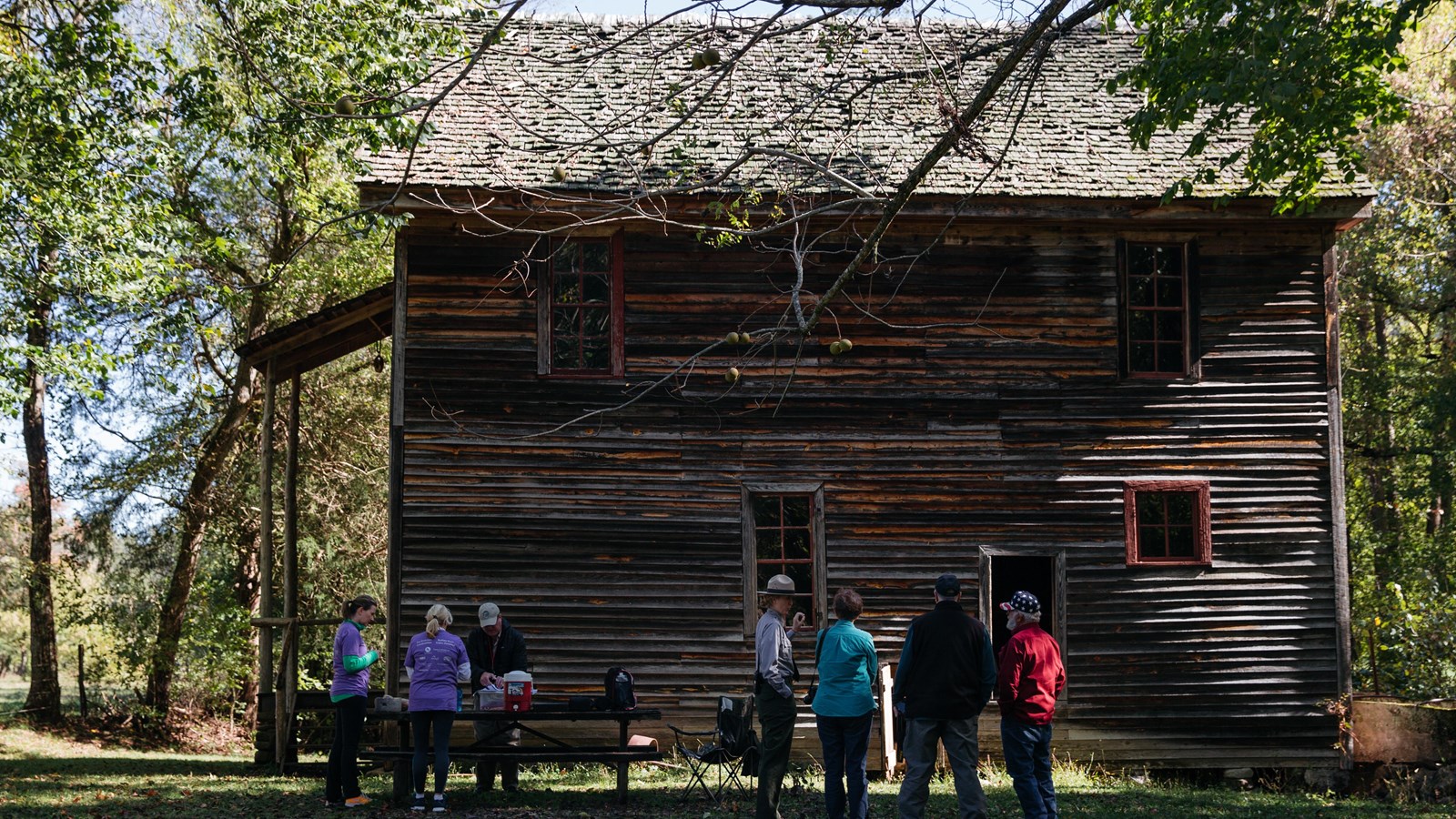 Location:
Off of State Route 43
Significance:
Historic Mill
Historical/Interpretive Information/Exhibits
Throughout history, the waters of the Buffalo River Valley have supported agriculture, industry, and community. Boxley Grist Mill used the power of moving water to grind corn into meal and wheat into a flour, a service that was hard to come by in the rural Ozarks in the later 19th century. The Boxley Mill was owned by three generations of the Villines Family and in operation from the 1870s until the 1950's when a major flood washed out a large portion of the millrace.

After main use of the mill ceased, Clyde Villines began to transofrm the area, by creating fishing cabins for visting tourists. Tourists were able to rent a cabin and boats and enjoy spending time on the millpond. While the cabins may be small they had everything needed for a visitor, including a bed, a table and chairs. 

The mill is open to the public during ranger guided tours only.
Last updated: January 22, 2021