Place
Boston Massacre Site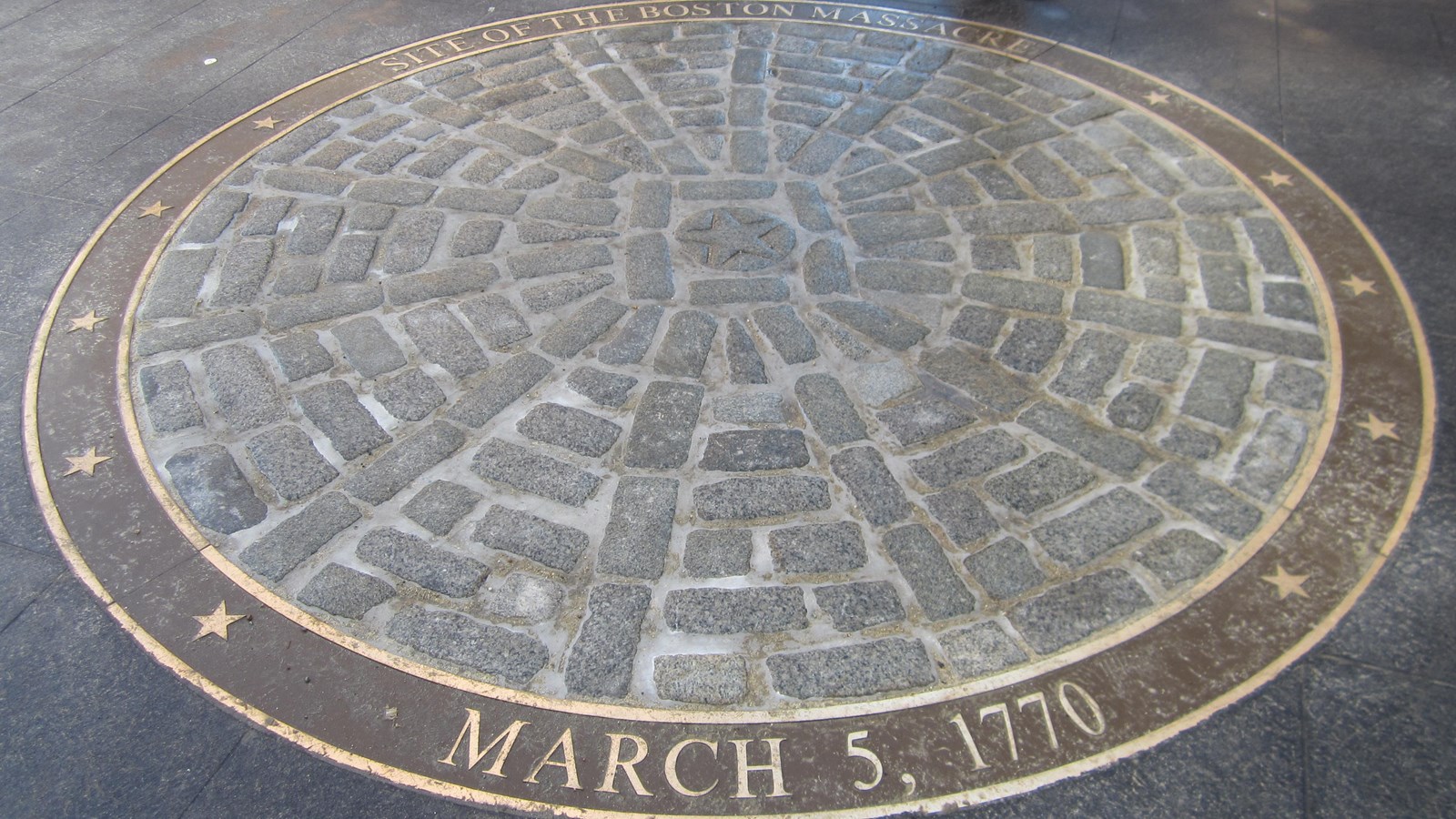 Location:
Congress and State Streets
Significance:
Site of first bloodshed in the American Revolution
Designation:
Freedom Trail Site
Beneath the Old State House balcony, a circle of granite pavers mark the site of the Boston Massacre. On March 5, 1770, an unruly group of colonists taunted British soldiers by throwing snowballs and rocks. Firing upon the crowd, the British killed five colonists including Crispus Attucks. Boston lawyer and future American President John Adams successfully defended the soldiers in court against murder charges.
Learn More...
250th Anniversary of the Boston Massacre
Last updated: February 3, 2022