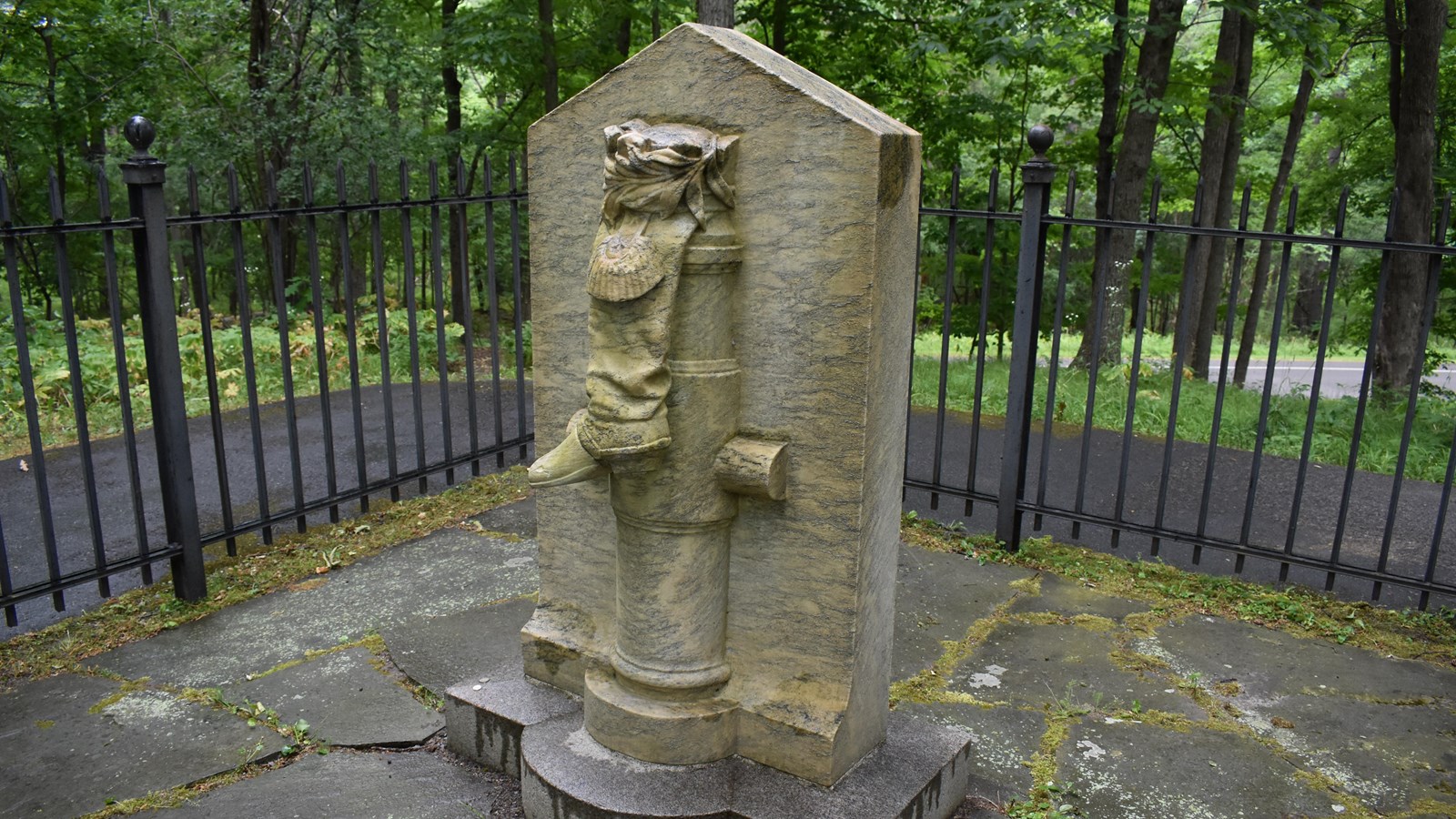 Significance:
Location where Benedict Arnold was wounded on October 7, 1777
Benches/Seating, Bicycle - Repair, Cellular Signal, Historical/Interpretive Information/Exhibits, Parking - Auto, Scenic View/Photo Spot, Toilet - Vault/Composting
Saratoga National Historical Park contains many monuments. But only one commemorates the actions of a man who was instrumental in the American victory here, but later became a traitor to the United States: the infamous Benedict Arnold. The "Boot" monument is located at Stop 7 on the battlefield tour road. This monument is perhaps the most popular, unique, and controversial monument of the many placed here.

After he was wounded, General Arnold underwent surgery and after months of recuperation was assigned to command the repatriated capital city, Philadelphia, in June 1778.

There, Arnold's resentment of perceived mistreatment boiled over into rage against the United States. He secretly sought British support and shared military intelligence. Exposed as a traitor at West Point in 1780, he escaped.

No one in American history is as vilified for treason as Benedict Arnold. The "Boot Monument" is dedicated to this man who led Americans to victory in the Battles of Saratoga.
Reading the Monument
The monument does not mention Arnold by name, but there are a few intricate details which often go unnoticed by passersby.

A boot and a two-star epaulet are draped over a howitzer barrel to symbolize an individual with the rank of Major General who suffered a wound during a battle in this location. A Laurel leaf wreath sits atop the howitzer, an emblem which often resonates victory, power, and glory.

The reverse of the monument is inscribed with the following quote:
"In memory of the most brilliant soldier of the Continental Army who was desperately wounded on this spot, the sally port of Burgoyne's great [western] redoubt 7th October 1777 winning for his countrymen the decisive battle of the American Revolution and for himself the rank of Major General."
Last updated: September 28, 2022