Place
Bodie Island Light Station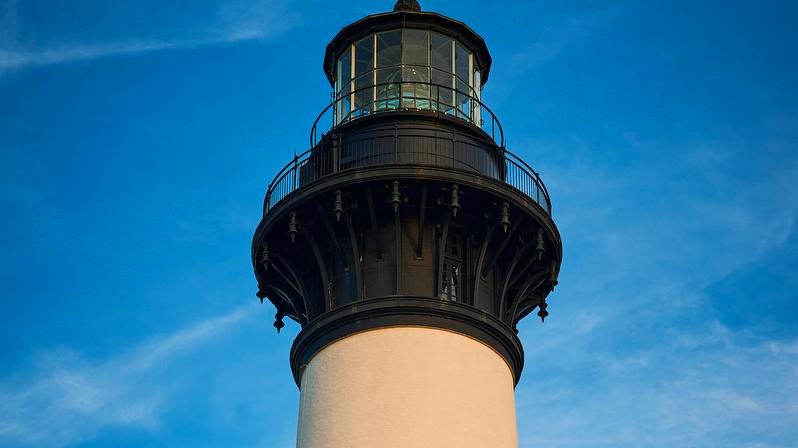 Significance:
Historic First-Order Light Station
Designation:
National Historic Landmark
Cellular Signal, Gifts/Souvenirs/Books, Historical/Interpretive Information/Exhibits, Information, Information - Ranger/Staff Member Present, Parking - Auto, Parking - Boat Trailer, Parking - Bus/RV, Restroom - Accessible, Scenic View/Photo Spot, Water - Drinking/Potable
The current Bodie Island Light Station, the third of its kind, completed construction in 1872. Designed to replace the second Bodie Island Lighthouse, destroyed during the Civil War in 1861, the US Lighthouse Board purchased 15 acres of land on June 13, 1871 and began construction soon after.
The Bodie Island Lighthouse first shone its first-order Fresnel light on October 1, 1872. Since then, the site has witnessed several modifications including the construction of a double keepers, quarters, an oil house at the base of the light tower, boardwalks, restrooms, and new pathways and trails. 
On October 15, 1963, the US Coast Guard transferred the property (minus the lighthouse itself) to the National Park Service. On July 13, 2000, the Coast Guard transferred the lighthouse to the National Park Service. Since 2000, the National Park Service has overseen many repairs and modifications to the Bodie Island Light Station. The lighthouse was officially opened for public climbing in April 2013.
The Bodie Island Light Station is located at 8210 Bodie Island Lighthouse Road in Nags Head, North Carolina. and is open to climbing April-October. Tickets must be purchased the day-of your visit on www.recreation.gov
Last updated: May 12, 2021