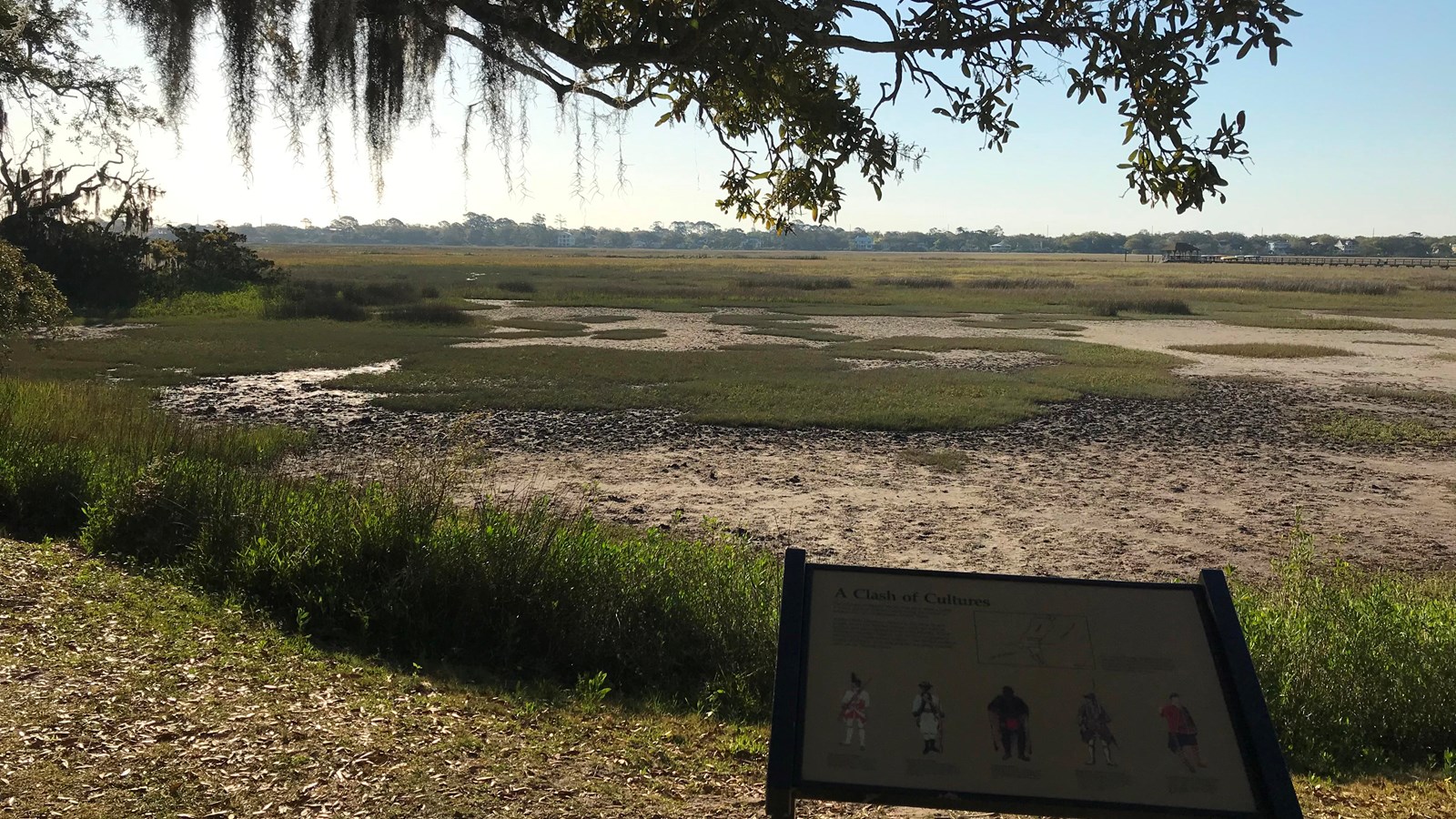 Accessible Sites, Cellular Signal, Historical/Interpretive Information/Exhibits, Parking - Auto, Picnic Table, Scenic View/Photo Spot, Wheelchair Accessible
The Bloody Marsh site marks the last Spanish threat to the British colony of Georgia. For nearly 100 years, England and Spain claimed the "disputed" land of Georgia. On July 7, 1742, decisive British victories at Gully Hole Creek and Bloody Marsh ended these claims. 

In June of 1742, a Spanish armada sailed north from Saint Augustine to invade the English colonies in hopes of taking lands that they considered theirs. Spanish commander Manuel de Montiano, the governor of Florida, hoped to destroy Frederica and lay waste to the coast as far north as South Carolina. On the morning of July 7, 1742 the Spanish suffered a defeat near Fort Frederica at Gully Hole Creek. That afternoon, Spanish reinforcements hoped to approach along the Military Road toward the fort but were met with an ambush. Scottish Highlanders (British) hidden in the woods along the marsh opened fire. The battle was decisive and short-lived. Legend has it that the marsh ran red with blood as the British muskets routed the Spanish force.

The dual disasters proved fatal to the Spanish invasion of St. Simons Island and any hopes of controlling territory in Georgia.

Bloody Marsh is located on St. Simon's Island, on 11806 Old Demere Road. It is open from 8:30 am to 4:00 pm, 7 days a week, except for Thanksgiving, Christmas Day and New Year's Day.
Last updated: April 16, 2021