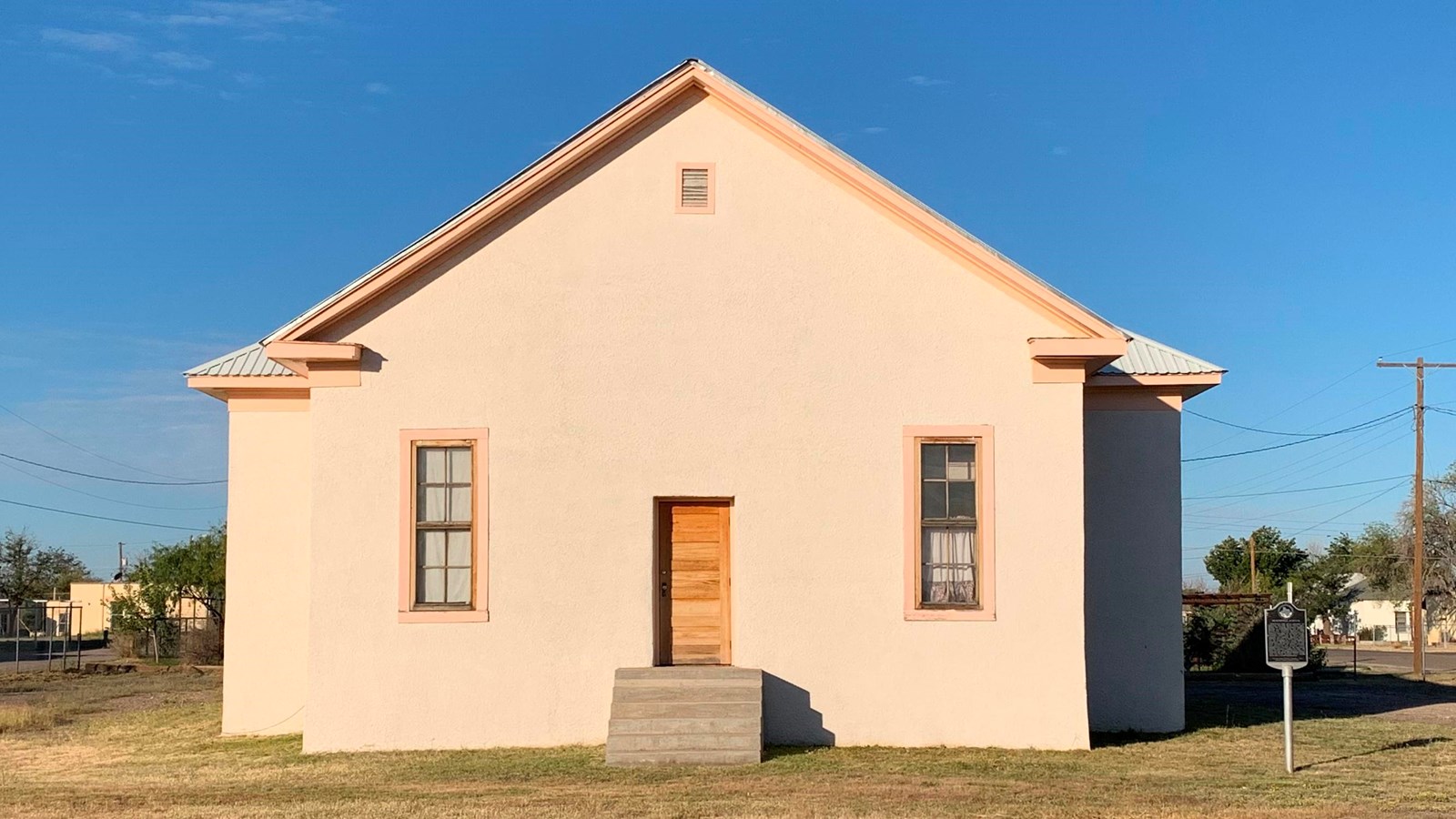 Location:
501 South Abbot Street Marfa, Texas
Significance:
Ethnic Heritage/Hispanic (Mexican), Education
Designation:
Listed in the National Register – Reference number 100004751
Listed in the National Register of Historic Places in 2019, the Blackwell School in Marfa, Texas, was the sole public education institution for the city's Hispanic students from 1909-1965. Like many states across the south, segregated education was practiced in the 19th and early 20th century. Segregation began in Marfa in 1892 following the completion of a new school for the city's non-Hispanic students. Although there was no state law that mandated separate schools for Hispanic students, Texas school districts perpetuated the practice of de facto segregation through the mid-twentieth century. Segregated students attended the city's original school building until 1909 when the district constructed a two-room adobe brick building on South Abbot Street. Known originally as the Ward or Mexican School, Blackwell School was later named for its longtime principal Jesse Blackwell. As the student population grew, more buildings were constructed next to the 1909 schoolhouse. Blackwell School closed in 1965 following the integration of the Marfa Independent School District. The Blackwell School is a significant local example of the period when the practice of "separate but equal" dominated education and social systems in the United States.
Last updated: October 18, 2022