Place
Blackwater National Wildlife Refuge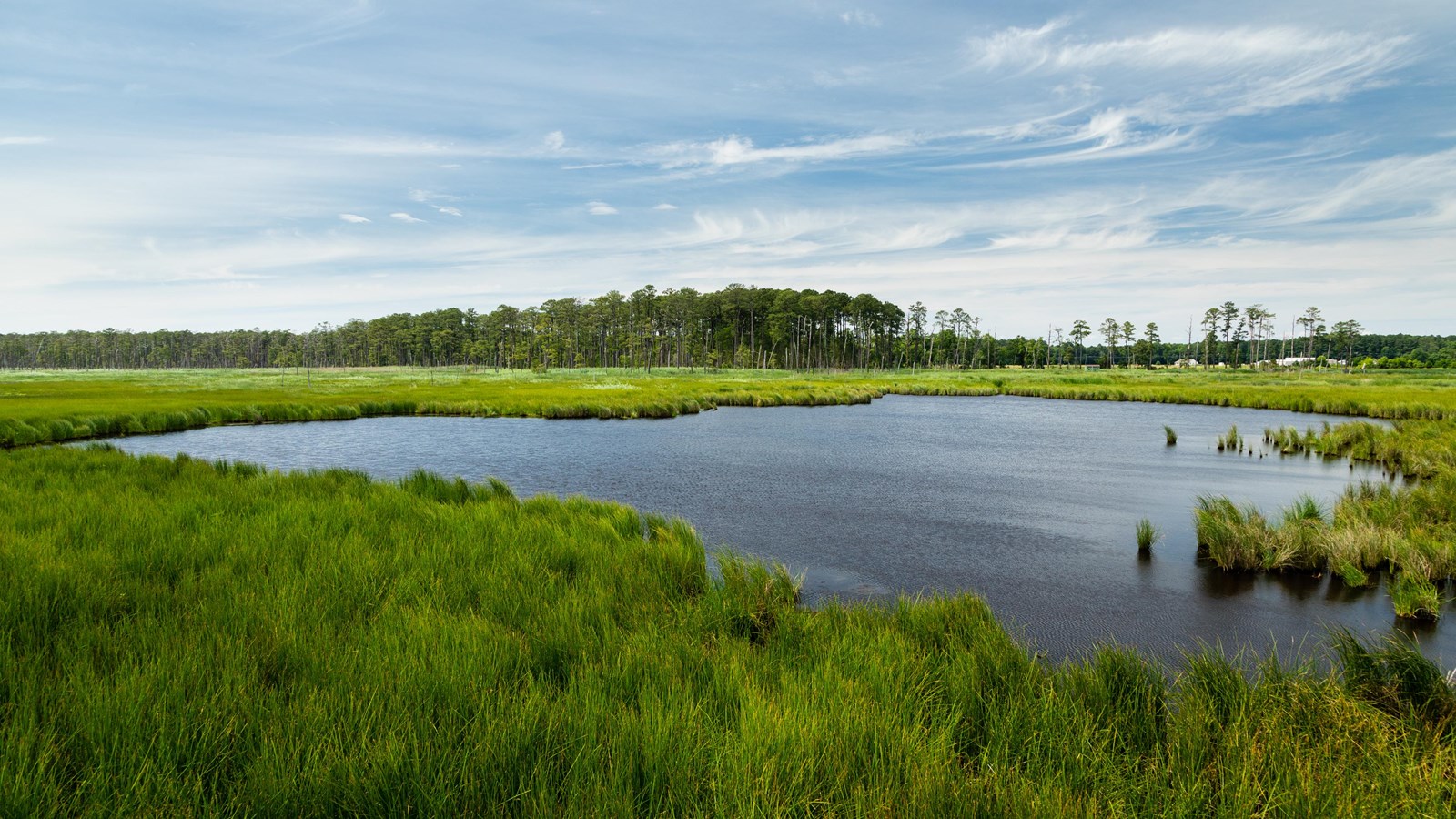 Location:
Cambridge, Maryland
Significance:
Blackwater NWR has served as an important resting and feeding area for migratory waterfowl and has protected habitat for Chesapeake Bay wildlife since 1933.
Designation:
National Wildlife Refuge
Accessible Rooms, Accessible Sites, Automated Entrance, Benches/Seating, Bicycle - Rack, Canoe/Kayak/Small Boat Launch, Elevator, Fire Extinguisher, First Aid Kit Available, Gifts/Souvenirs/Books, Historical/Interpretive Information/Exhibits, Information, Information - Maps Available, Information - Ranger/Staff Member Present, Information Kiosk/Bulletin Board, Junior Ranger Booklet Available, Parking - Auto, Parking - Boat Trailer, Parking - Bus/RV, Picnic Shelter/Pavilion, Picnic Table, Restroom, Restroom - Accessible, Scenic View/Photo Spot, Trailhead, Trash/Litter Receptacles, Water - Bottle-Filling Station, Wheelchair Accessible
Blackwater National Wildlife Refuge is located on Maryland's Eastern Shore within Dorchester County and is one of fifteen refuges found in the Chesapeake Bay watershed. Blackwater encompasses over 32,000 acres of wetlands and forests and was first established in 1933 as a sanctuary for migrating birds.  It serves as an important resting and feeding area for migrating and wintering waterfowl and is one of the chief wintering areas for Canada geese using the Atlantic Flyway. The refuge supports one of the highest concentrations of nesting bald eagles on the Atlantic coast.

Blackwater NWR also protects the historic landscape of Harriet Tubman, as this region is where Tubman was born and spent her enslaved life prior to escaping to freedom. Tubman traveled through this landscape many times, using the Underground Railroad to free her friends and family. Visitors to this historic refuge can enjoy a visitor center, a wildlife drive, nature walks, photography, fishing, crabbing, kayaking and more.
Last updated: June 7, 2023