Place
Blackwater National Wildlife Refuge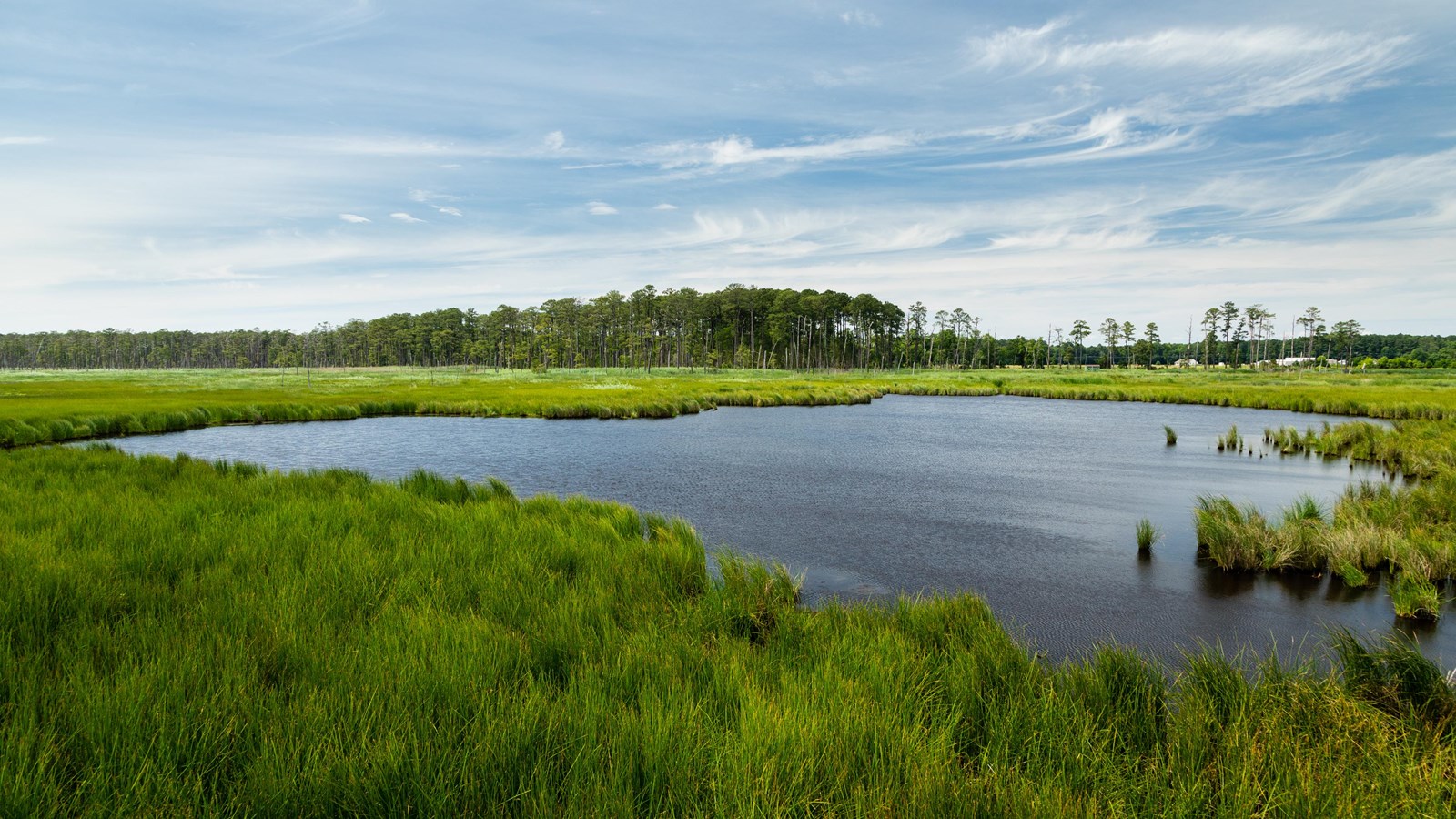 Location:
Cambridge, Maryland
Significance:
Chesapeake Bay Gateway
Designation:
National Wildlife Refuge
Accessible Sites, Bicycle - Rack, Gifts/Souvenirs/Books, Information, Information - Maps Available, Information - Ranger/Staff Member Present, Parking - Auto, Restroom, Restroom - Accessible, Scenic View/Photo Spot, Trailhead, Wheelchair Accessible
Blackwater National Wildlife Refuge (NWR), located on Maryland's Eastern Shore, attracts a vast number of waterfowl to model Chesapeake Bay tidal wetlands. While primarily a tidal marsh, the refuge also includes a mature pine forest. 
The NWR preserves over 26,000 acres as a wintering area for vast numbers of migratory birds. The most notable bird species that attracts birders from states away are the tundra swans that can be seen by the thousands in the winter months. Visit the Wildlife Reguge's website to see a month, by month calendar of wildlife species that can be seen on the property. 
Blackwater also serves as a haven for several threatened or endangered species, including one of the largest concentrations of nesting bald eagles along the Atlantic Coast.
Before its designation as a Refuge, the marshland along Blackwater River was managed as a fur farm. Muskrats were the primary species trapped. Most of the wood-lands, including islands, had been timbered. Remains of old drainage ditches and furrows which crisscross in some existing woods indicate past agricultural use.
Last updated: July 29, 2021