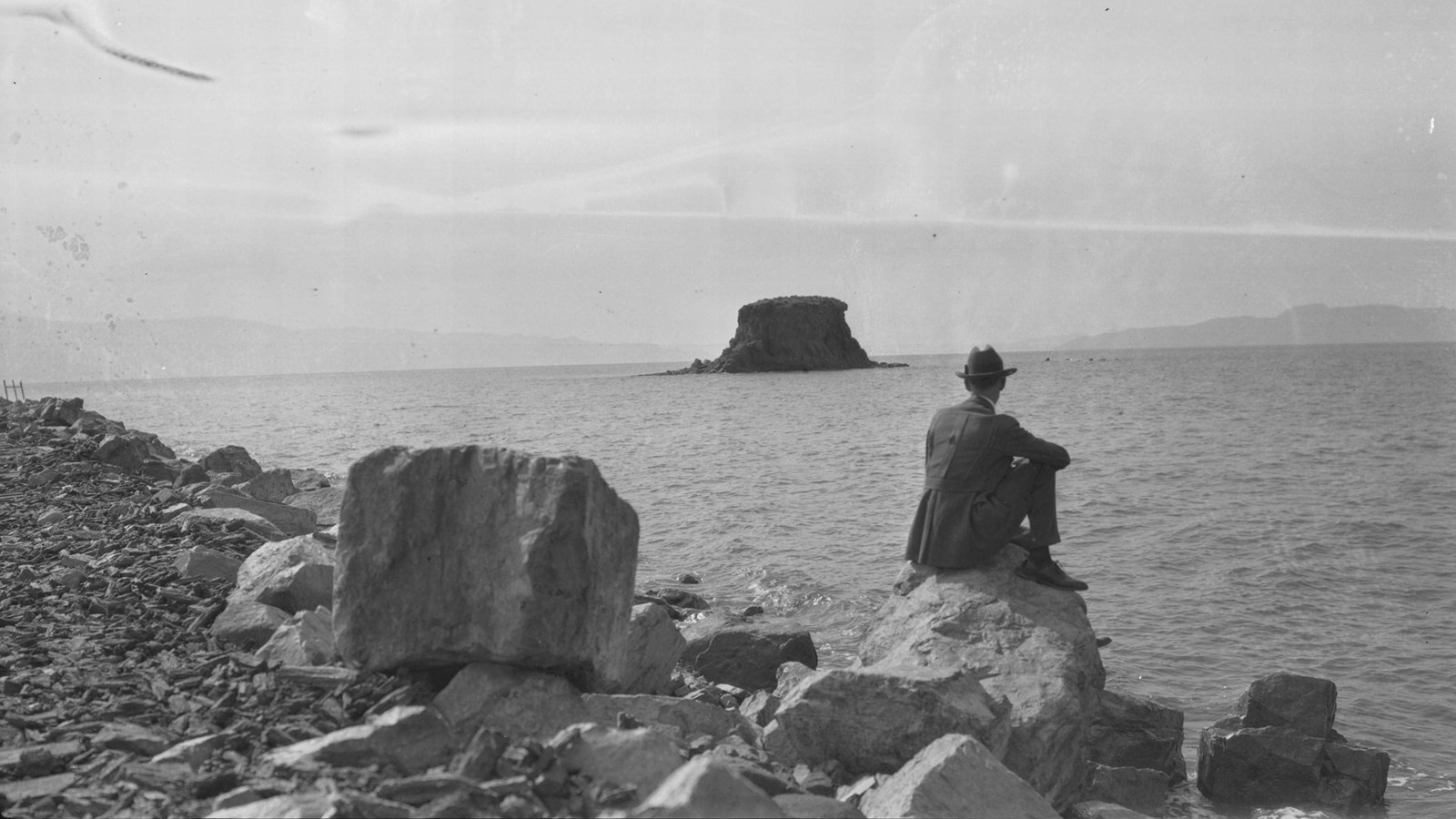 Location:
Tooele, Utah. (40.7254, -112.2276)
Significance:
Landmark on the Hastings Cutoff of the California Trail. Trail journals describe stopping to swim near here in the Great Salt Lake.
Designation:
National Register of Historic Places
It is likely that the first European Americans to encounter the Black Rock were the Bryant Russell party in 1846, the first travelers of the infamous Hastings Cutoff. While they do not specifically mention the Black Rock itself, they do describe crystalline springs just to the east, and the natural landscape would have forced them to travel within a few hundred yards of the geologic feature on their way westward (Madsen/Fuller 1983: 87).
It is more noteworthy however, that the English name of "Black Rock" has two points of origin, but both are connected to prominent patterns of American Western history. According to James F. Reed in 1871, the ill-fated Donner Party named "Black Rock" as they passed that location during their journey along the Hastings Cutoff in August of 1846. From the Pacific Rural Press (1871:188), Reed notes "We then followed [Hasting's] road around the Lake without incident worthy of notice until reaching a swampy section of the country west of Black Rock, the name we gave it. Here we lost a few days on the score of humanity." 
Site Information
Location (13698 W Ieightywest Fwy, Salt Lake City, UT 84116. 1.4 miles southwest of the Great Salt Lake State Park Visitor Center (40.7254 N, -112.2276 W))
Amenities include a designated parking area and gravel walking path. The gravel path is level but not fully ADA.
At present, a gate keeps vehicles from proceeding beyond the gravel parking area, but visitors are invited to walk or bike the remaining 0.4 mile to the Black Rock formation.

Safety Considerations
Last updated: October 18, 2022