Place
Bill "Bojangles" Robinson Statue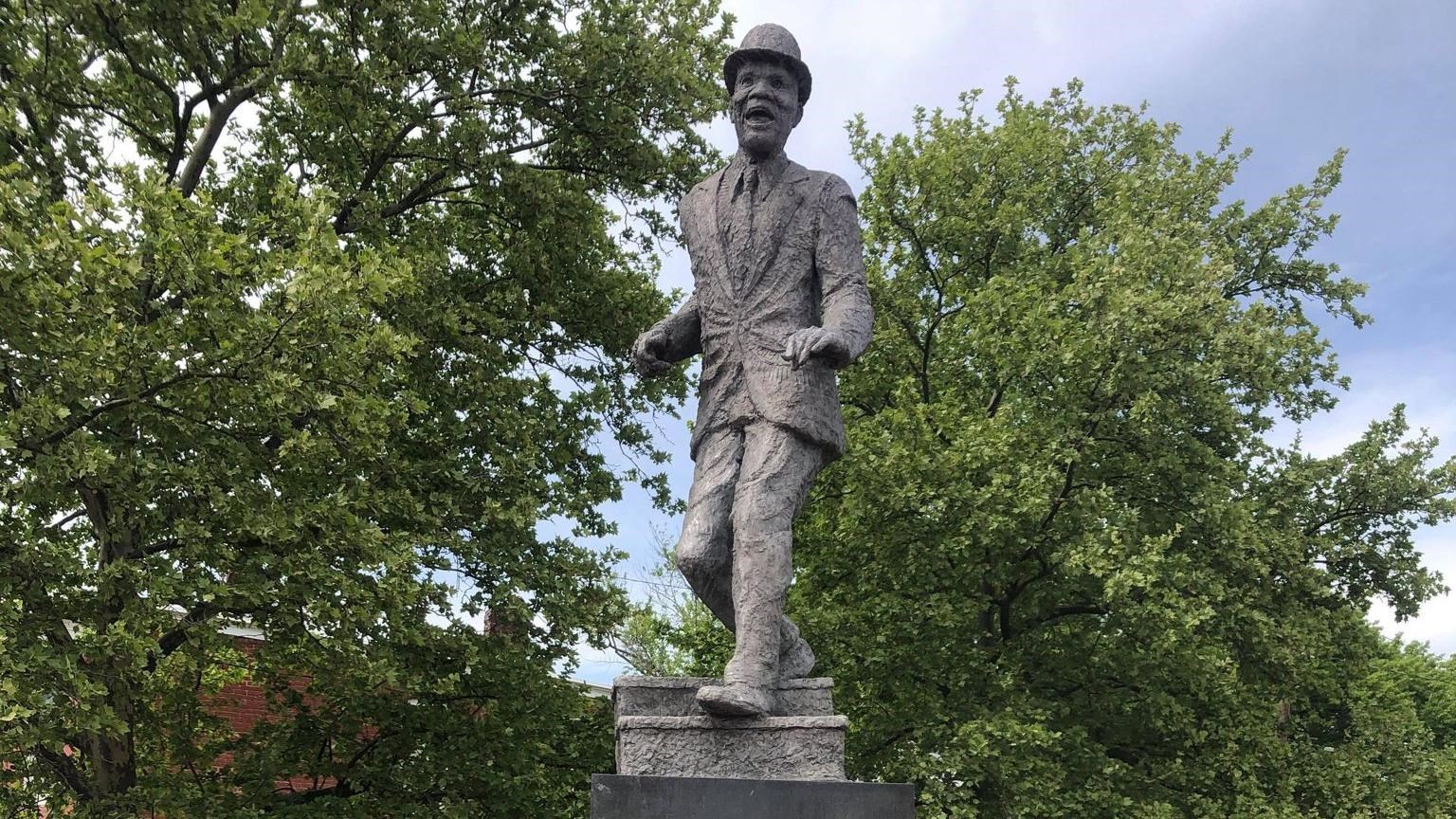 Location:
Jackson Ward, Richmond, Virginia
Significance:
Statue of Bill "Bojangles" Robinson
MANAGED BY:
City of Richmond
Bill "Bojangles" Robinson was born Luther Robinson in Jackson Ward in 1878. As a youngster, Robinson reportedly took the first name of his younger brother. He began to shine shoes and dance at an early age and his gifts did not go unnoticed. Before long, he began to travel with vaudeville acts up and down the East Coast. His innovative tap dancing routines would bring him critical acclaim. Robinson starred in over a dozen films, co-starring opposite child star Shirley Temple in several of the films.

Bill "Bojangles" Robinson is not only remembered for his innovative tap dancing techniques but for his philanthropy as well. As he traveled, during one of his visits back home through the intersection that now surrounds his statue, he observed a child narrowly escape being struck by a car. Robinson paid over a thousand dollars to have a light erected at this intersection. Robinson also served his country in World War I as a member of the 369th Regiment from New York. Robinson was honored during his lifetime when a theater was built and named in his honor in the Church Hill section of Richmond. Some of the elder residents of Church Hill remember his return for the grand opening of the theater. Bill Robinson died in 1949. In a lasting tribute to his legacy, the Astoria Beneficial Club commissioned sculptor Jim Witt [sp.?] to create this statue of Robinson and it was unveiled in 1973.
Last updated: April 28, 2021