Place
Yosemite Bike Share Program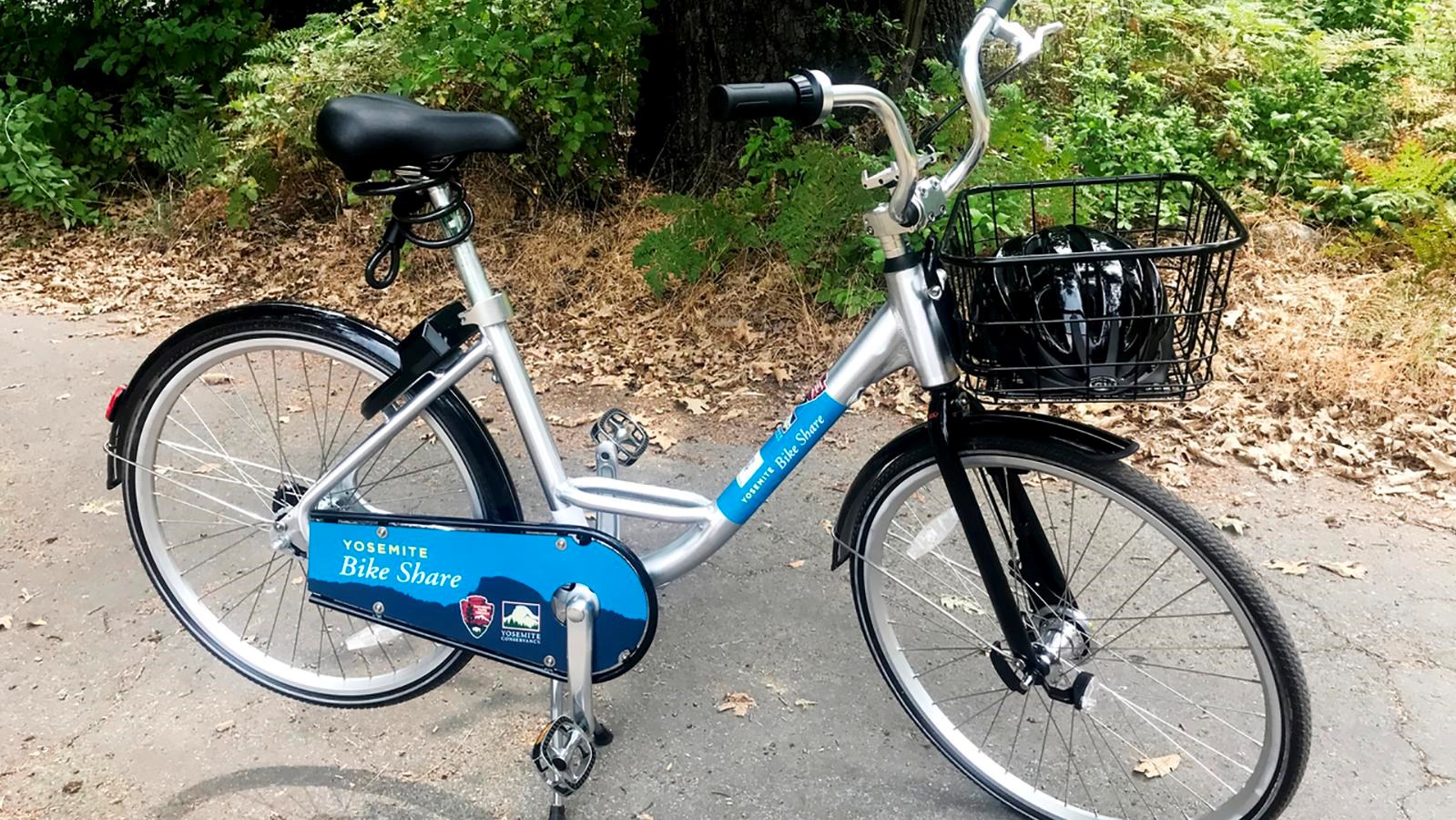 Bicycle - Sharing Station, Bus/Shuttle Stop, Recycling, Restroom, Trash/Litter Receptacles
The free Yosemite Bike Share opens for the season in late spring, depending on weather and road safety. When it opens, you can use the bike share for short trips (up to two hours) in Yosemite Valley.
How It Works
Get connected: Download the free Yosemite Bike Share app for Apple/iOS (via the App Store) or Android (via Google Play).
Get a bike: Use the app to unlock a bike at one of the Yosemite Bike Share stations, located at the Yosemite Village Parking Area and in Yosemite Village (between the Valley Wilderness Center and the Valley Visitor Center).
Get pedaling: Ride safely! Use the helmet provided with the bike (or wear your own) and stay on roads and paved bike paths.

When you're done riding, return the bike to the station where you picked it up. Be sure to leave the bike in the "Used Bike Corral" area. To end your ride and lock the bike, manually close the lock on the rear wheel and press STOP on the app. Double-check that the app has registered the end of the ride before you leave!
Learn more about the bike share program, see a map of bike paths, and plan your routes.
Last updated: May 24, 2021