Place
Big Spring Canyon to Elephant Canyon Loop Trail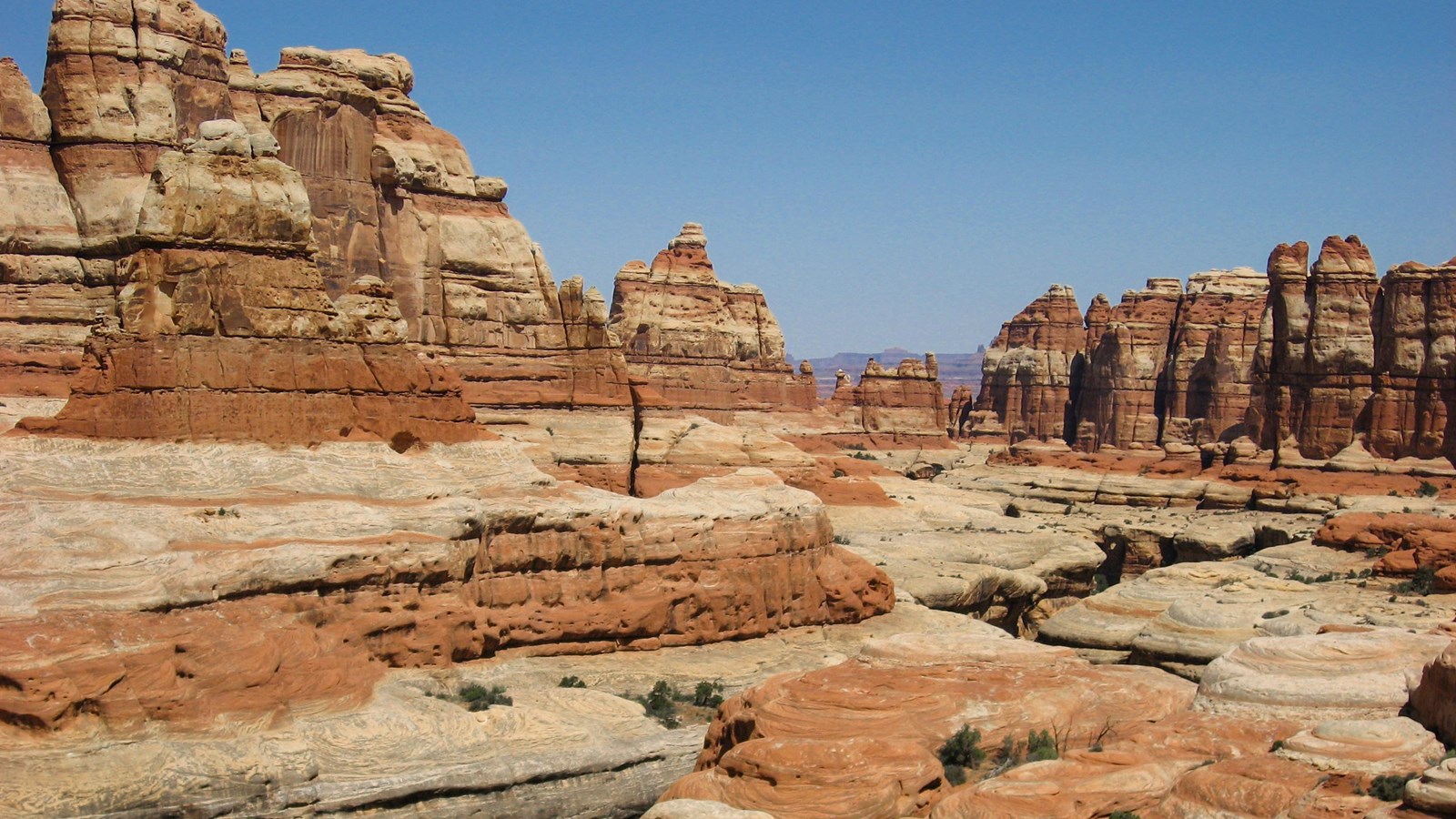 Location:
The Needles, Canyonlands National Park
This loop features extended hiking on slickrock benches and mesa tops overlooking canyons. Excellent views of sheer cliff walls and other rock formations.
Roundtrip Distance: 10.5 mi (16.9 km) 

Time: 4-6 hrs  
Overall Elevation Change: 443ft (135m) 
Cumulative elevation gain on this route is much greater. 

Difficulty: Strenuous 

Hike Description: You will have to climb two ladders in the pass between the canyons.  

Bring: Water (at least 1 L per person, per hour), snacks, sturdy footwear, headlamp, map, and be prepared for, sun, rain, heat, or cold. 

Accessibility: This trail can be rough, uneven, and requires climbing two ladders. It is not accessible to wheelchairs. In winter, there may be snow or icy conditions; we recommend traction devices for hikers. 
Last updated: January 31, 2023