Place
Big Hole National Battlefield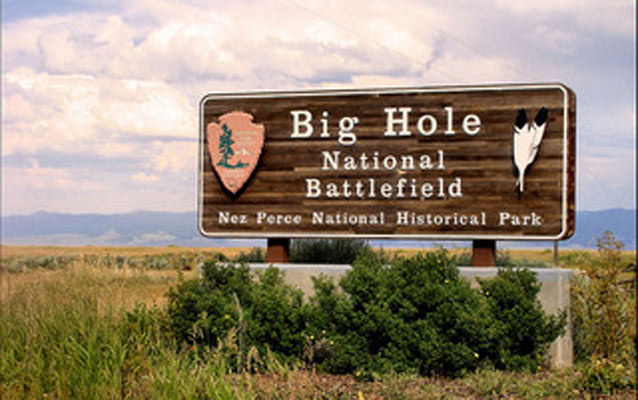 Location:
Wisdom, Montana
Designation:
National Battlefield
Gifts/Souvenirs/Books, Historical/Interpretive Information/Exhibits, Information, Information - Ranger/Staff Member Present, Information Kiosk/Bulletin Board, Restroom, Wheelchair Accessible
For countless generations, the Nimiipuu, or Nez Perce tribe of Native Americans, have lived among the rivers, canyons, prairies, and mountains of the inland northwest. Since the beginning of time, the Nez Perce have called this place home. On August 9, 1877 gun shots shattered a chilly dawn on a sleeping camp of Nez Perce. By the time the smoke cleared on August 10, almost 90 Nez Perce were dead along with 31 soldiers and volunteers. Big Hole National Battlefield was created to honor all who were there.
Big Hole National Battlefield is part of Nez Perce National Historical Park that has thirty-eight sites spread over four states (Idaho, Montana, Oregon and Washington) that touch on many of the threads that make up the Nez Perce story. Join us in commemorating the history of a culture that has left a distinctive mark on the history of the west and continue to make contributions to the tapestry that is the American experience. A visit to Big Hole should begin at the visitor center. A film, museum, and book store provide an overview of the events that took place on the battlefield in August of 1877. 
Last updated: March 4, 2022