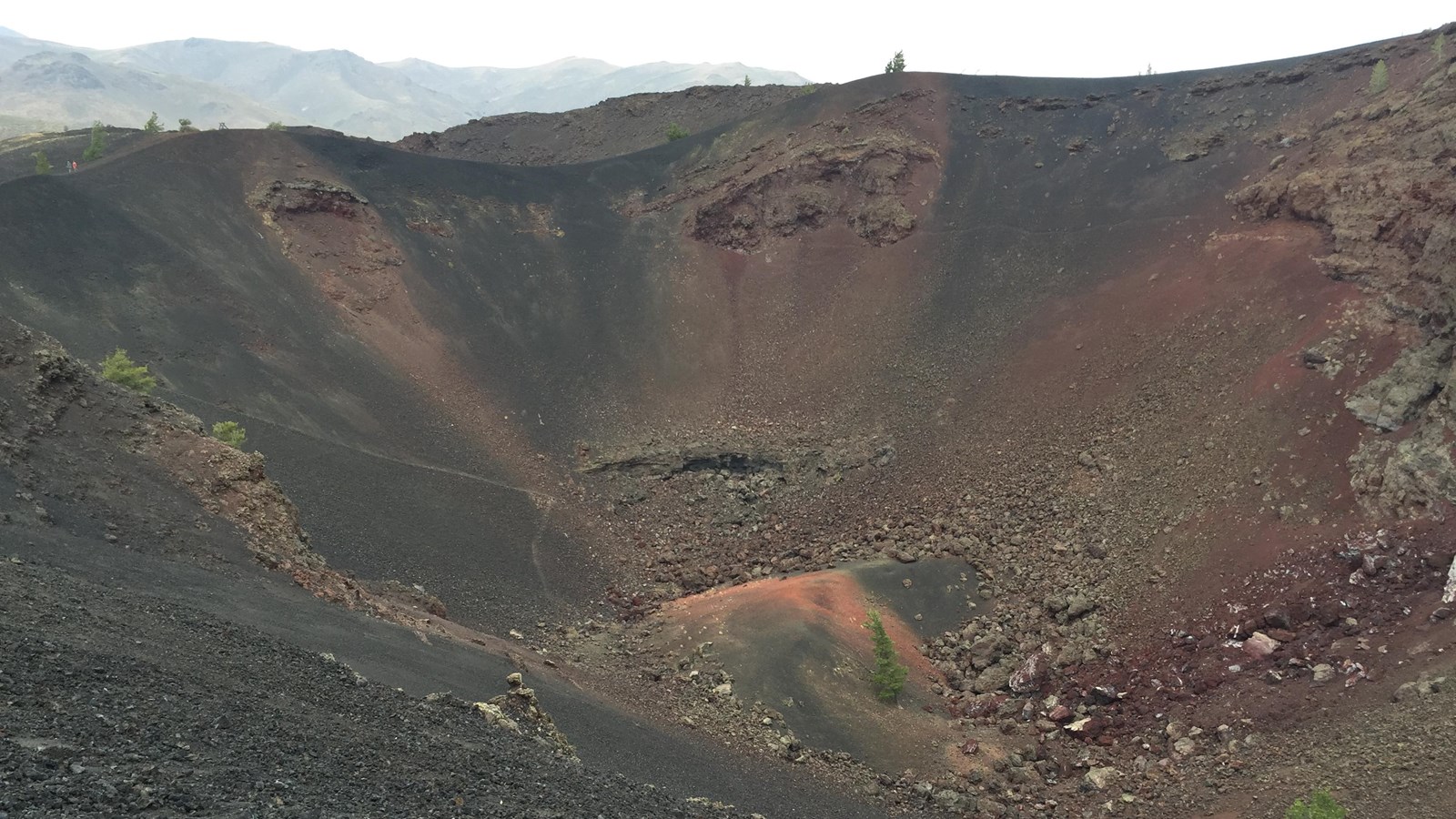 The source of one of the most recent eruptions at Craters of the Moon, Big Craters allows visitors to venture up to the edge of one of the park's larger craters.
Big Craters is located at the southern end of North Crater Trail near the Spatter Cones area. A short, steep hike is required to view the crater with an elevation gain of 100 feet (30 m). From the Snow Cone Trail, follow North Crater Trail for 800 feet (243 m) to the rim of the crater, approximately 200 feet beyond the end of the paved trail. Continuing along the trail, two smaller craters can be seen past the first crater before the trail turns west and goes downhill.
Be prepared if you plan to hike this strenuous trail
.
For your safety and to protect fragile lava formations, off-trail travel is not permitted in the Big Craters or Spatter Cones areas.
Last updated: November 18, 2023