Place
Big Bone Lick State Historic Site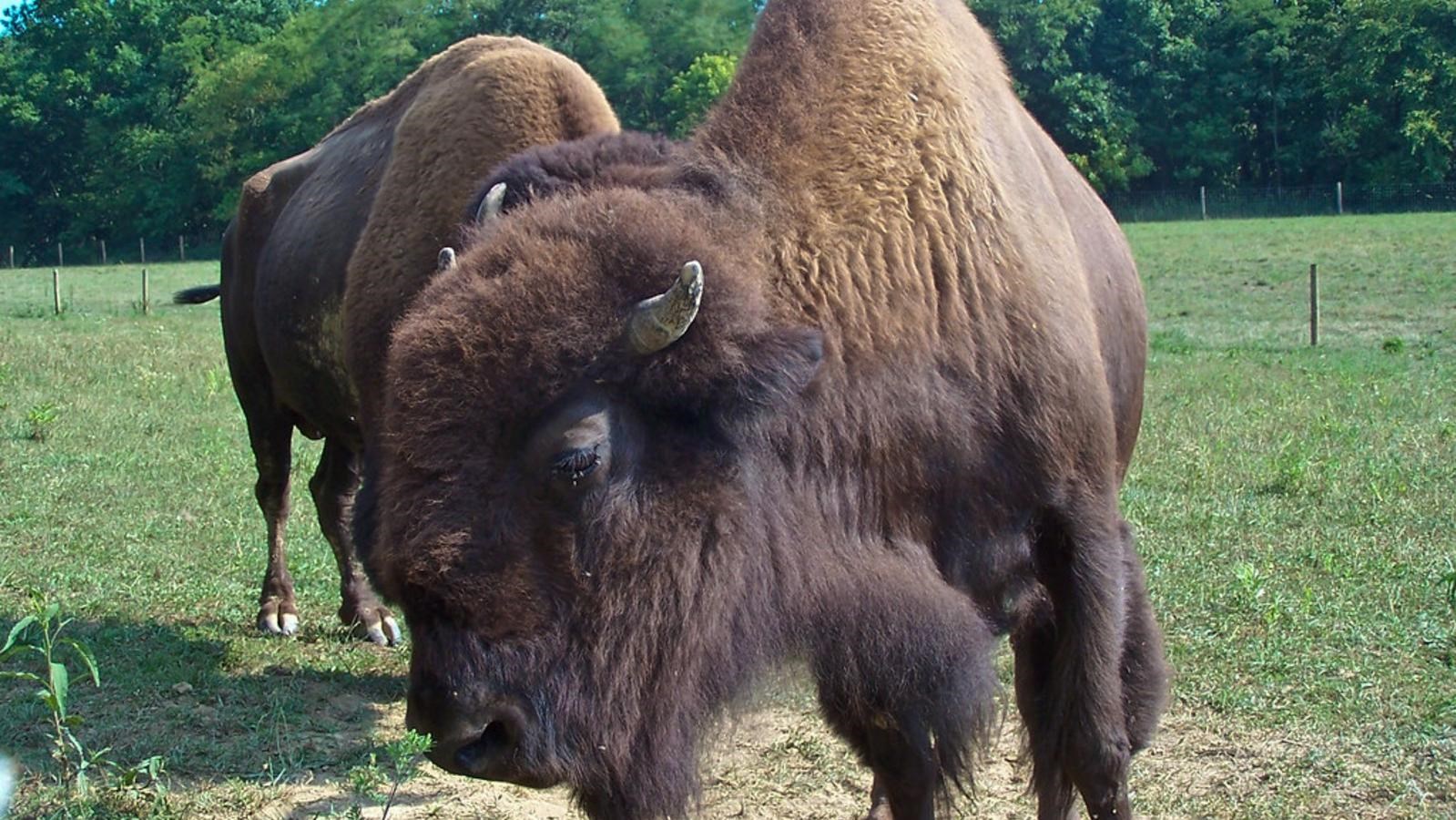 Location:
3380 Beaver Road, Union KY
Significance:
Meriwether Lewis collected and sent specimens to Jefferson
Designation:
National Register of Historic Places
Benches/Seating, Cellular Signal, Electrical Outlet/Cell Phone Charging, Fire Pit, Gifts/Souvenirs/Books, Groceries/Convenience Items, Historical/Interpretive Information/Exhibits, Information, Information - Maps Available, Information - Park Newspaper Available, Information - Ranger/Staff Member Present, Information Kiosk/Bulletin Board, Internet/WiFi Available, Laundry, Parking - Auto, Parking - Boat Trailer, Parking - Bus/RV, Picnic Shelter/Pavilion, Picnic Table, Playground, Restroom, Restroom - Accessible, Restroom - Family, Scenic View/Photo Spot, Shelter/Cabin, Showers, Swimming Pool, Tactile Exhibit, Toilet - Flush, Trailhead, Trailhead/Hiker Register, Trash Dumpster, Trash/Litter Receptacles, Water - Drinking/Potable
Big Bone Lick State Park is recognized as the key to understanding the life of the Ice Age on the North American continent over 10,000 years ago. The area was well known to local indigenous populations, such as the Delaware and Shawnee, who relied springs for salt and game. A 1744 map Louisiana marks it as the "place where they found the elephant bones in 1739." Early explorers noted that the large bones lay scattered throughout the valley. The first map of Kentucky, prepared by John Filson in 1784, bore on the legend: "Big Bone Lick; Salt and Medical Spring. Large bones are found there."
Meriwether Lewis traveled to Big Bone Lick in October 1803. Lewis sent specimens to President Jefferson with a detailed letter describing Dr. William Goforth's finds. President Jefferson studied Big Bone Lick and believed that some of the large animals might still live in the West.
In 1807, after the Expedition had ended, Jefferson sent
William Clark
to Big Bone Lick for the first vertebra paleontological dig in the United States. In just three weeks Clark and his team collected enough bones to ship three large boxes to the President. Subsequently, Jefferson dedicated a room in the White House to display of the Big Bone collection. The collection was divided and various sections of it went to the National Institute of France in Paris, to Philadelphia and to Jefferson's personal collection, which was unfortunately ground into fertilizer by a careless servant. Between 1756 and 1812, while excavations were continuing, the salt industry developed in the area. The salt works required 500 or 600 gallons of water to make a bushel of salt. Two furnaces were created to speed the process of evaporating the water from the salt, but the operation proved too expensive to be profitable, and the business was halted in 1812. From 1831 to 1848, various paleontologists and geologists visited Big Bone Lick, and the lick was included in indexes of all the principal geological, paleontological and scientific journals in the United States, England, Germany, and France. Besides salt, the springs were known for their medicinal qualities and by 1821 Big Bone Lick was one of the most celebrated resorts in that part of the Ohio Valley. A large hotel was erected and named Clay House, in honor of Henry Clay, the famous statesmen from Lexington, Kentucky.
Today, visitors can view fossils of many prehistoric animals that lived in this area, displayed in the Visitor Center. Visitors can also gaze upon life size replicas of prehistoric animals at the outdoor diorama pit. Other displays at the Visitor Center provide entertaining and informative lessons in local geology and Native American history.
Big Bone Lick State Historic Site, located not far from the Ohio River, offers visitors unique experiences within the rich landscape. Visit the salty natural springs from which the Site gets its name. Catch a glimpse of the Site's bison herd roaming the grounds, visible nearly anytime of the year! Admission to the park and Visitor Center is free for everyone all year, and park grounds are open daily until dark, year around. Activities include camping, hiking, swimming, birding, orienteering, and picnicking. There is also an 18-hole miniature golf course and tennis courts available.
With 4.5 miles of trails to hike, Big Bone Lick features five different trails, ranging from easy to moderate difficulty. The orienteering courses are set up for two different trails, one for beginners and one for intermediate experiences. The beginners trail is 2.7 km long and the intermediate trail covers 4.5 km. Both trails have 10 checkpoints along the way. Using a map and compass, hikers navigate the trails, learning skills while enjoying the setting.
62 campgrounds with a camp store, showers, grills, laundry and restrooms are available from mid March to mid November. The campground also includes a playground and swimming pool opened seasonally (available to campers only). Campers can locate and register for a campsite anytime online.
Be sure to also visit the Big Bone Lick gift shop, located in the Visitor Center.
Last updated: January 19, 2021